Perhaps one of the hardest things about being a parent is being an example to your children. Obviously, when we become parents, our eyes never leave our children. But to look at it another way, our children are also influenced a lot by us, if not they will learn from everything we do.
That is why this article was born, hoping to show you 12 simple ways to help you become a good role model for children to follow.
1. Always optimistic, love life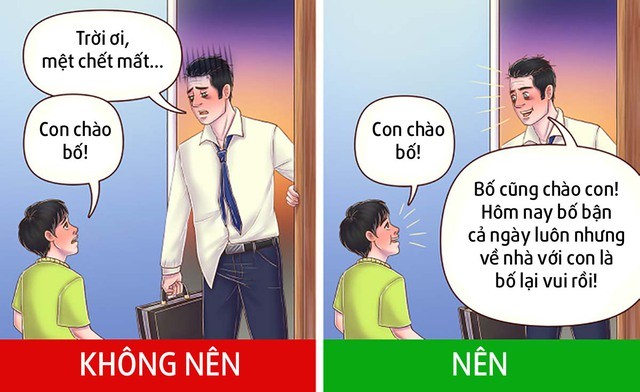 No one can be optimistic all the time, especially at times like Monday morning or after a bad day at work. There are times when fatigue overwhelms us, but it would be better if the kids didn't have to bear that negative energy from us. What they need is to see their parents always working hard, no matter how difficult life is. Sooner or later, they will be just like you, seeing things in a more optimistic, happier way.
2. Pay attention to your voice tone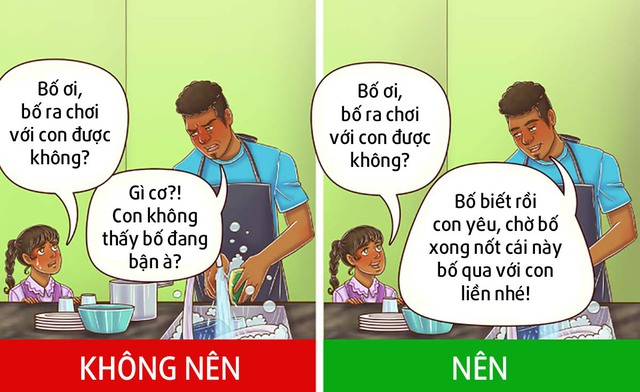 Sometimes, adults forget to observe the way they talk to children. Remember that everything you say can directly affect your child's behavior. Therefore, pay more attention to your tone of voice: limit shouting and absolutely do not offend. Instead, you should express your feelings in a calmer voice that is more listening and understanding.
3. Have a healthy lifestyle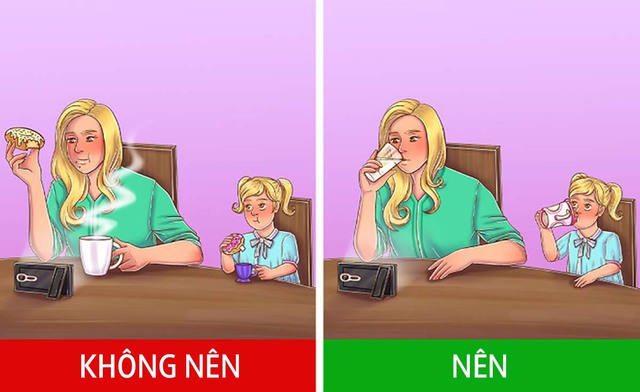 Notice how often your kids see you eating right, exercising hard… These are good life habits they can learn. Conversely, if your child sees you eating fast food and drinking carbonated drinks all day, they will subconsciously imitate you. As a parent, you need to instill in your children good habits that they can keep for the rest of their lives.
4. Spend more time with your children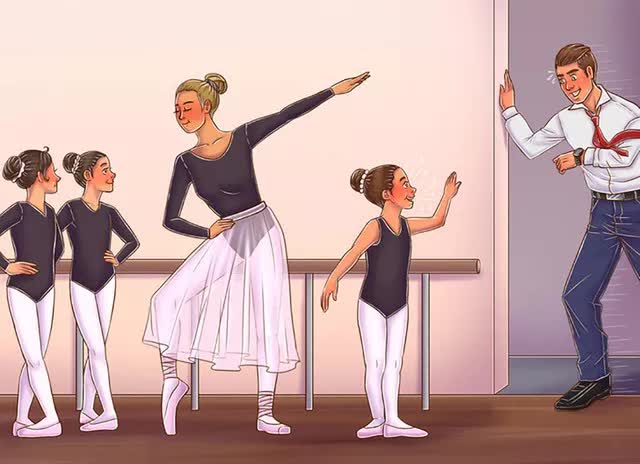 Whether it's a big event or just a normal school activity, try to be involved in your child's life. This way, your child will learn the importance of family bonding. Many parents watch their children grow up and move away from them more and more and wonder what happened all these years without knowing that the reason lies in the little things.
5. Never let pressure be too much pressure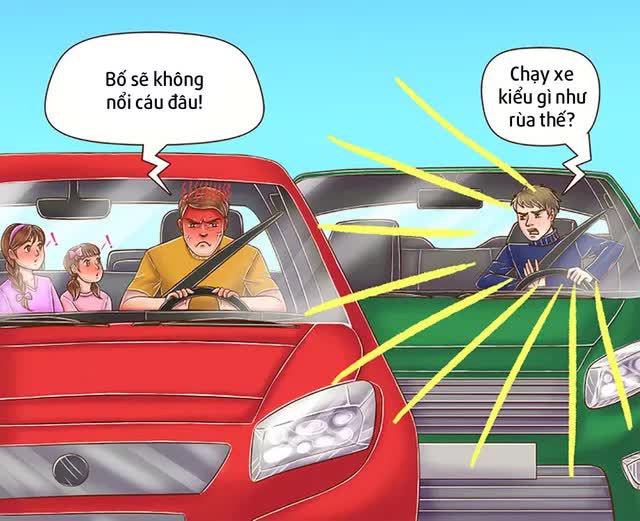 Pressure is something that everyone has to face, especially as an adult. We often try to pretend that we are okay, that we are okay, but the way to suppress the pressure in our hearts is actually not good. The fact that you do nothing to combat pressure and difficulties will leave an impression on your child's mind longer than you expressing emotions to relieve stress. Put your principles above all.
6. Smile and find joy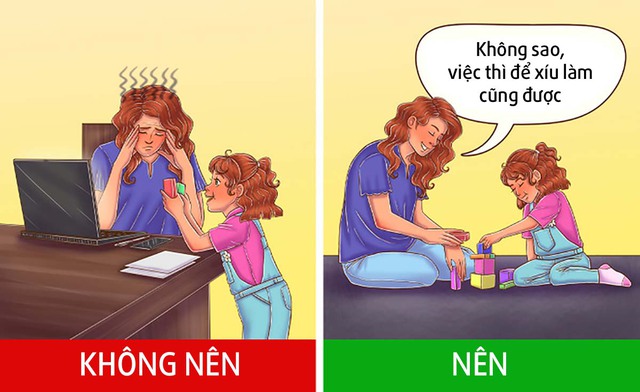 Parents always want to give their children the best, so they keep rushing to work without knowing that sometimes, what your child needs is just cozy moments with the whole family playing and laughing together. together. Don't miss the opportunity to play with your children, just put work aside for 30 minutes – 1 hour, the sky will not fall. The world is complicated enough, just find peace under the roof.
7. Spread kindness
Your child can see every act of kindness you do, whether you join a great volunteer team or simply the way you give up your seat to someone on the bus. Children will learn from you generosity, kindness, honesty. When you treat others well, your child will understand that this is a good habit and follow.
8. Don't be too forceful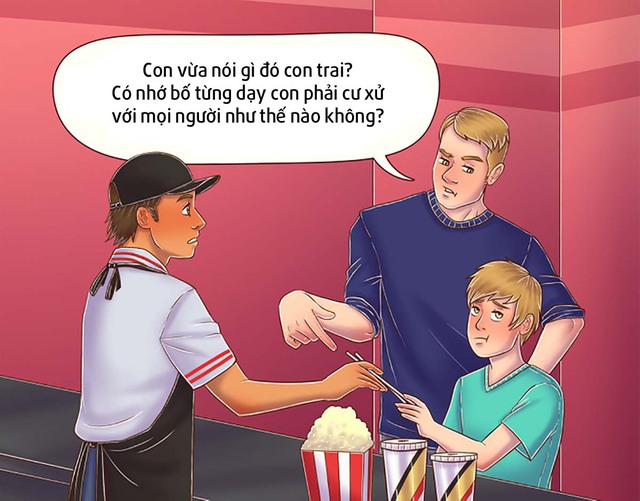 Some parents want to set a good example for their children by making absolute demands on their children. Although your idea is good, it is very easy to backfire. Do everything in moderation. Don't strangle your child, don't force them into the positive stereotype you want.
9. Show your child stability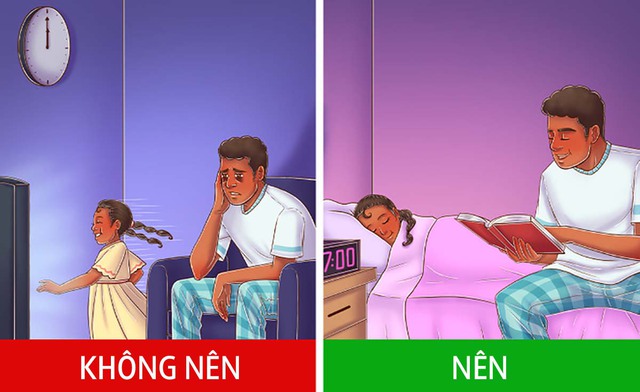 Children need your love and attention, but they also need stability. This is the "backbone" of a child's life. Living without a stable, structured trajectory can cause behavioral and mental and physical health problems. This means having a regular schedule of eating, sleeping, entertaining, and "doing homework" yourself so that your child can follow along.
10. Let your child know what you do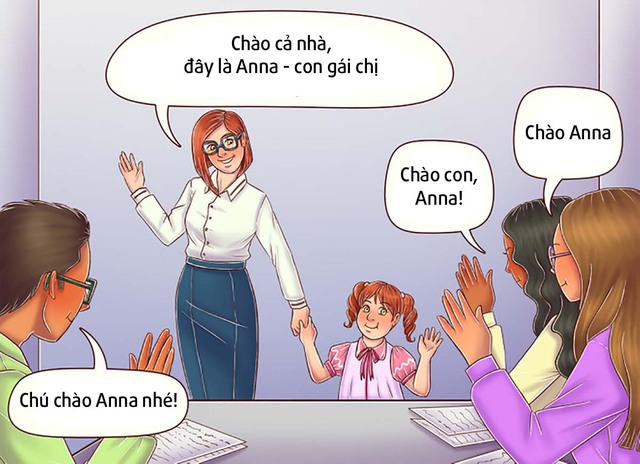 All parents want their children to become useful people to society. The simplest way is to show your children how people around you are making a living, what their parents' jobs are or simply talk to them about what you have done to be able to support the whole family. family. This can help your child become aware of how much can be earned through effort, talent, and hard work.
11. Always be honest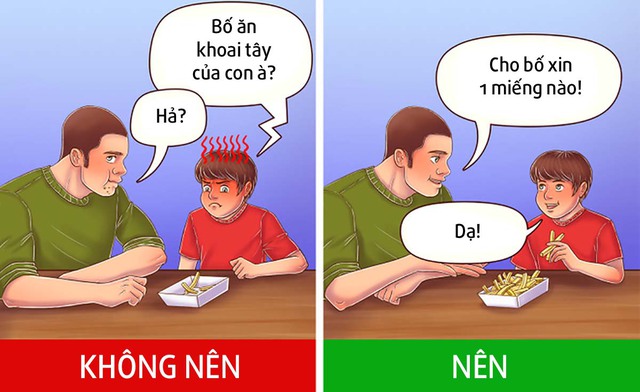 White lies – well-intentioned lies that used to be very effective "inventions". We all must have heard or even told such white lies. However, maybe it's time to try something different. Don't comfort your child with idle words just to calm them down or leave you alone. Be honest and don't let your child misunderstand that lying is acceptable…
12. Just let it happen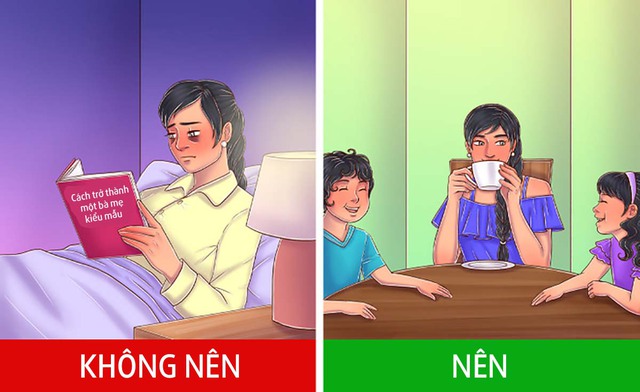 Instead of forcing yourself to follow any method of education because others say it is very good, have your own method of education, as long as it works for you and your children. The important thing is that you make sure you can do what you set out to do. Be consistent with your actions and stance in all circumstances. Being a positive role model in your children's lives can seem like a huge burden, but it will only matter if you follow your principles and operate them generously and empathically.
Source: BrightSide