People call her the loneliest princess in the world: Princess Aiko, the only child of Emperor Naruhito and Empress Masako of Japan. At the age of 21, the princess lives with her parents in the Imperial Palace in Tokyo and has recently taken on royal duties.
She is said to have had a difficult childhood and her life as an adult is not much easier as she is faced with a heartbreaking decision about marriage.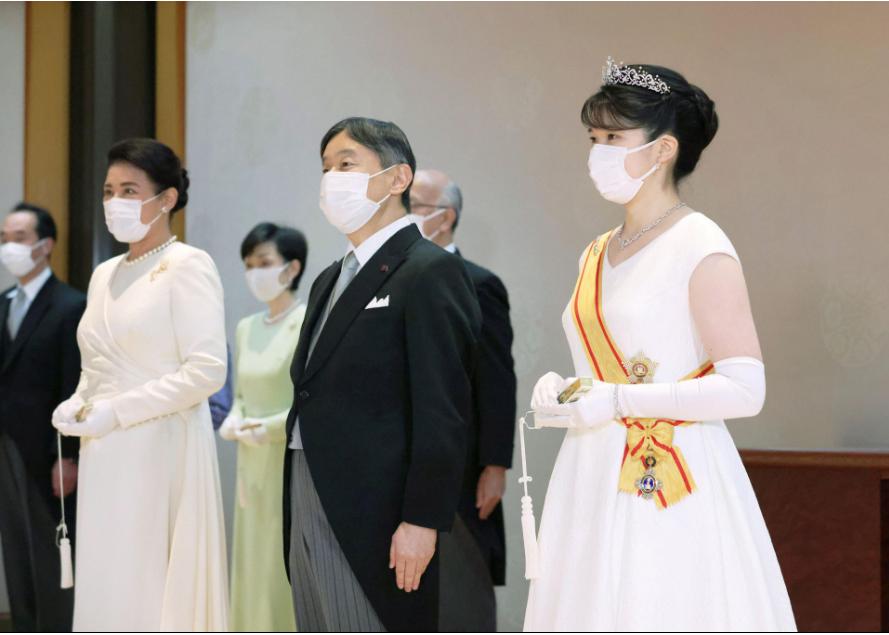 Princess Aiko (right) attends an event with her parents Emperor Naruhito (centre) and Empress Masako (left). Photo: Reuters
Aiko will not be able to take the throne because the Imperial Law of 1947 states that women cannot inherit the throne. But that's not the only problem.
As a single member of the royal family, she was only allowed to marry members of Japan, but the problem is that in Japan, there are no other subjects who meet such conditions.
This leaves her with two options, both of which can lead to negative consequences.
Lonely childhood
Princess Aiko (also known as Princess Toshi) is said to have been bullied at school so she was forced to stay home for most of her studies. Living in the Royal Palace, she was isolated from her peers. This earned her the nickname "the loneliest princess in the world".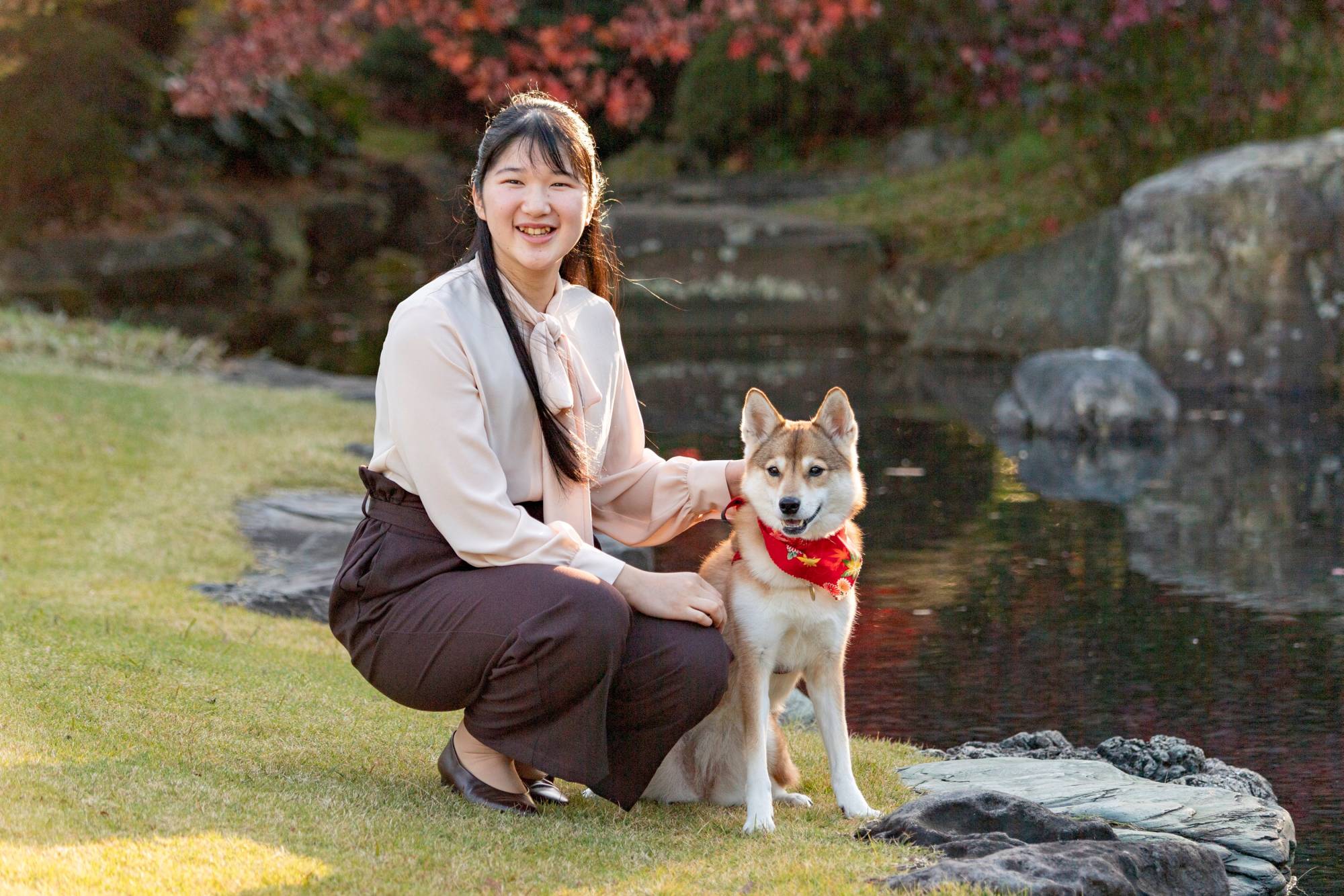 Princess Aiko takes a photo with her pet dog. Photo: Reuters
According to the newspaper Asahi ShimbunAiko is currently a final year student at Gakushuin University in Tokyo, majoring in Japanese Language and Literature and is taking online courses due to the impact of the Covid-19 pandemic.
Dilemma in marriage
Aiko will be faced with a difficult marriage decision. She could choose to marry a commoner but if she did, she would be stripped of her royal title.
In 2021, the Emperor's granddaughter Princess Mako made a similar move when she decided to marry her college boyfriend and accept to become a commoner. Princess Mako's decision was met with great opposition from some Japanese citizens.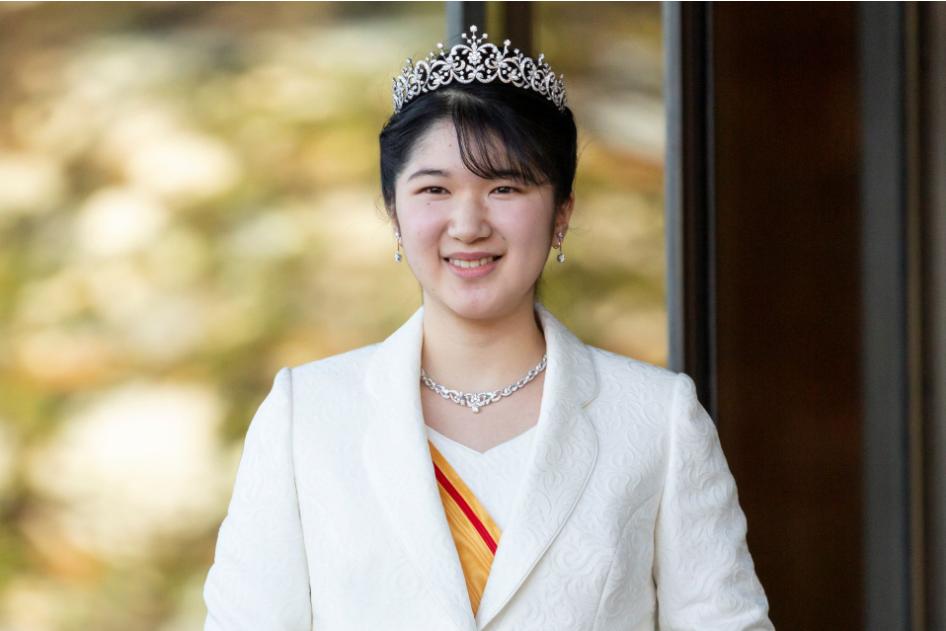 Princess Aiko appears at her coming of age ceremony at Tokyo Imperial Palace in 2021. Photo: Reuters
Aiko's remaining option if she doesn't get married is to become a "miko" ("priestess" – the woman who keeps the Shinto shrine in Japan). If so, she would need to take an oath to keep her virginity, undergo physical and mental training, and work in a Shinto shrine.
Pressure from cousin Mako's precedent
When Princess Mako decided to marry lawyer Kei Komuro, she accepted to lose her princess title and would move to New York to live with her husband. This is fiercely controversial in Japan.
The tabloids harshly criticized the couple and the criticism on social media was so intense that Mako was diagnosed with a stress disorder.
Japan's Imperial Household Agency once stated, "She experienced a nagging fear that her life would be ruined. This made her pessimistic and found it difficult to be happy." .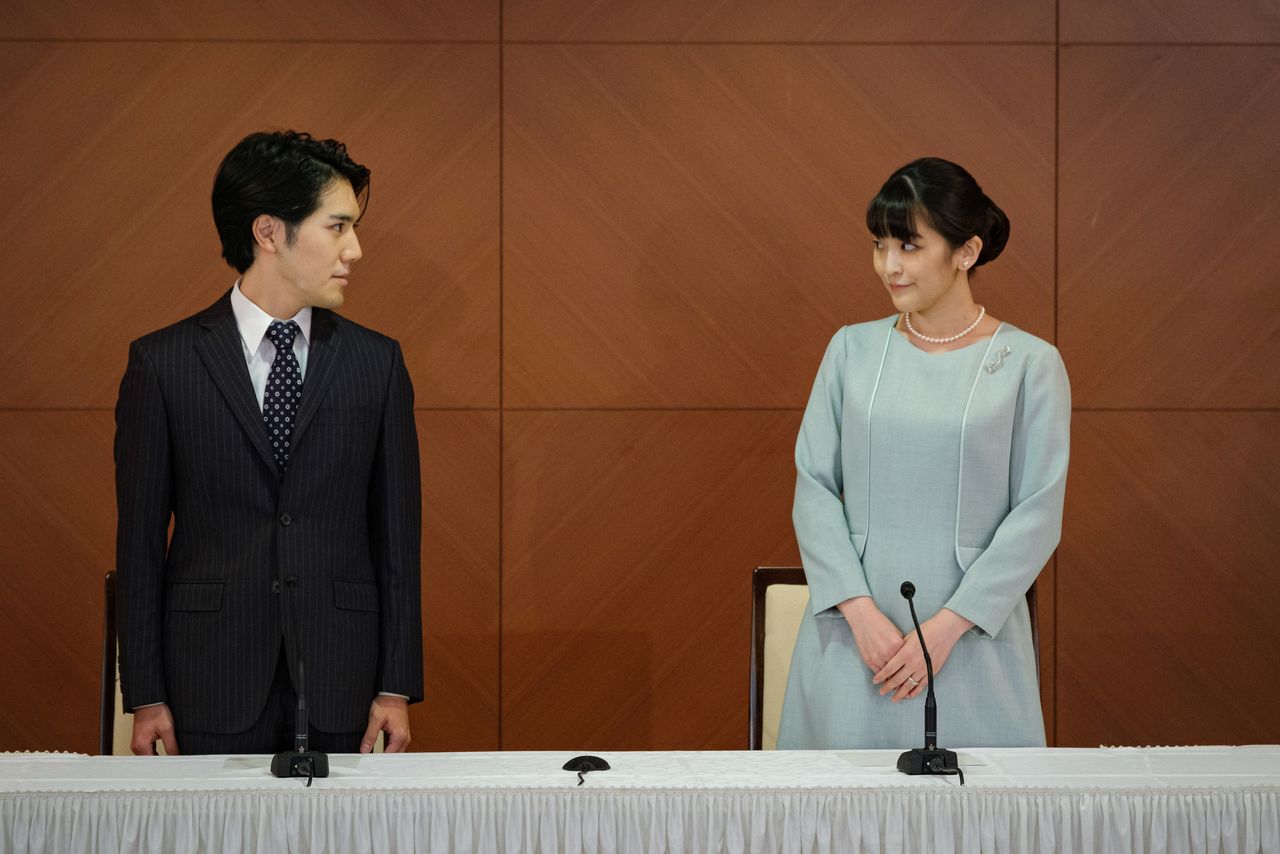 The marriage of former princess Mako (right) has met with fierce opposition. Photo: Reuters.
Julian Ryall, Japan-based correspondent for the newspaper Telegraph. These people think that Mako has abandoned her family so she doesn't deserve to be happy and must be put back on the right path."
The Japanese royal family is increasingly anchored
Imperial Japan is the oldest continuous hereditary monarchy in the world. The Japanese royal family has so far seen 126 monarchs ascend to the throne, starting in 660. After World War II, the Japanese royal family had 67 members but now only 15 remain and only 5 of them are male. gender.
In 2006, there was a proposal to change the law to allow women to take the throne, but then the bill fell into oblivion after the birth of Prince Hisahito and this is also the first son born into the royal family in more than 10 years. 40 years. Some say it's time to reconsider the law again.
84% of Japanese citizens support women ascending the throne
Under the male-only rule, the next heir to the Japanese throne will be Crown Prince Fumihito, 56, and then his son, Prince Hisahito, now 15.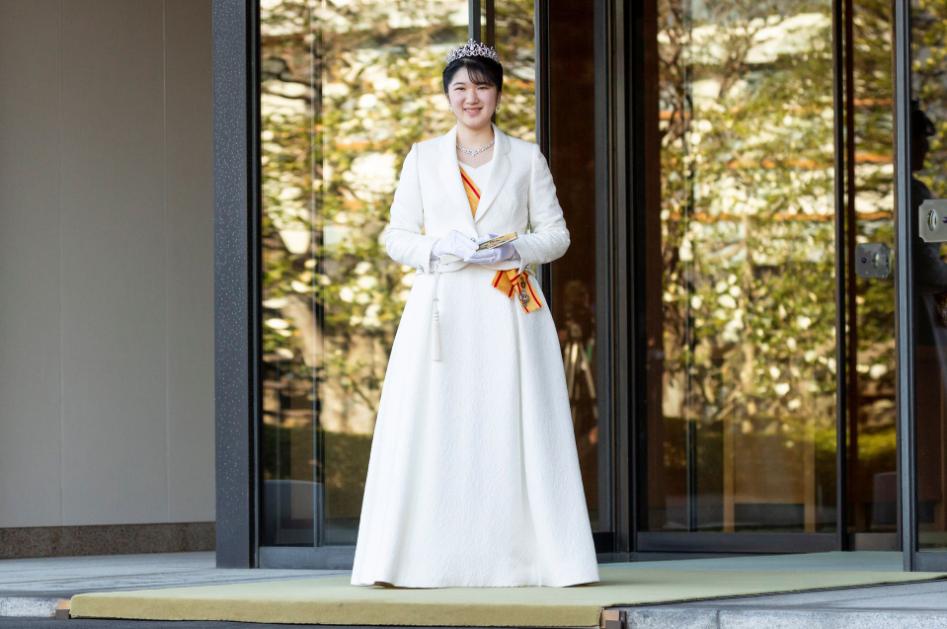 Could Japan's Imperial Laws be changed to open up succession opportunities for women like Princess Aiko? Illustration: Reuters
But the rules are subject to change and the idea has received wide support. A 2021 news agency poll Kyodo News shows that 84% of Japanese citizens support an empress enthronement.
Christopher Harding, Lecturer in Asian History at the University of Edinburgh, told the newspaper Guardian: "Obviously there is great public support for the enthronement of women. However, I wonder if many young people in Japan are really interested in such a change in the royal family or not. are not".