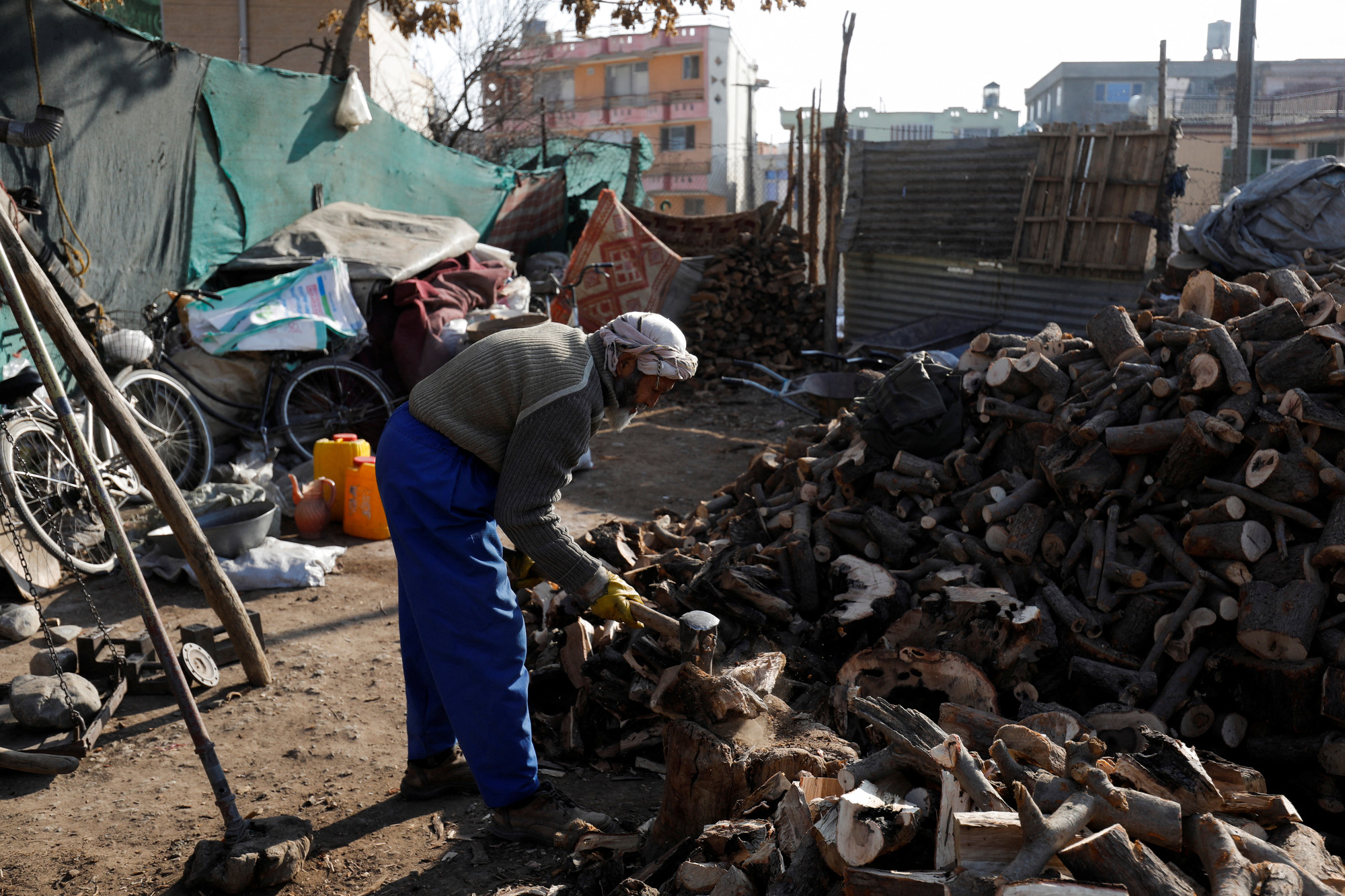 According to Reuters news agency, many Afghans cannot afford to buy fuel to keep warm in extreme cold weather.
"162 people have died from the cold since January 10," said Shafiullah Rahimi, spokesman for Afghanistan's minister of disaster management.
Last week, the government recorded about 84 deaths from the cold.
Afghanistan is experiencing its coldest winter in 15 years, with temperatures as low as -34 degrees Celsius (-29.2 degrees Fahrenheit). The current extreme weather strikes come at a time when Afghanistan is experiencing a severe economic crisis.
In a snowy field west of the Afghan capital, children rummage through garbage piles looking for plastic to burn because their families can't afford coal and firewood.
Meanwhile, 30-year-old shop owner Ashour Ali lives with his family in a concrete basement in the capital Kabul, where his five children shiver from the cold.
"This year, the weather is extremely cold and we can't buy coal for ourselves," Ali said. According to him, the meager money he earns from his shop is not enough to buy fuel.
In addition, Ali said: "The children woke up from the cold and cried all night until morning. They were all sick. So far, we have not received any help and we have barely had any. enough bread to eat".
According to the United Nations, Afghanistan is experiencing one of the world's worst humanitarian crises.
More than half of the country's 38 million people are facing hunger. Besides, nearly 4 million children in this country are malnourished.
The crisis was exacerbated when the Taliban banned Afghan women from working with NGOs, forcing some aid agencies to suspend their work.