According to the detailed report The Labor Newspaper Received from WHO on the morning of January 26 (Vietnam time), the number of new cases in China reached the highest level in the last days of December 2022 while the number of hospitalizations and deaths peaked in early January this year. .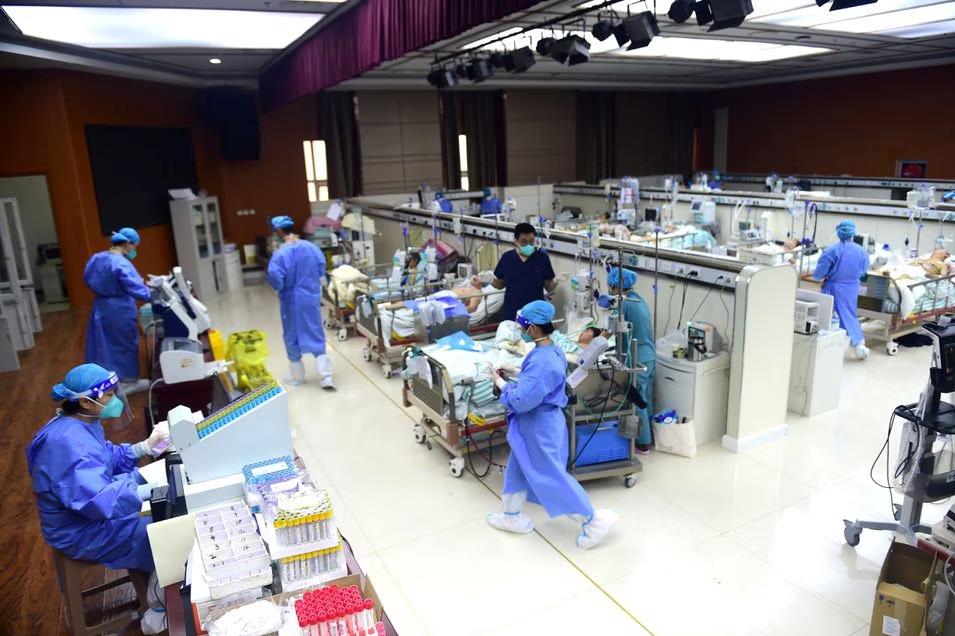 COVID-19 patients are cared for in an intensive care unit (ICU) in Cangzhou – Hubei province, China – Photo: REUTERS
The data was compiled by the Chinese Center for Disease Control and Prevention (CDC) from December 9, 2022 to January 23, 2022 and sent to WHO on January 25, including only data from mainland China. mainland (ie excluding the special economic zones and territories of Macau, Hong Kong, and Taiwan).
In the graph of consultation visits to fever clinics, the "peak" was 2.867 million on December 22, 2022 and then gradually decreased both in rural and urban areas to 63,000 on 23-23. 1, which is a decrease of 97.8% from the peak.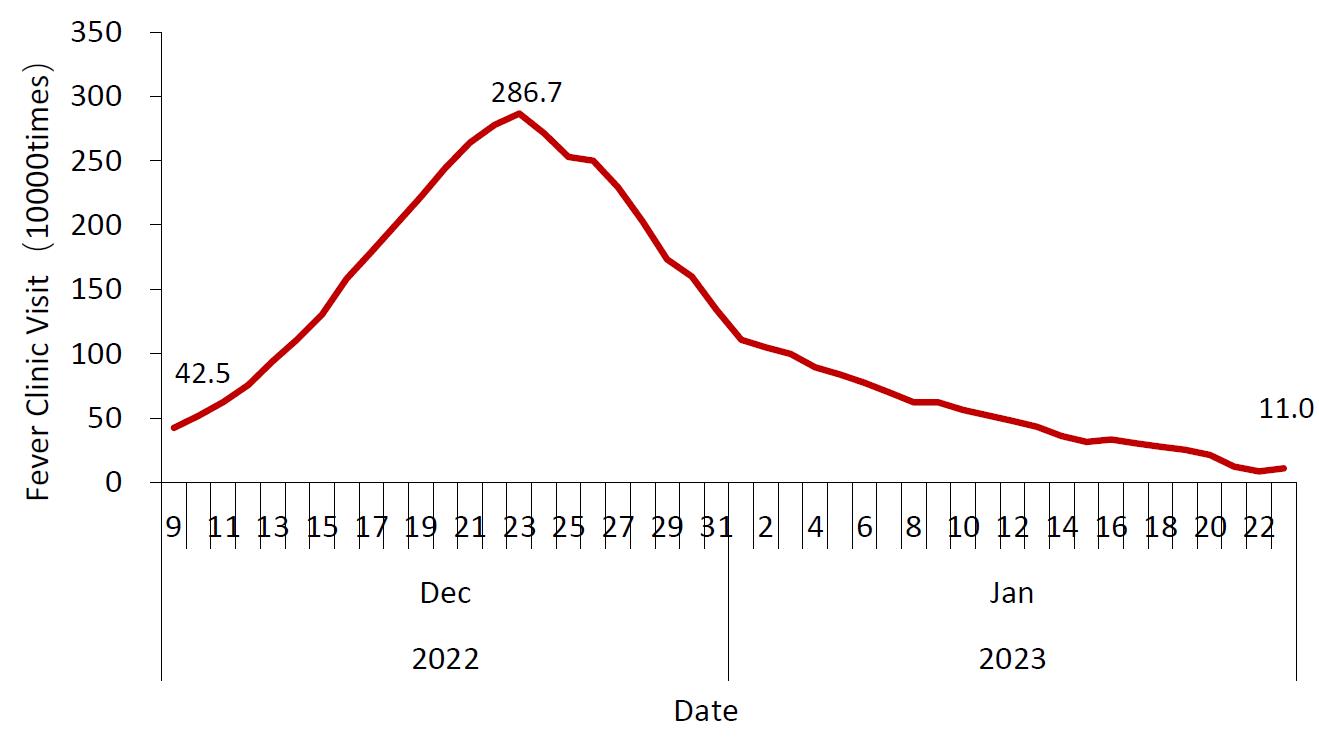 Chart of the number of consultations at fever clinics in China – Photo: WHO
Theo Reuters, In a separate notice by the Chinese CDC to the people of this country on January 25, the agency estimated that the number of infected people (that is, those who did not go to the doctor) around the peak day of December 22 could pass. 7 million people/day).
Going back to the announcement from WHO, in the chart of hospital admissions, the highest level was recorded on January 5 with 1.625 million cases and then gradually decreased for more than two consecutive weeks, to 248,000 cases on January 23. (down 85% from the peak).
From January 3, the number of hospitalizations classified as "severe" increased rapidly and reached a peak of 128,000 cases on January 5, then gradually decreased to 36,000 on January 23 (down 72% compared to January 3). with vertices).

The graph of the number of hospital admissions related to COVID-19 in China – Photo: WHO
In the update, Chinese health authorities also announced that the number of new daily COVID-19-related deaths in hospitals peaked at 4,273 on January 4 and gradually decreased to 896. on January 23 (down 79% from peak. From January 13 to 19, there were 12,658 new deaths related to COVID-19 of which 681 died from respiratory failure.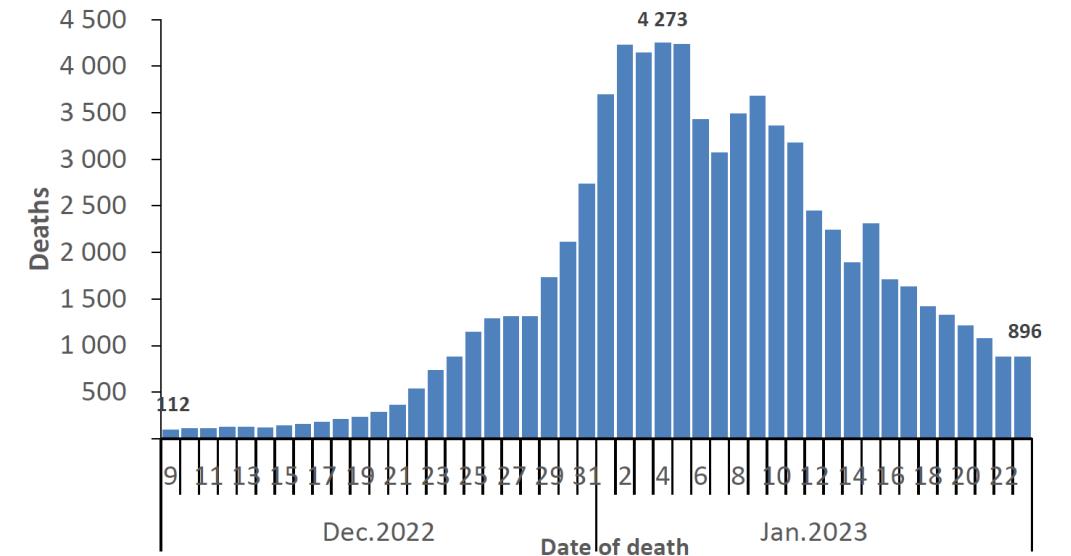 The graph of the number of deaths related to COVID-19 in China – Photo: WHO
Regarding the strains of COVID-19, from September 26, 2022 to January 23, 2023, 18,906 SARS-CoV-2 virus gene sequences were analyzed across the country, showing that BA.5.2 accounted for 70.8%, BF.7 accounts for 23.4% and is the most common circulating strains. BF.7 dominates in Beijing and Tianjin, while BA.5.2 dominates in most other provinces.
Regarding vaccination status, data as of January 20 shows that about 90.5% of the population has received the basic series of COVID-19 vaccines. In addition, 92% of people over 60 years of age in the primary dose group received multiple boosters. However, there is no information on the proportion of people over 60 years of age who have completed the primary dose.