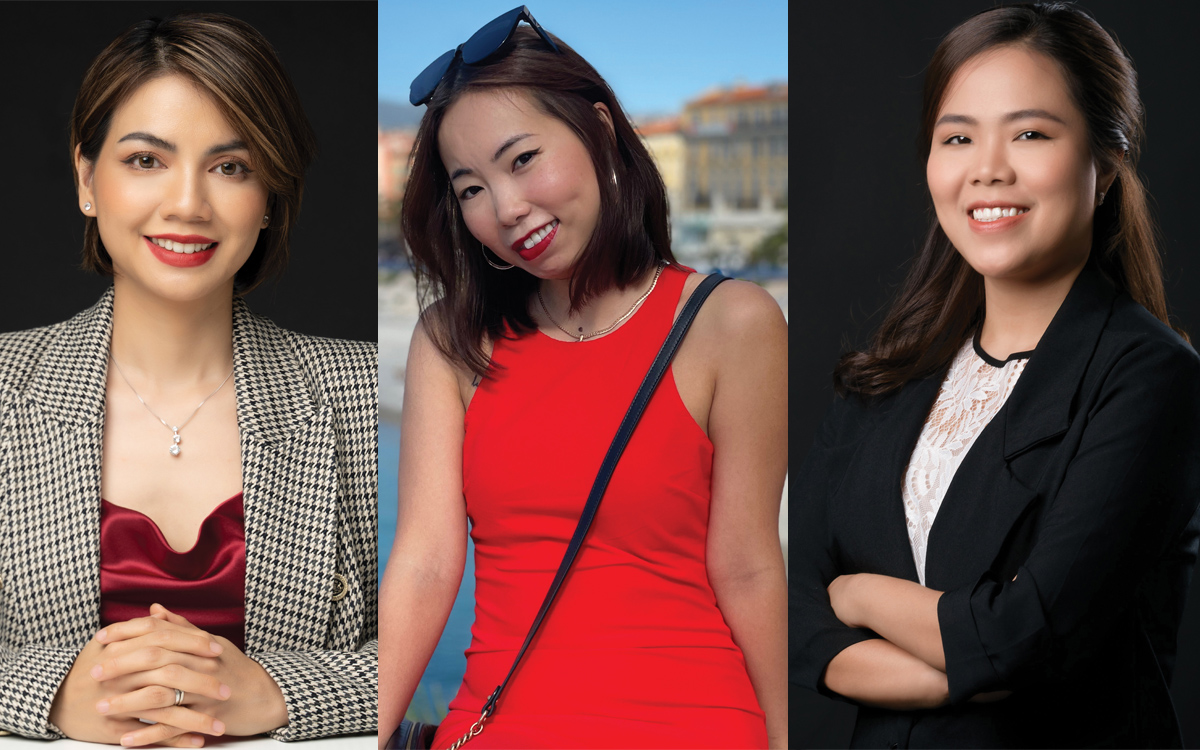 These Vietnamese women are constantly learning from colleagues from other countries to develop and rise up in the fiercely competitive environment of multinational companies.
Nguyen Thi Thu Huong, head of recruitment brand department at Luxoft Company, Asia – Pacific region: Cultivating soft skills
I have a total of more than 10 years working in multinational companies, meeting many international friends and colleagues, and I realize that Vietnamese people are very good. In addition to hard work, we are very creative, curious, thinking, forward-thinking and highly integrated. This is always recognized by international friends.
After 7 years of continuous efforts, from the position of marketing manager for Vietnam, I was assigned to lead Luxoft's recruitment brand division in the Asia-Pacific region – an important strategic area. development of Luxoft globally.
If you have a good knowledge base, sharp creative thinking, plus good language skills, I can confidently say that Vietnamese people can take on any position or level of management in multinational corporations. family"
With what we've been through, I think that in order to reach the global competitive environment, we need to be fully equipped with the elements of soft skills and good foreign languages. In particular, the final factor determining success is self-confidence.
You need to have confidence in yourself to be able to win the trust of colleagues, superiors and be given opportunities and challenges and from there you will improve a lot.
In addition, it is necessary to have a specific plan for career advancement goals and work hard to achieve that goal. Along the way, you will surely encounter many difficulties, but do not be discouraged, be consistent with the set goals.
I myself am constantly learning, accessing new knowledge, new skills to renew myself, to always be ready for challenges at work. Especially in our technology field, all changes happen very quickly, if you don't constantly update and refresh yourself, you will easily fall behind, especially compared to very young people. talented and active today.
In the technology sector, gender stereotypes are perhaps the biggest barrier that women, especially female managers, often face. Therefore, to become a manager, modern women must constantly make efforts many times more than men in asserting themselves in order to be trusted and entrusted with important jobs and positions.
Nguyen Quynh Trang, Media Manager for Emerging Markets, Asia-Pacific at Meta:
Open to new culture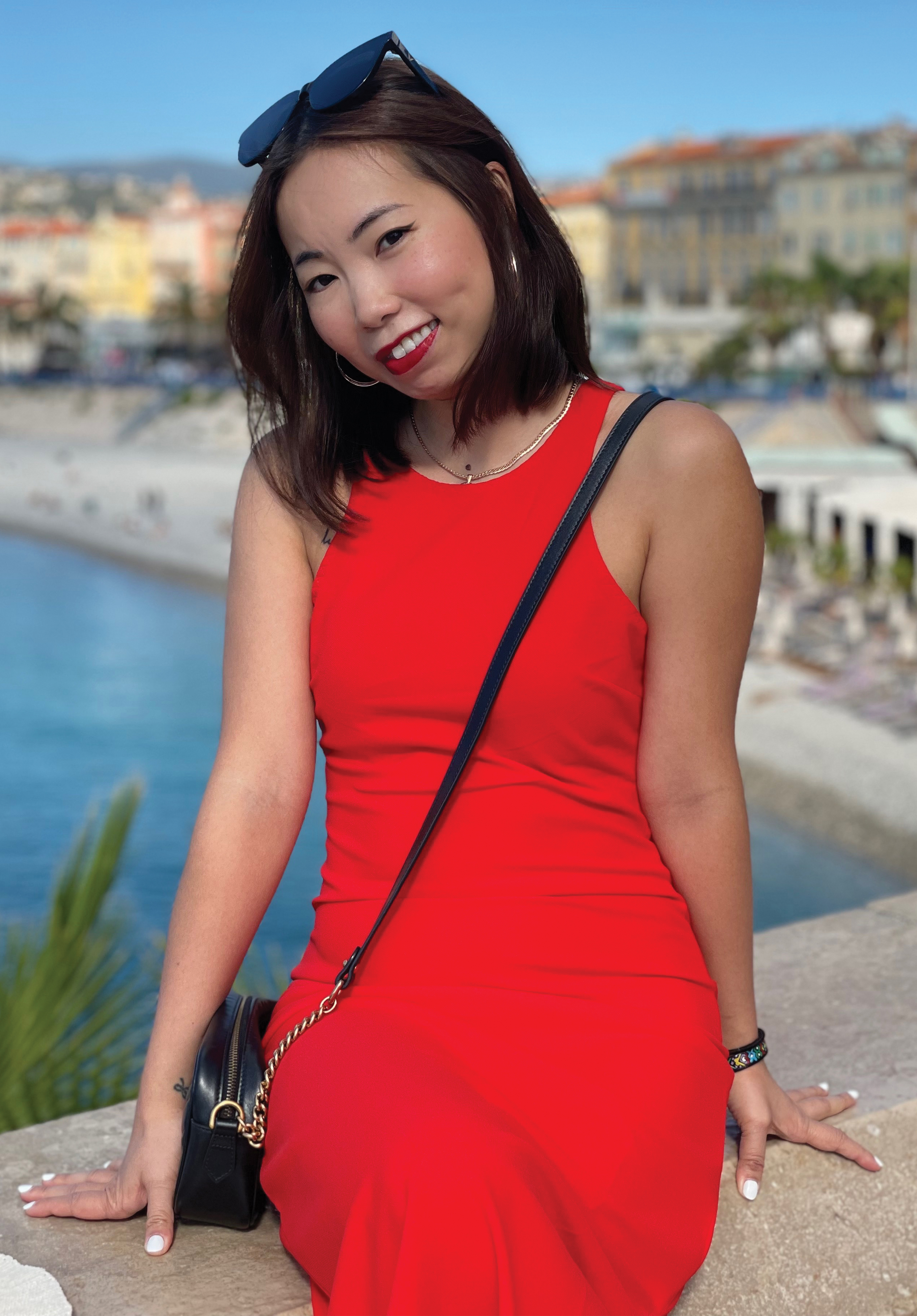 A happy memory for me is that the first day I joined the company was also the day the company held a year-end party for all employees in Singapore.
I was very pressured and stressed when I showed up at a party of thousands of people without knowing anyone and didn't know where to start connecting. However, I was also fortunate to make many new friends at that party and still keep this friendship until now after 4 years.
Working in a global environment with so many talented people is both an opportunity and a challenge. I have access to a lot of cultures, interact with many good people and develop myself rapidly.
At the same time, I am always aware of the need to be humble, have a demanding attitude and constantly improve knowledge and learn from colleagues. When you are open and receptive, you will not only survive, but will receive many opportunities open to you in career and life.
I like to use the word "challenge" instead of "pressure" because with any job, no matter how good, you always need new challenges to constantly learn and improve yourself.
The Vietnamese community where I work is highly appreciated for its intelligence, hard work and teamwork. My understanding of the market and consumers, about the particular culture and approach are things that are particularly recognized by foreign colleagues and bring high value in work.
When working at a multinational corporation and in an international environment, in my opinion, it is important to balance being open to a new culture and promoting your own cultural values. I believe that each individual is a representative of their country, so I am always proud to introduce Vietnam and Vietnamese culture to my friends in five continents.
For me, when working at a leading technology company, one of the first challenges is realizing the value I can bring to the company in an environment of many talented people from all over the world. .
This may seem simple, but when you realize that everyone is excellent at their work, it is easy to feel overwhelmed and inferior.
This leads to the second challenge that I must always practice self-learning ability, improve initiative and adaptability not only in work but also in living and working environment.
Soft skills such as communication, presentation, teamwork, even exchange and relationship expansion, also need to be regularly updated and cultivated to help them integrate into a multicultural environment and international.
I am fortunate to work for leading technology corporations whose supports and programs encourage women's empowerment and help women pursue their desired careers and positions. In my opinion, to be successful, you need to know what you want and in what direction you want to grow, no one can answer that question for you.
Vo Duong Tu Diem, director of Kaspersky security firm in Vietnam, Cambodia and Myanmar:
Learn a lot from colleagues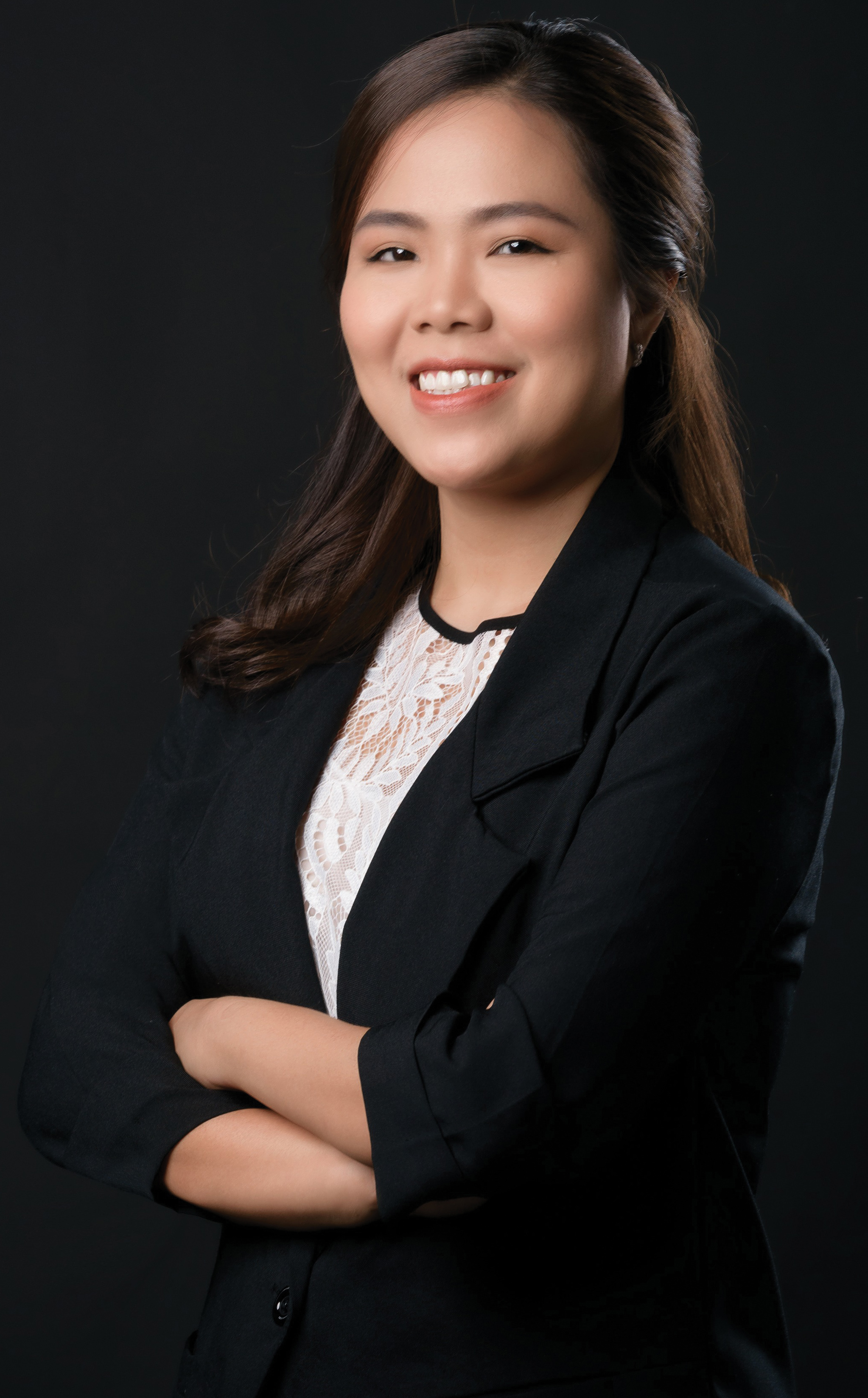 I graduated in journalism and communication, when I applied for Kaspersky security company, I was a marketing officer. After 3 years, they challenged me by asking to move to sales/distribution.
At that time, all difficulties began to appear for a non-specialist in the field of information technology, computer science like me. There was a time when I felt helpless because I didn't fully understand how to go about selling when I read sales documents.
Fortunately, thanks to my relatively good foreign language skills, I chose to translate business documents, products, etc. into Vietnamese by myself. That helps me understand more thoroughly about the products and technologies that the company is focusing on, and prepares Vietnamese documents for distributors and web teams in Vietnam to use for the domestic market.
At first in Vietnam, there was only one local employee, me, so almost all Kaspersky activities such as seminars, customer meetings, new product launches, private consultations for the government sector, etc. had to rely on technical skills. Professors in Southeast Asia alternately come to Vietnam to support.
By translating for these events, I learn a lot from my colleagues and clients. And also because of the lack of engineers, most of the work of Vietnamese sales engineers is in charge of me.
For me, when working for a global security firm, the pressure comes from both technology and business performance. Regarding technology, every time learning about a new product is very difficult and slower than male colleagues who have background knowledge about technology.
In terms of business performance, I was required to always ensure sales, coordinate the wholesalers and retailers. That puts more pressure on the economic downturn after the COVID-19 pandemic.
A memorable memory is when I made POC (Proof of Concept, a form for product to run real tests to evaluate its effectiveness) for two big banks in Hanoi.
At that time, there was no Vietnamese engineer to support, so I had to bring two foreign engineers into the bank's data center to install.
At that time, the time pressure was great because of the high workload, but the customer was only allowed to enter the data center for a short time.
Plus the language barrier between the customer and the engineer, so I have to support the engineer on the one hand, and take care of the customer on the other hand. Fortunately, that time the POC conducted successfully.
Answering questions and requests of customers also became a valuable source of knowledge to help me take on the job at that time until the company's first Vietnamese engineer was appointed. Since then, I have had time to focus on distribution policies, marketing campaigns, building agency systems, etc.
In recognition of my contributions, I have been appointed as the regional director of Kaspersky Security for Vietnam, Cambodia and Myanmar.
How is the work-family balance?
Tu Diem emphasizes flexibility in balancing work and family. For example, during the recent pandemic, when she had to work remotely, she set the standard for work lower and the standard for family care higher.
On the contrary, when her children are healthy and studying stably, she sets higher work standards, spends more time on business trips, participates in product development, and meets more partners and customers.
In addition to prioritizing skills, Quynh Trang shares more about the "work-life integration" model, meaning that instead of just fixing a certain amount of time for work, she flexibly swaps time between jobs. and private life.
"For example, I can meet late in the evening, but I can also start the morning a little later than usual to have time for myself," Ms. Trang said.
Thu Huong said taking care of her own health is also a way to balance work and family. "With the current workload, along with many responsibilities both in the family and in society, it is difficult to cope without good health.
So, no matter how busy I am, I try to spend at least 30 – 60 minutes a day exercising, combining many subjects such as gym, yoga, dancing… to be able to increase flexibility and endurance for the body, create excitement and creativity for yourself, suitable for the nature of the work" – Ms. Huong stated the secret.