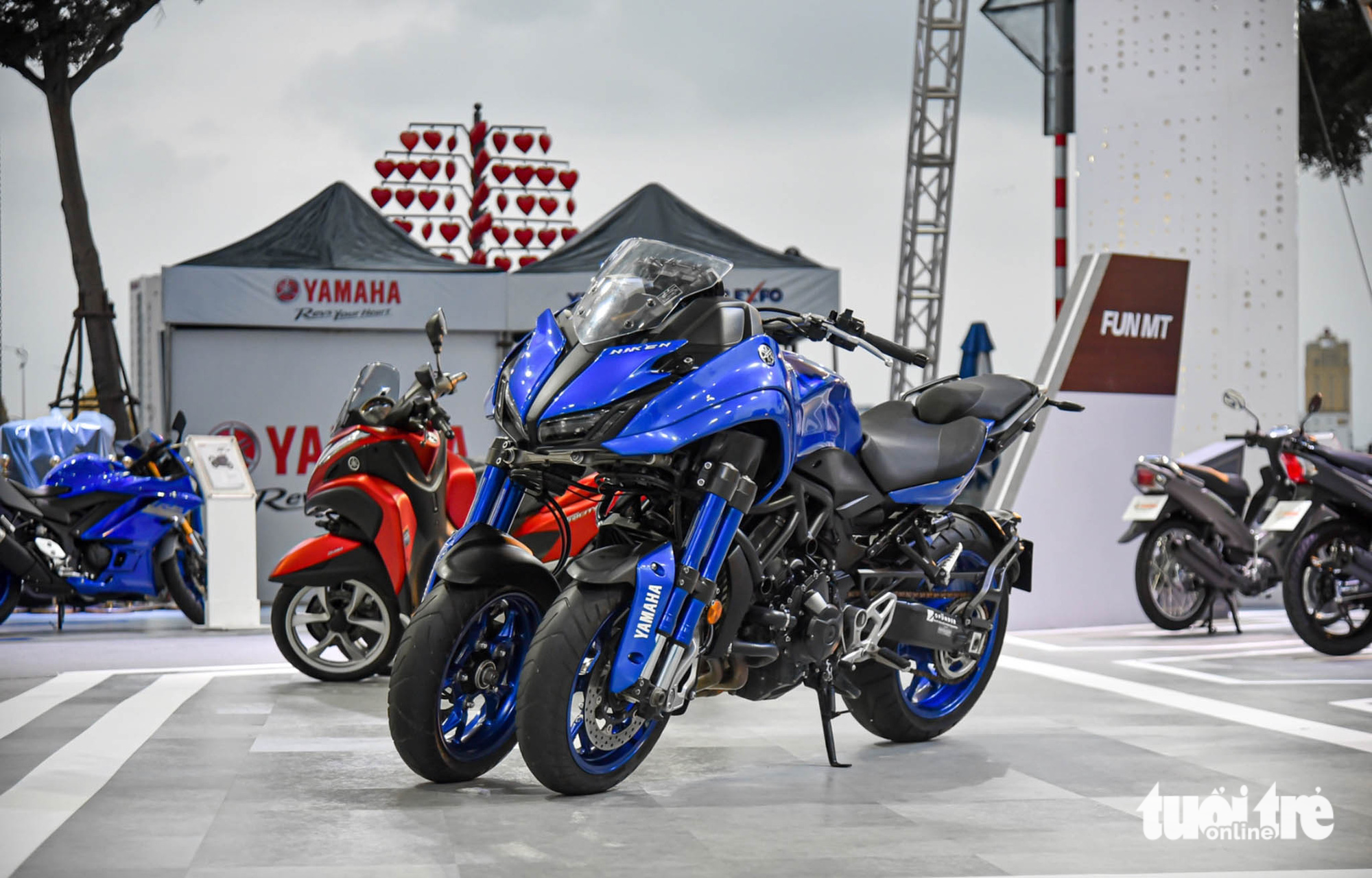 Yamaha Nickel is one of two three-wheeled motorcycles on display at the Japanese automaker's event late last year in Da Nang. However, this model does not have specific genuine distribution information. Previously, a private agent in Ho Chi Minh City offered to sell Nickel for about 700 million VND.
Yamaha's 3-wheel motorcycle has a 2-wheel setup in the front, using a separate reverse-stroke double shock absorber for each wheel. The body of the car is aggressive, typical of the naked bike line with the frame revealing the engine block. Dimensions length x width x height of the vehicle are 2,150 x 885 x 1,250 mm respectively. Seat height at 820 mm.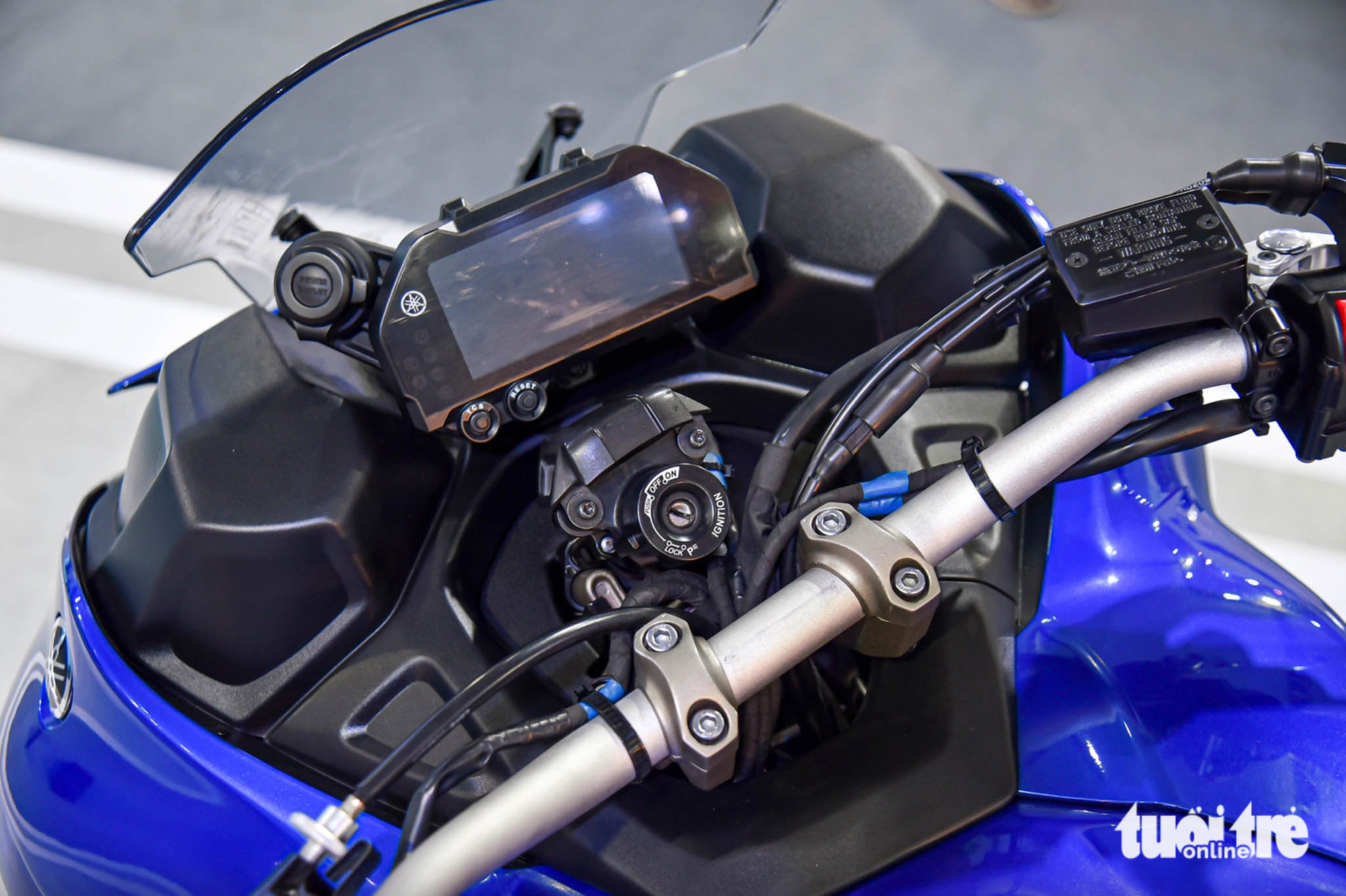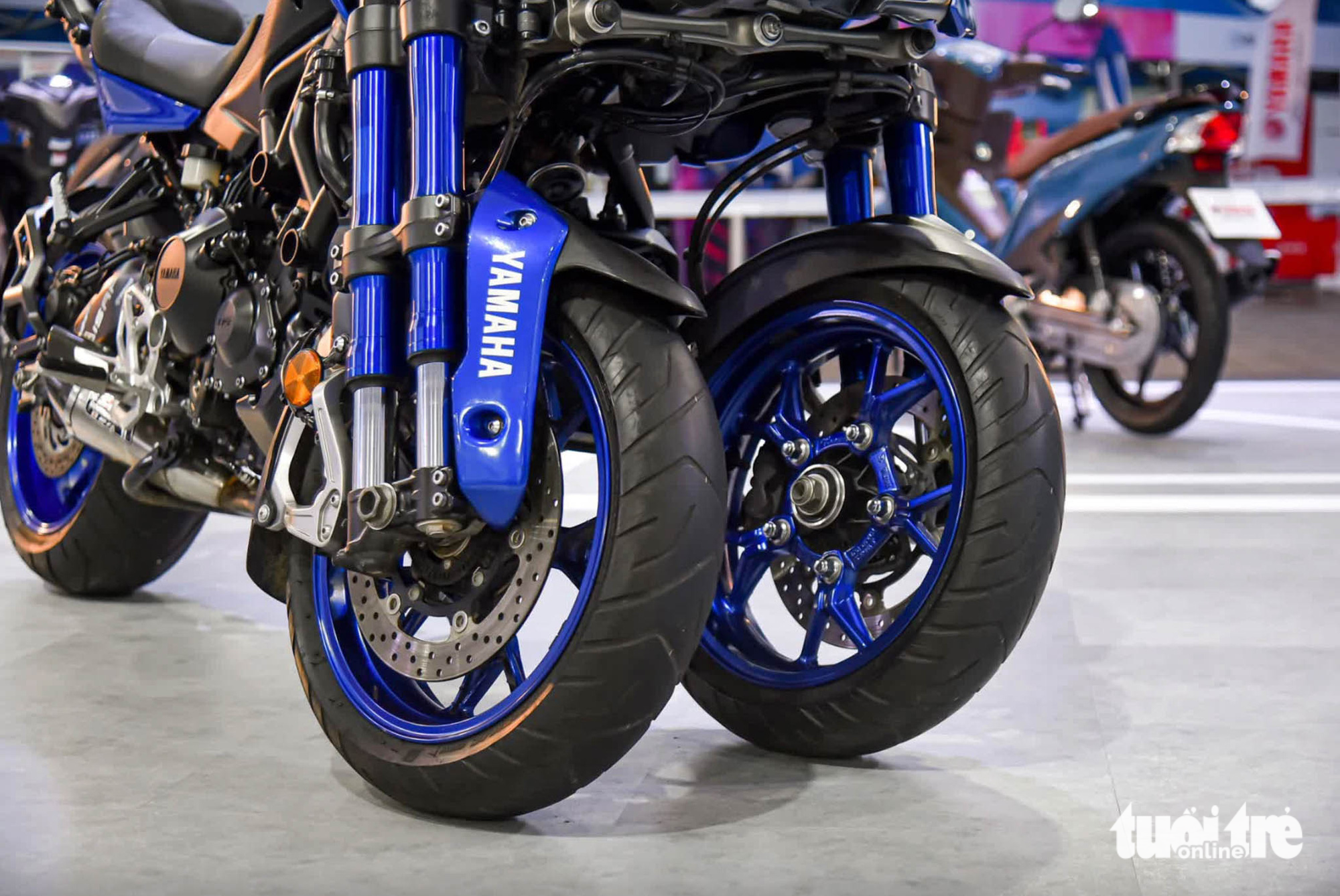 The car design has many familiar details on the MT-09 model – Photo: LE HOANG
The front of the car creates a highlight with a strong design, sharp double headlights, using project balls. The front mechanical structure is exposed, giving a strong feeling. This motorcycle model is integrated with many driver support systems such as quick gearshift, traction control, automatic throttle hold, etc. Safety equipment for the car is a disc brake system, integrated with ABS anti-lock braking.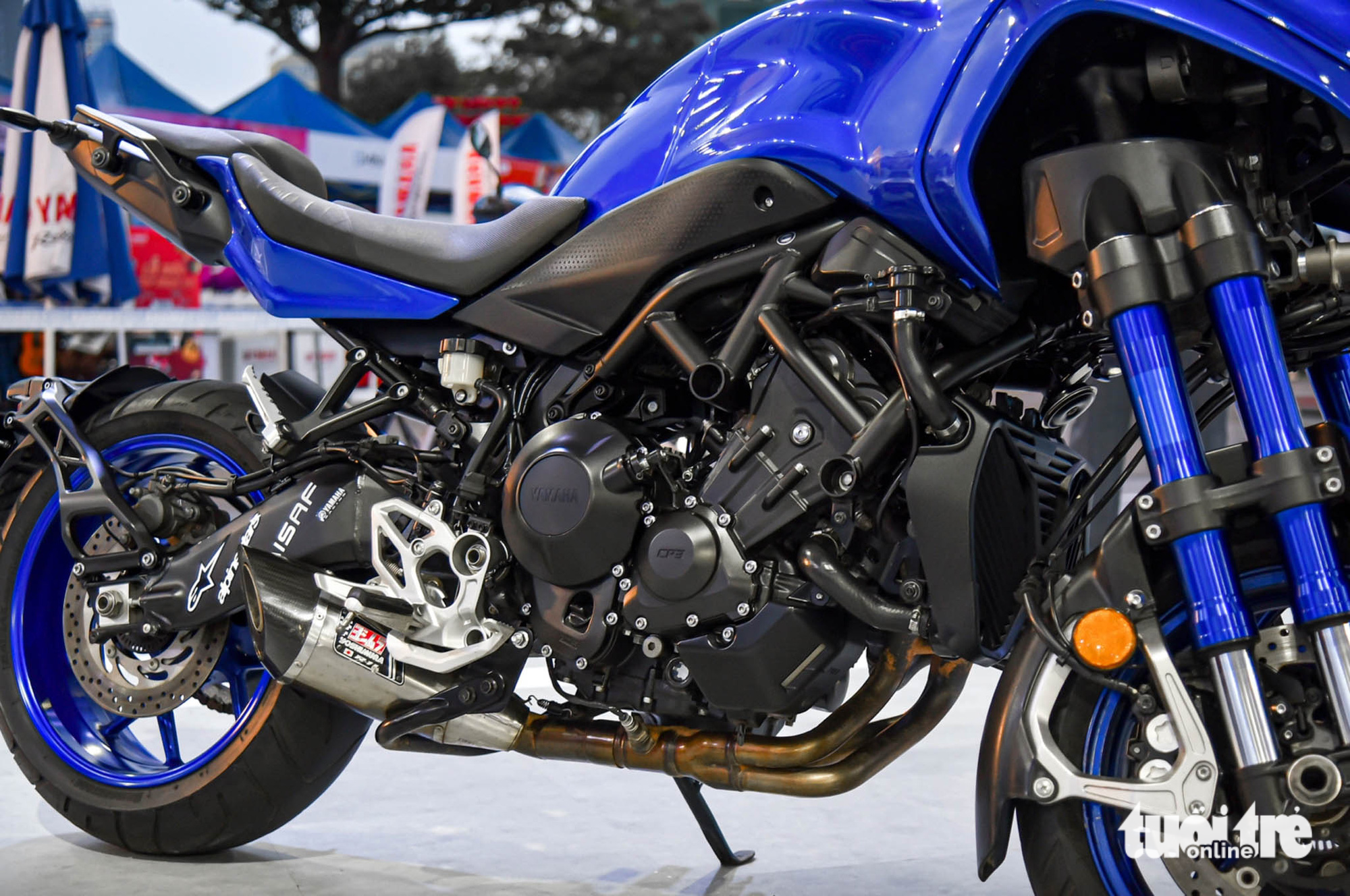 Yamaha Nickel is equipped with an 847 cc 3-cylinder Crossplane engine, with a capacity of 115 horsepower at 10,000 rpm and maximum torque of 87.5 Nm at 8,500 rpm, liquid-cooled. This machine is similar to the Naked bike MT-09.