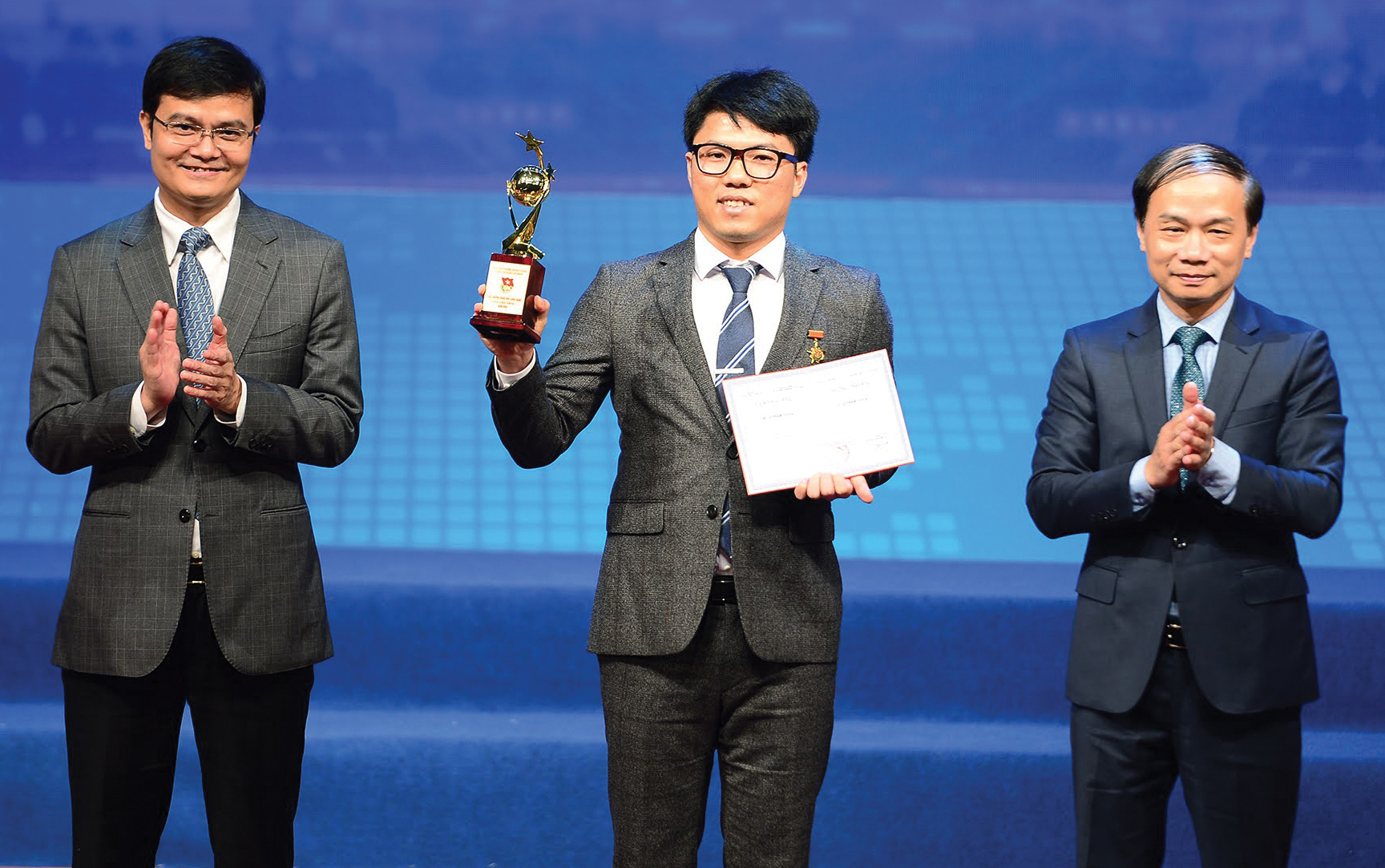 From a boy who likes to play games, Tuyen decided to apply and matriculate into the Faculty of Computer Science and Engineering, Ho Chi Minh City University of Technology. In March 2014, he decided to go to Korea to pursue his dream of studying abroad.
From 2014 – 2019, he studied and worked as a doctoral student at the department of computer science and engineering (Kyung Hee University, Korea). After graduation, he joined the research and development department of AgileSoDA Company and is currently the leader of the algorithm research group, research and development department at this company.
During the working process in Korea, the impressive achievement of Dr. Tuyen and his team is to research and build technological solutions that can be applied in many areas of social life such as the application of augmented learning algorithms. focuses on solving fraud detection problems, automating the claim process at insurance companies, or physically designing semiconductor chips.
For example, with the design of a semiconductor chip, the research team aims to use a reinforcement learning algorithm to suggest optimal physical designs for the modules inside the chip, thereby helping to Short design process for semiconductor chip.
Dr. Tuyen said that in Korea, there is a strong community of researchers spread across all fields of science and technology.
The system of facilities is also regularly upgraded, fully meeting the requirements of the research. Especially, there is a large Vietnamese community that can help fellows when facing difficult problems in life.
Currently, Mr. Tuyen is pursuing inventions related to semiconductor circuit design using reinforcement learning algorithms, with the hope that they will bring value to the semiconductor circuit design industry.
Although living and working in Korea, Tuyen is always looking forward to his hometown. In the future, he plans to connect with universities in Vietnam to guide groups of students who are passionate about scientific research.
With his knowledge of the Korean patent system, he is also learning about the technology transfer process so that he can act as a bridge in case Vietnam has a need for digital transformation in the field of information technology. believe.
"The brand of young Vietnamese scientists in the world is industriousness, so I believe that no matter where you go to any country, you will easily catch up" – Mr. Tuyen speak.
Dr. Le Pham Tuyen owns 10 national patents, 7 scientific articles published in international scientific journals, of which he is the main author of 3 articles in the list of Q1, 4 articles in portfolio Q2.