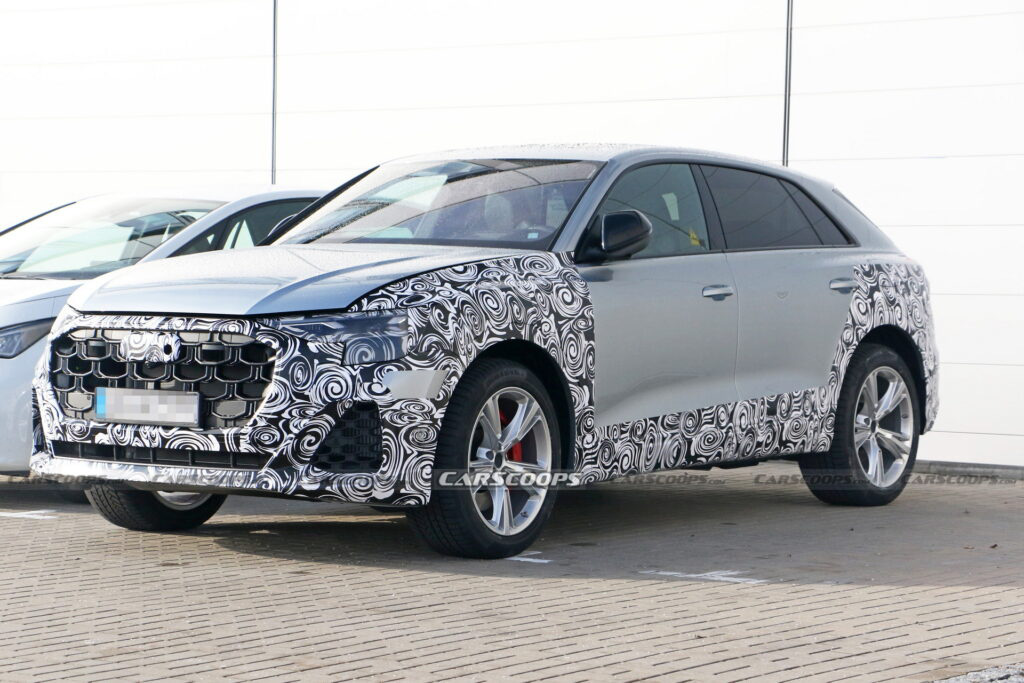 The Q8 is Audi's flagship SUV in recent years, increasing the German automaker's competitiveness in many markets. The upgraded version of this car was recorded by the media during street tests, in partial camouflage.
The overall car does not seem to have changed compared to the current generation, but some exterior details covered with decals can be refreshed including the front, fenders, door steps, rear doors and lights. The big change of the upgraded Audi Q8 is the graphic design of the headlights and taillights.
The honeycomb grille is replaced with larger holes and redesigned air intakes. These changes bring a more aggressive, sportier feel to Audi's SUV. The front and rear fender surfaces seem to have the same design.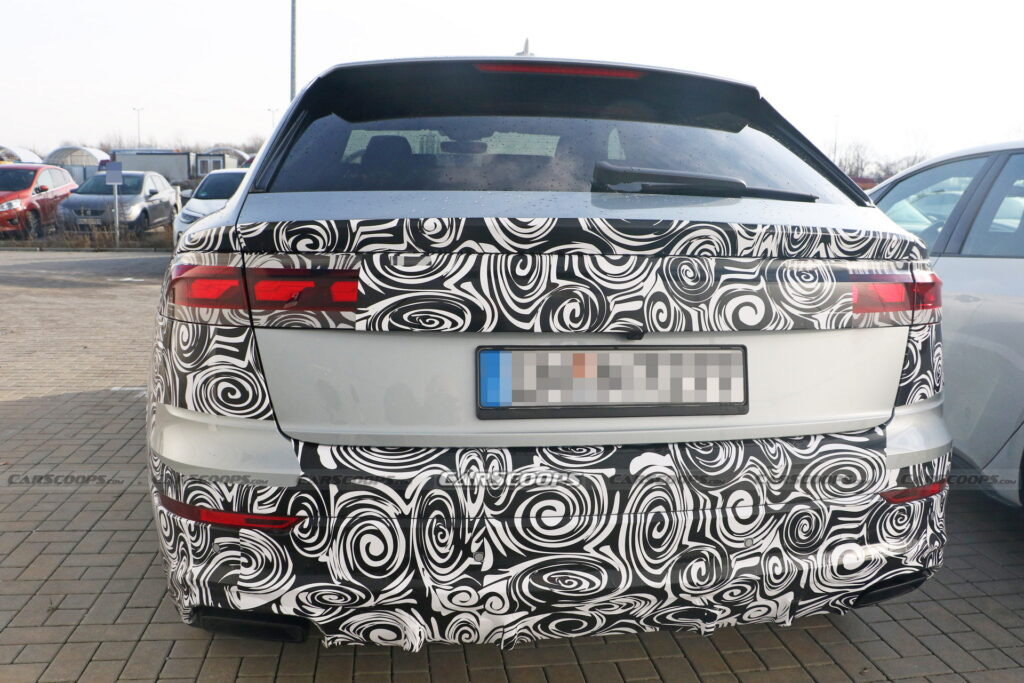 Some other images of the Audi Q8 facelift – Photo: Carscoops
Meanwhile, the interior of the Q8 facelift may be upgraded with some connectivity features and more color options. These changes help the Q8 better compete with rivals such as the upcoming BMW X6, Mercedes-Benz GLE Coupe or Porsche Cayenne Coupe.
According to observers, the Audi Q8 will have changes and modifications in the engine to ensure compliance with increasingly strict regulations on emissions. Therefore, it is more likely that the car will have a hybrid and plug-in hybrid engine setup. The Q8 will not have an all-electric version because the German automaker already has an e-Tron model.
Most likely the Audi Q8 facelift will launch in 2024, six years after its initial launch in 2018. The all-new generation of this SUV could debut in 2026 and be the last generation to use an internal combustion engine. Audi plans to switch to fully electric vehicles by 2023.