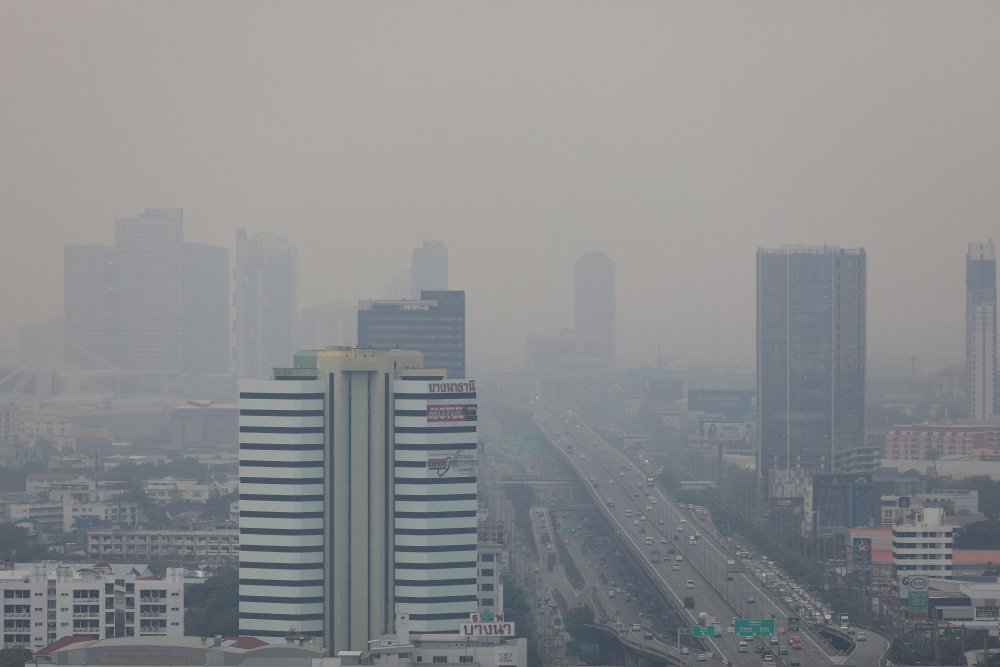 Bangkok's governor, Chadchart Sittipunt, said residents in the city of more than 10 million people should work from home if possible. Also, switch from a private car to public transport if they need to get around.
Mr Chadchart said authorities would seek to control dust-causing activities such as outdoor burning, construction and truck engines. Bloomberg said.
According to forecasts by the World Air Quality Project, authorities in Bangkok also warned that dangerous dust particles – known as PM 2.5 fine dust – could exceed safe levels again later this week.
Bangkok and other Thai cities have struggled in recent years with poor air quality. Pollution tends to get worse during the dry season, between December and February.
The worst period of air pollution in 2023 will take place in February. This threat could last until April, an official with the pollution control agency told reporters on Monday- first.
Governor Chadchart said authorities will "closely monitor" pollution levels in Bangkok between now and the end of February. For now, schools in the city should remain open as usual, he said.
Official data showed that on the morning of January 25, Bangkok and 23 other provinces were on the list of cities with high PM 2.5 levels, according to the Ministry of Health.
Health authorities across Thailand's 77 provinces will closely monitor PM 2.5 levels. At the same time, emergency operations centers will be opened in any province with an unhealthy index lasting more than three days, said Opas Karnkawinpong, permanent secretary of the Ministry of Health.
Opas said patients with air pollution-related illnesses in hospitals in Thailand more than doubled. Nearly 213,000 people were hospitalized this week, compared with about 96,000 last week – due to worsening air quality.