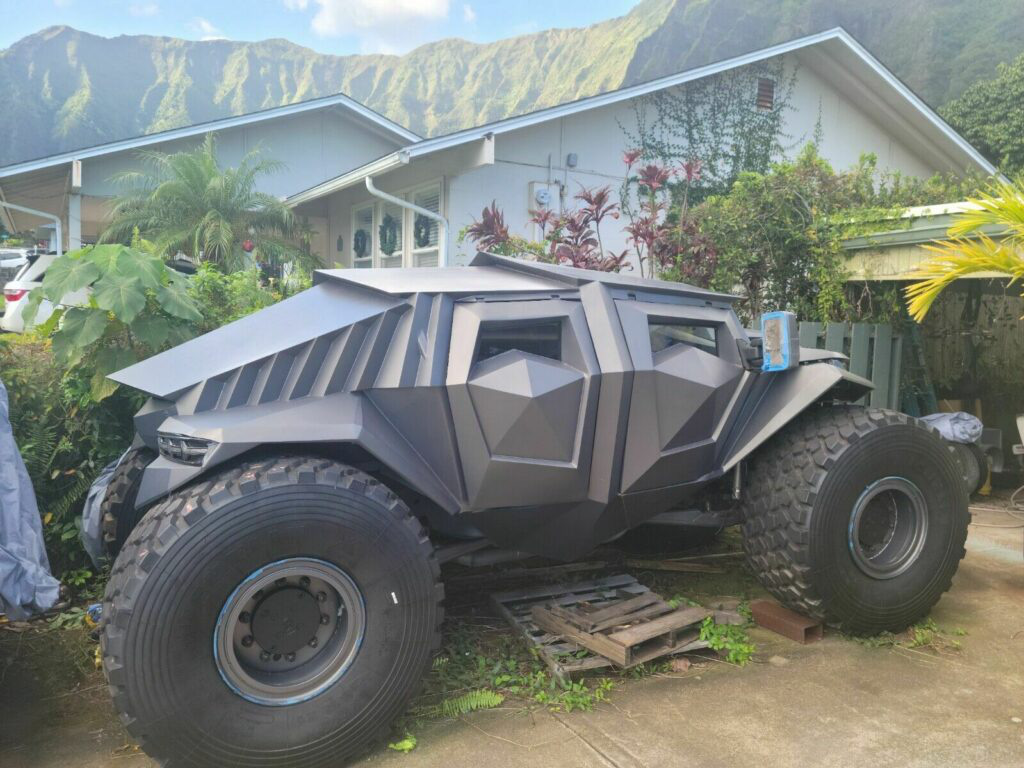 According to information for sale on the batmobile on eBay, users said that many details have been changed in the cabin and the rear subframe is made of bearing steel pipes. Besides, the body panels are made entirely by hand, with strong, muscular lines. However, due to manual work, many details have certain looseness, making the installation process difficult.
According to experts, the production of the shell can take hundreds of hours of work and this finishing part is quite appreciated. On the exterior, some details are inspired by famous cars, such as Lamborghini-style taillights, Chevy Camaro-style headlights. The bodywork is finished with a matte gray paint, which adds a futuristic look.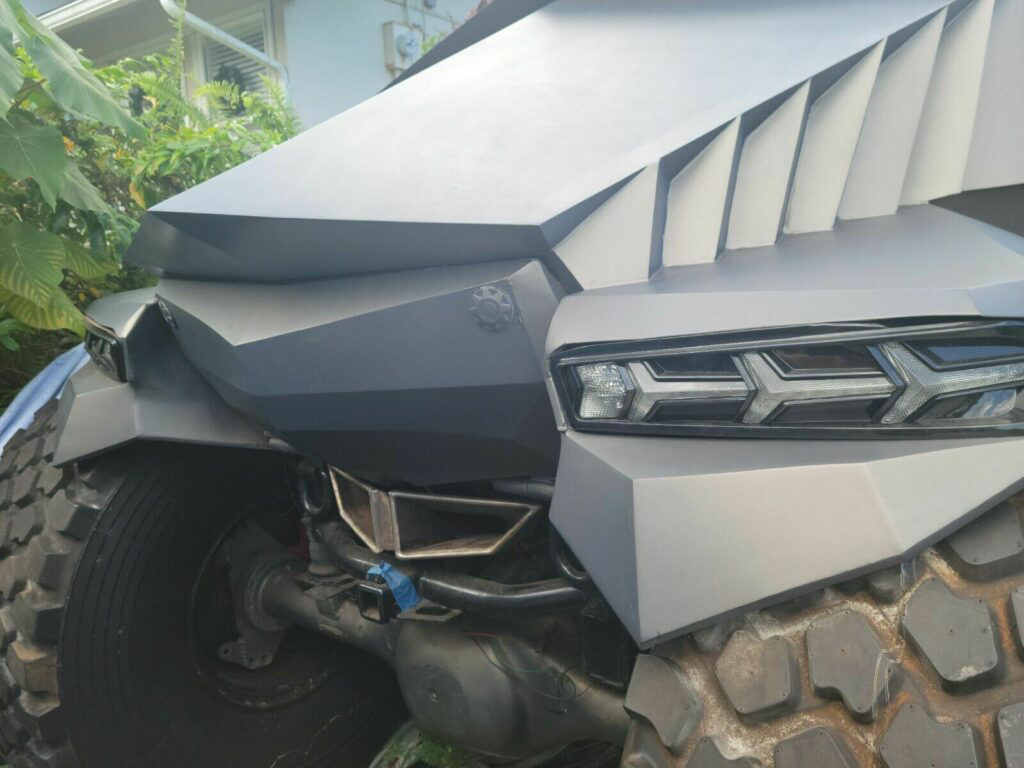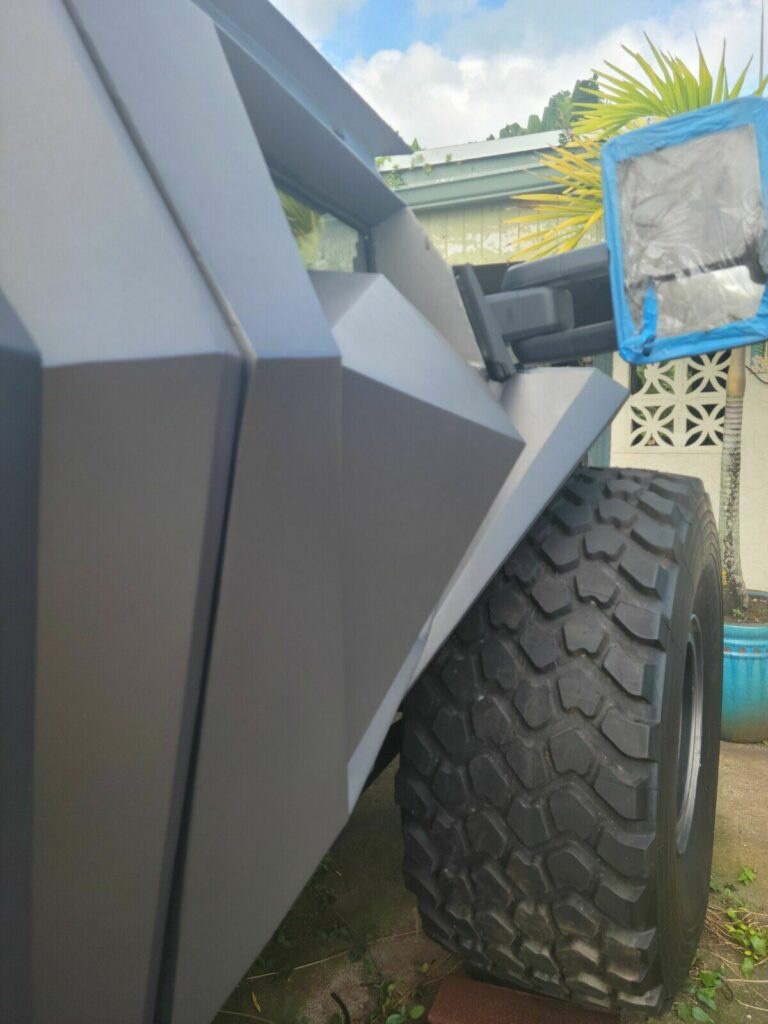 Some details of the car's exterior – Photo: Carscoops
This custom car is named Razorbak. Wheels use 21-inch wheels, using large tires, 54 inches in diameter, 26 inches wide. The homemade batmobile uses 6-piston Brembo brakes, taken from a Porsche Cayenne GTS. The car door opens like a bird's wing.
Meanwhile, the interior of the car has significant changes. The front seats are designed to hug the back, like a sports car. The rear seats have enough room for 3 people. The seat is covered with full cowhide, combined with perforated suede and decorated with some details from carbon fiber.
The homemade batmobile uses Duramax LBZ 6.6 liter engine, 2007 model year, 6-speed Allison 1000 transmission.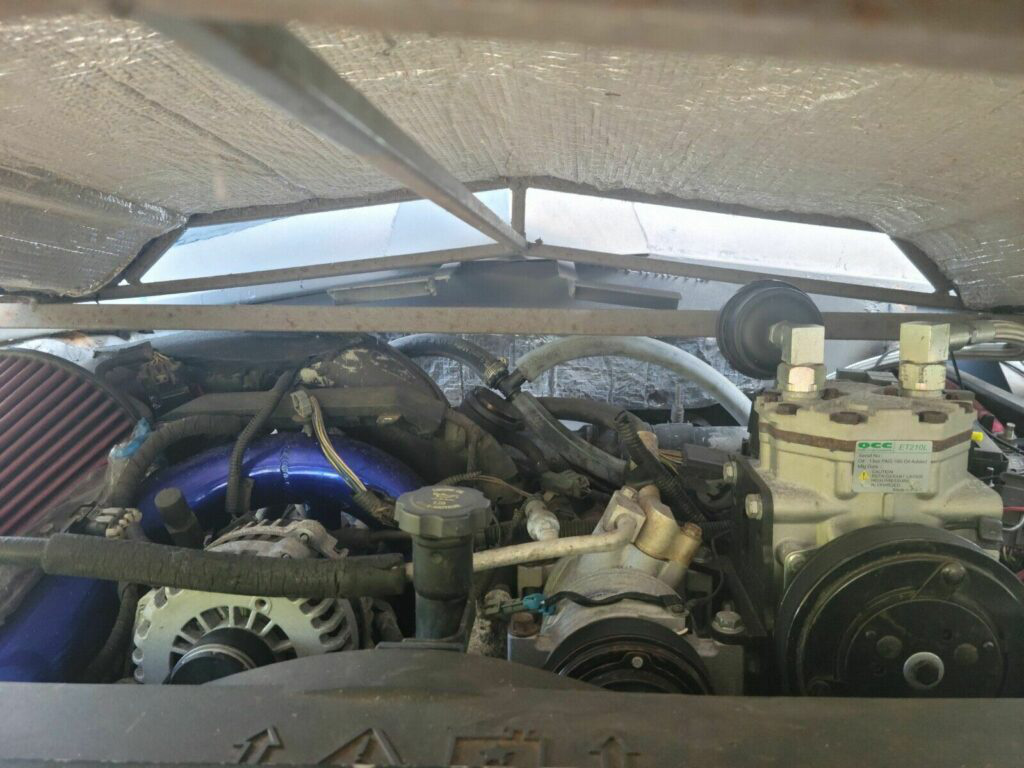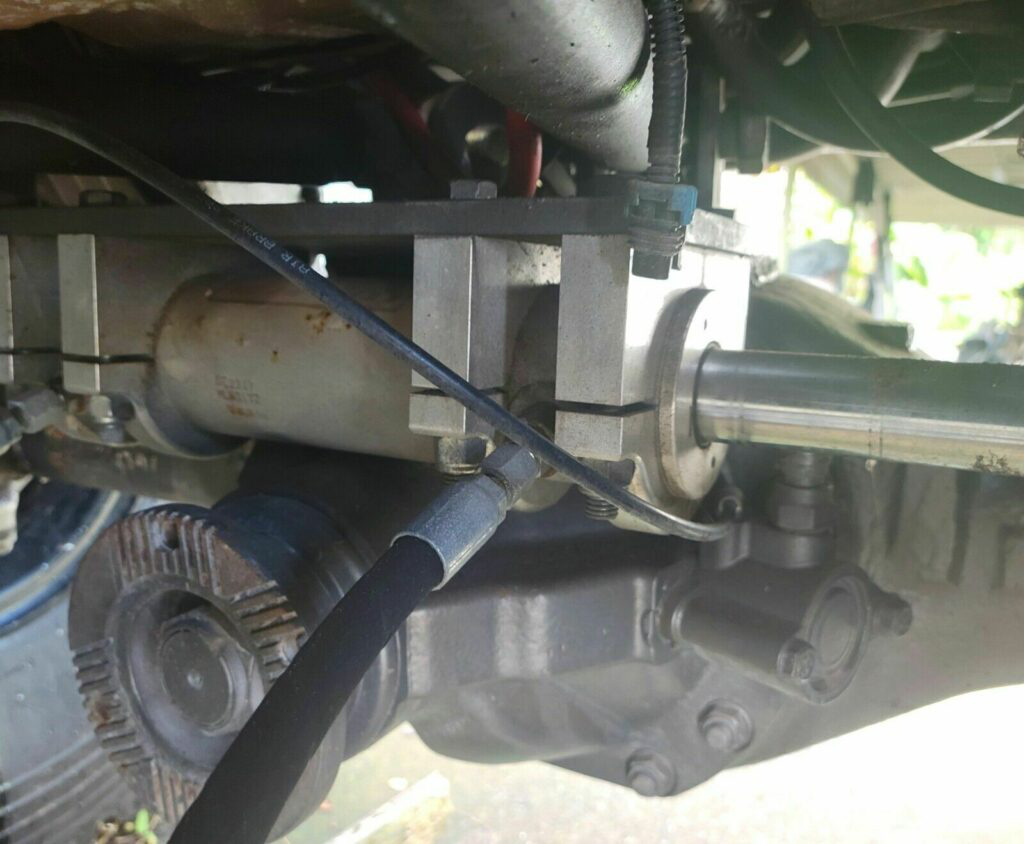 Some pictures of the car's exterior, interior and engine – Photo: Carscoops