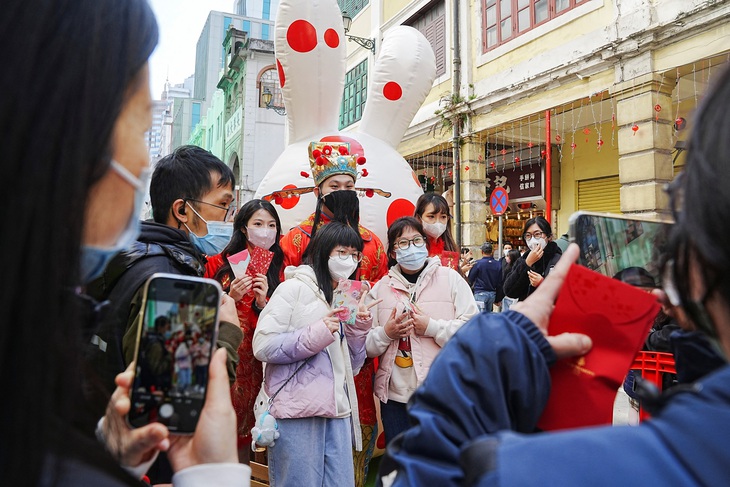 The figures were published on the official website of the Chinese Center for Disease Control and Prevention on January 25. Nearly two weeks ago, a Chinese health official also confirmed that the country had passed the peak of the epidemic, but did not specify the number.
According to the Chinese CDC, 896 deaths were recorded on January 23, the 2nd day of the Lunar New Year. The report provides the daily number of COVID-19 deaths in hospitals presented as a bar chart instead of a specific number.
Accordingly, the number of infected people and the number of outpatient visits for fever peaked on December 22, 2022. The number of new infections is more than 7 million, the number of fever check-ups is about 2.8 million.
China recorded nearly 60,000 deaths related to COVID-19 from December 8, 2022 to January 12. However, there are still concerns that many deaths go unreported.
Authorities confirmed that no new variants have appeared in this outbreak. The sub-variant of Omicron is BA. 5.2 and BF. 7 accounts for the majority of new cases.
On January 14, Jiao Yahui, director of the medical affairs department of China's National Health Commission, said the number of new infections was on a downward trend.
One day after China dropped the requirement for mass testing, 150 million tests were conducted on December 9, 2022. Then, this number dropped to 7.54 million on January 1, and further decreased to 280,000 on January 23.
Last weekend, a prominent Chinese scientist estimated that about 80% of China's 1.4 billion people had been infected. This makes it very unlikely that COVID-19 will flare up again in the next two or three months.