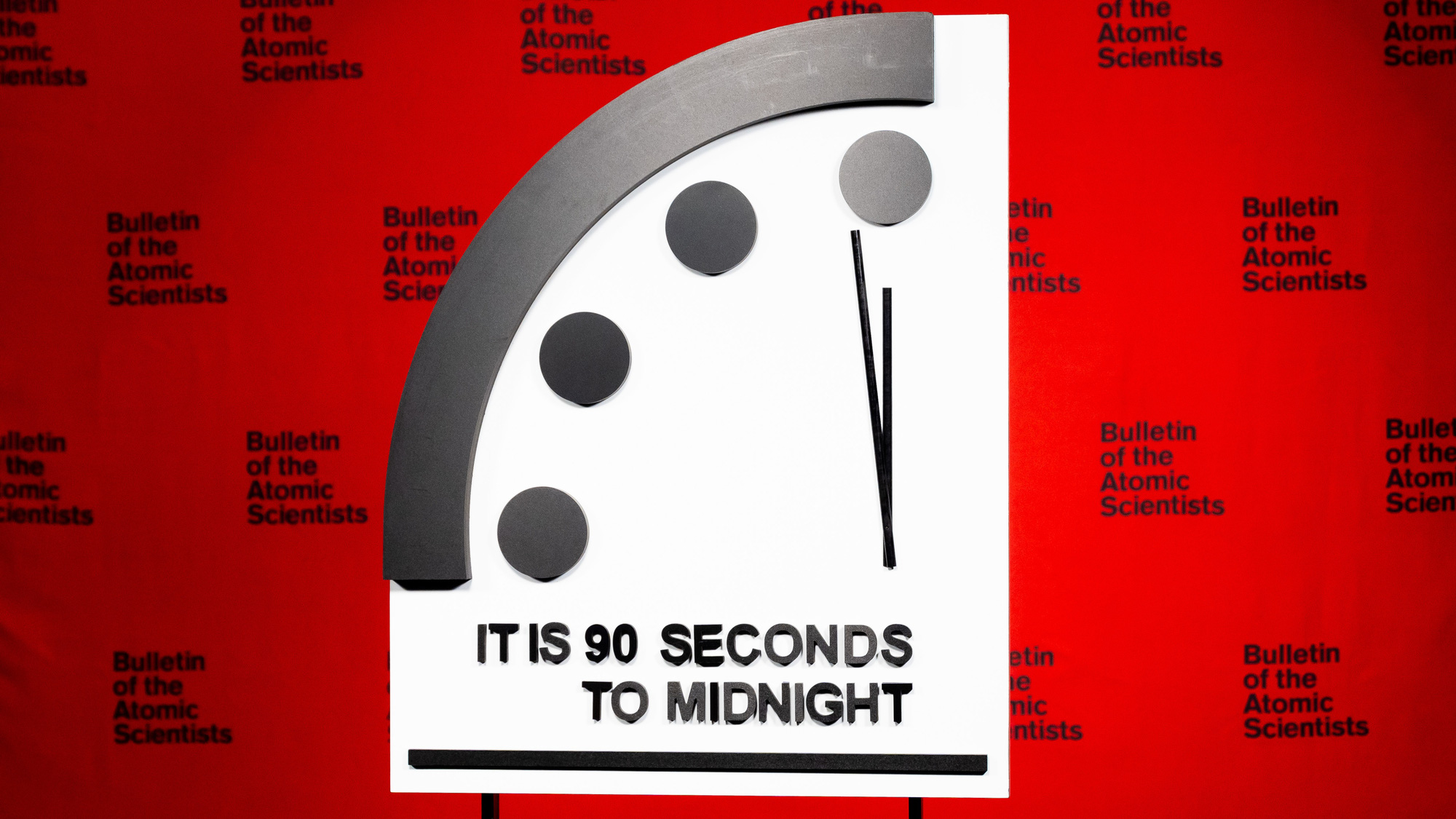 The doomsday clock at 90 seconds means we are living in unprecedented danger.
The global 'time of the apocalypse' is set at 12 midnight. The doomsday clock 2023 is set at 90 seconds before 12 midnight. Since the setting of the doomsday clock, this is the closest moment to mankind's apocalyptic catastrophe.
In the period 2020 – 2022, the doomsday clock has been set at 100 seconds before 12 midnight. Thus, in 2023, the clock hands moved 10 seconds faster to 12 o'clock on the night of the apocalypse.
However, the consequences of turning the clock closer to the end of the world are not only due to the Ukraine war and the growing risk of nuclear escalation. The next cause is the continuing threats posed by the climate crisis. Finally, there are biological threats such as the COVID-19 epidemic.
Dr Rachel Bronson, president and chief executive officer of the Bulletin of Atomic Scientists, said: "We are living in unprecedentedly dangerous times and the timing of the doomsday clock reflects reality. that economy. It is a decision that our experts do not take lightly."
The time of the doomsday clock was established by the Bulletin of Atomic Scientists, with the support of the Bulletin's Patronage Council, which includes 10 Nobel laureates.
Mary Robinson, president of The Elders – an organization of "independent global leaders working together for peace and human rights", assembled by the late Nelson Mandela since 2007, said:
"The doomsday clock is ringing alarm bells for all of humanity. We are on the verge of an abyss."
Ban Ki Moon, vice president of the Global Society of Aging and former secretary general of the United Nations, said: "Three years ago, I helped move the doomsday clock to the end. Today, they are even closer to 12 midnight. This shows that our world has become more dangerous."
Elbegdorj Tsakhia, former president of Mongolia and member of The Elders, added: "We need a collective response rooted in the spirit and values ​​of the United Nations Charter. Only then will we return to the path of peaceful coexistence and sustainable development."
The Bulletin of Atomic Scientists was founded in 1945 by Albert Einstein, J. Robert Oppenheimer, Eugene Rabinowitch and scientists from the University of Chicago, USA. These are the people who helped develop atomic weapons. firstly.
The scientists felt that they "couldn't be indifferent to the consequences of their work". Therefore, they must find a way to inform the public and policymakers of man-made threats to human existence.
The doomsday clock was created in 1947 from the Bulletin of Atomic Scientists.
The watch has become an international symbol of the world's vulnerability to disaster from nuclear weapons, climate change and disruptive technologies.