There are no superfluous digits. You have to wait… 30 years.
Founded in 1926, Asahiya sold meat products from Hyogo Prefecture – including the famous Kobe beef – for decades before adding beef croquettes in the years following World War II.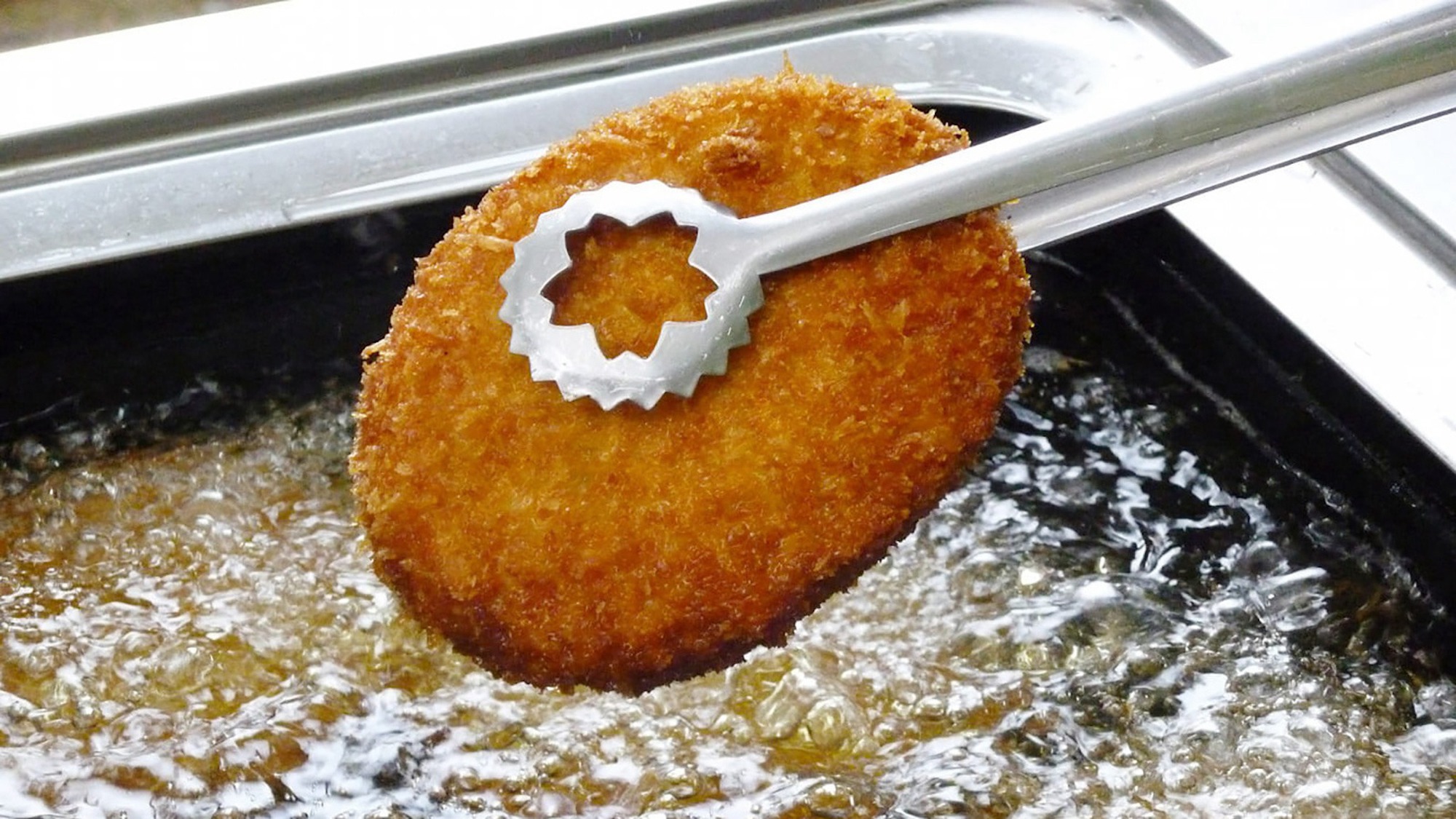 These Kobe beef-filled croquettes (aka Japanese korokke) now have a 30-year delivery time. Photo: Asahiya
But it wasn't until the early 2000s that these cakes became an internet craze, resulting in super long wait times that challenged the patience of buyers.

This 30-year waiting time croquette is called Extreme Croquettes and is one of only four varieties of croquettes that Asahiya has on sale. So Asahiya has a "Premium Kobe Beef Croquette" with a more "reasonable" waiting time: 4 years.
Mr. Shigeru Nitta, the third owner of Asahiya, said: "We started using online sales channels in 1999. That's when we sold 'excellent croquette' for customers to try.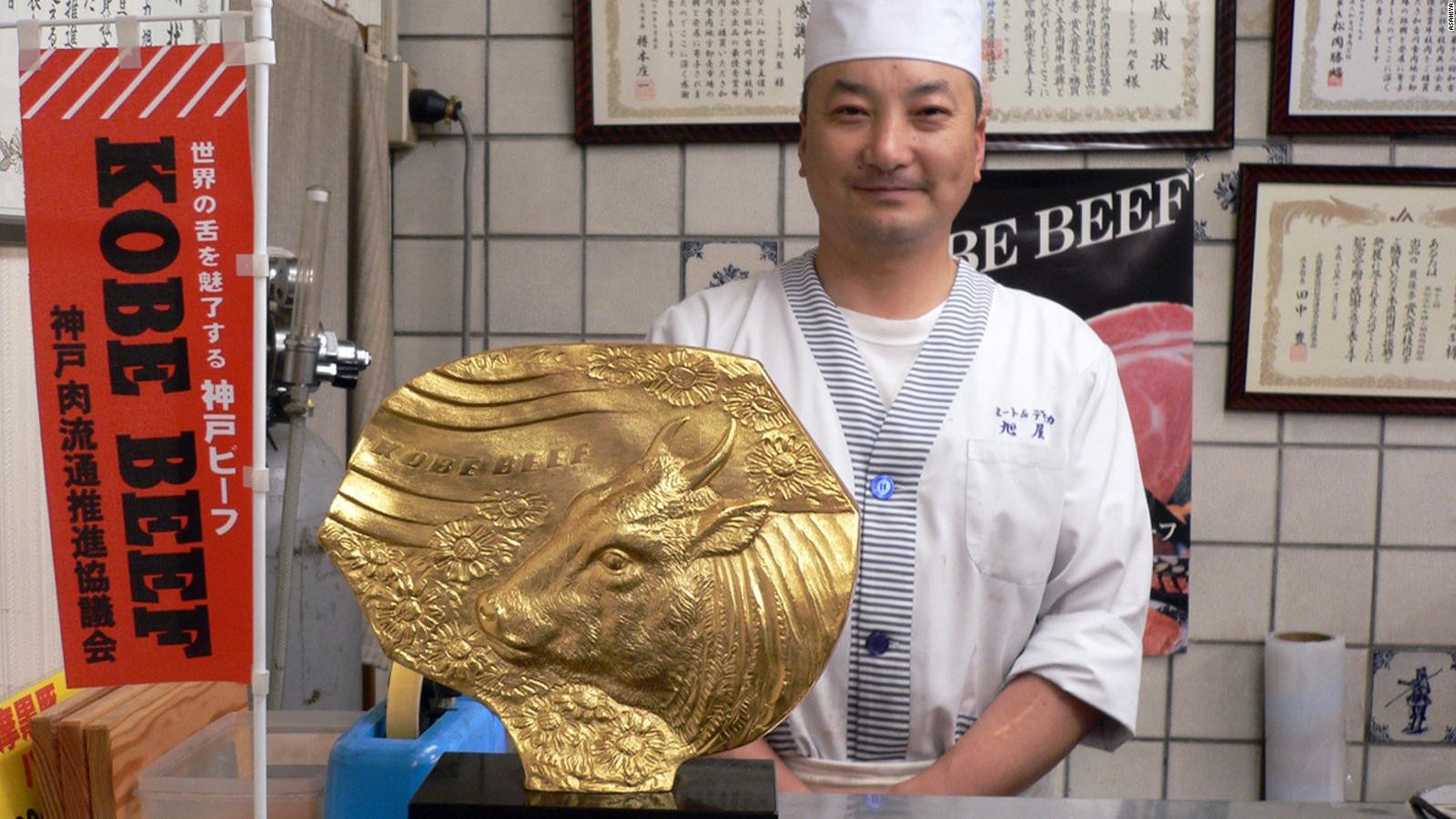 Mr. Shigeru Nitta, third generation owner of Asahiya shop. Photo: Asahiya
Growing up in Hyogo, Nitta accompanied her father to visit local ranches and beef auctions from an early age. He took over the store from his father in 1994 at the age of 30. After experimenting with e-commerce for a few years, he realized that customers were hesitant to pay large sums of money to buy premium beef online.
That's when he made a bold decision.
"We sold 'Excellent Croquettes' for 270 yen each (about 1.8 USD). But the beef in it alone costs about 400 yen (2.7 USD) already." Mr. Nitta said.
"We've made delicious croquettes at an affordable price and hope that they'll come back to buy our Kobe beef after just the first try."
To limit financial loss in the beginning, Asahiya only produces 200 croquettes a week in their own kitchen right next to the store.
"We sell beef raised by people we know. Our store only sells meat produced in Hyogo Prefecture, whether it's Kobe beef, Kobe pork or Tajima chicken. This is style. of the store before I became the owner," said Mr. Nitta.

The cheap price of these "extreme croquettes" doesn't say much of their value. They are freshly prepared daily, without preservatives. Ingredients include 3-year-old Kobe beef rated A5 and potatoes sourced from a local farm.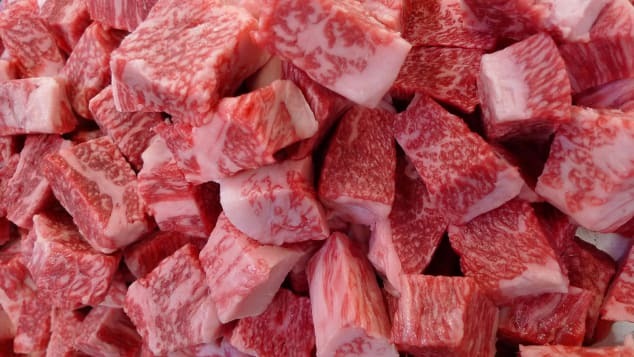 Asahiya's superb croquette filling made from 3-year-old Kobe beef is rated A5. Photo: Asahiya
Nitta says he has encouraged the farm to use cow manure to grow potatoes. The stem of the potato plant is then fed to the cows, creating a cycle.
Nitta's unique thinking has finally caught the attention of locals and the media. After an article about Asahiya's croquettes was published in the early 2000s, their popularity skyrocketed.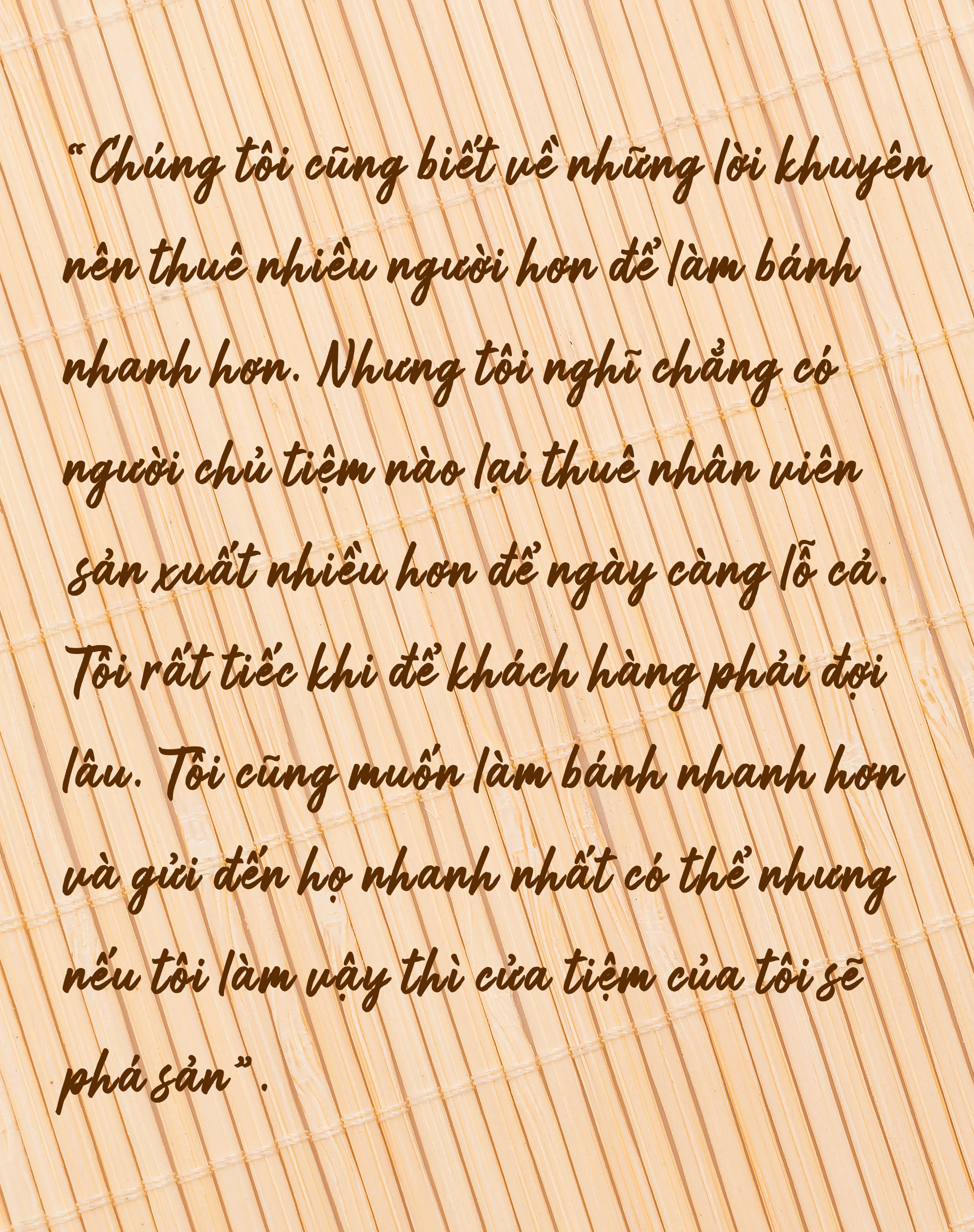 Mr. Nitta said the shop had stopped selling this type of cake in 2016 because the customer had to wait for more than 14 years, but then they kept receiving calls asking to continue selling. As a result, Asahiya has accepted orders again, but the price has increased more than before.
Nitta recalls: "At that time, we raised the price to 500 yen including consumption tax (about 3.4 USD). However, because Kobe beef began to be exported, the price of beef increased accordingly. The increase in selling price therefore does not change this capital loss."
Cake production has also been increased, from 200 pieces/week to 200 pieces/day.
"In fact, this amazing croquette is more famous than all of our other products," said Mr. Nitta, laughing at his own losing business strategy.
Fortunately, more than half of the customers who have tried the croquette have ordered Kobe beef from the shop, so it can be said that this is the right business strategy.

Each box of "extreme croquettes" includes 5 pieces, currently selling for 2,700 yen (about 18.4 USD). Asahiya will send a regular newsletter to customers who are waiting to update the latest shipping charges. Then 1 week before the delivery date, the shop will confirm with the patient customers again.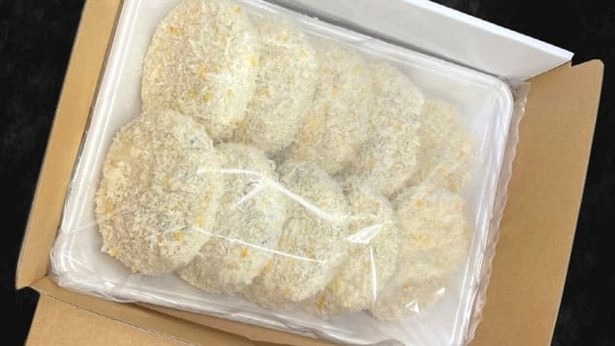 The wait time to receive these frozen croquettes is now up to 30 years. Photo: Asahiya
New customers who receive cakes these days mean they ordered about 10 years ago.
There is also a list of unprofitable orders that will take 30 years to deliver, which seems to be quite stressful for the store, especially when labor costs and Kobe beef prices are increasing. But there is something more important that keeps Mr. Nitta motivated to keep going.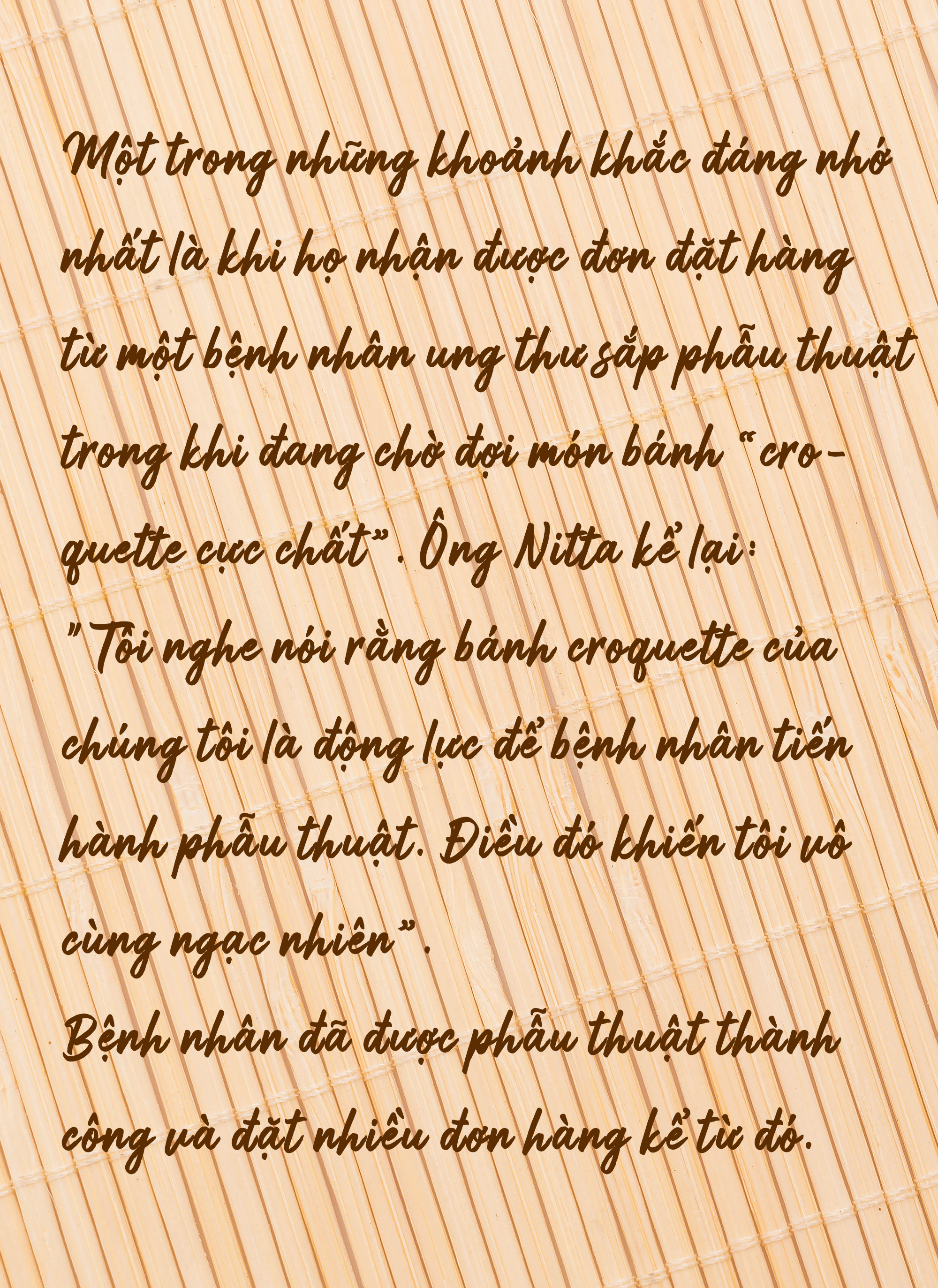 "When I started selling croquettes on the internet, I received many orders from remote islands. Most of them had heard of Kobe beef on TV but never tasted it because they would have to go in. If you want to try it in the city, I realize that there are a lot of people who have never tasted Kobe beef. Because of that, I continue to sell croquettes as a dish for people to try, and since then there are more orders. order Kobe beef if they feel like it. That's why I made this idea in the first place, so losing money doesn't bother me much," explained Mr. Nitta.
By letting more people enjoy Kobe beef, Mr. Nitta hopes the fame of these croquettes will help boost the local beef industry.
"I'm grateful. By becoming famous, I think I can help the whole industry, not just my store. I want as many people to eat Kobe beef as possible – not just from my shop. "- Mr. Nitta shared.