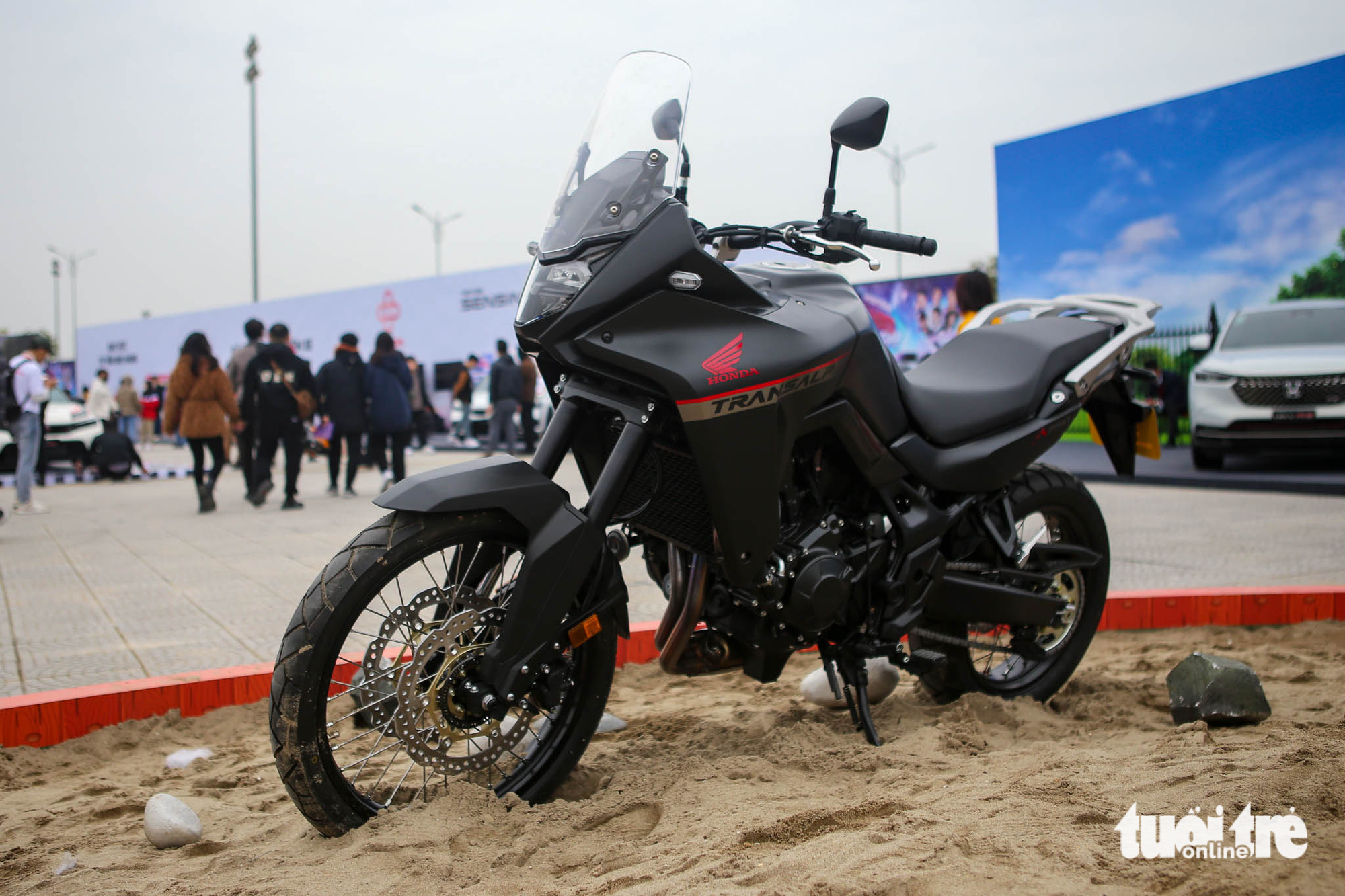 Launched in the international market at the end of November 2022, Transalp was present in Vietnam only about a month later. However, this model has no official sale information. Two other multi-terrain vehicles are being sold genuine in Vietnam, including Africa Twin and Africa Twin Advanture.
Transalp XL750 has a saddle height of 850mm, quite high compared to the general condition of Vietnamese people. The car is equipped with an LCD screen, capable of connecting to a phone. Accessories commonly found on Adventure cars also appear on the car such as windshields, spokes.
The light cluster is neatly designed, integrated with daytime running lights. The saddle is available with additional storage positions, convenient for long trips. Wheel size 21 inch front and 18 inch rear.
For convenience on complex terrain, the car has a ground clearance of 210 mm. Front shock absorber hydraulic telescopic, diameter 43 mm. Monoshock rear shock absorber, 190 mm stroke.
Honda's motorcycle has 5 preset driving modes including Sport, Standard, Rain, Gravel and a custom user mode. With this mode, the traction control system, engine braking, anti-loading control can be set to your liking.
In addition, the car is equipped with a 310 mm diameter double disc brake at the front and a 245 mm diameter rear brake disc. Anti-lock braking system ABS 2-channel and can be disconnected at the rear wheel.
Honda Transalp XL750 is equipped with a twin cylinder engine, 755 cc, capacity of 90 horsepower and maximum torque of 75Nm. Currently, the car has no official selling price and distribution information.