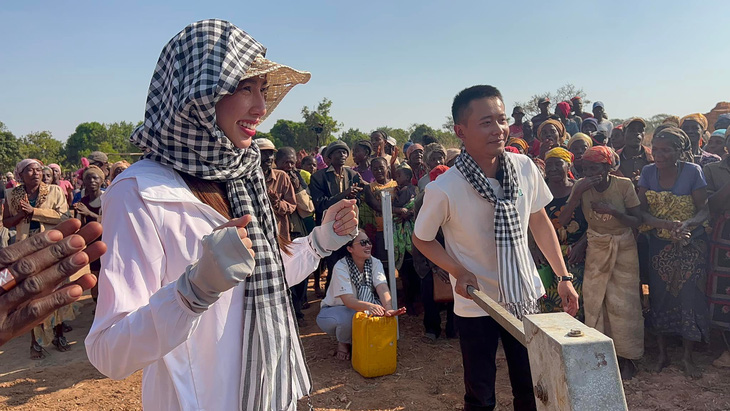 The lyrics of 2022 are still "hot" on the online community of young people on the eve of the new year 2023, making middle-aged people like me also enjoy humming. "The vows of a hundred years turn into sadness; Let go for peace of mind; It is better to love an ordinary person; Let the night whisper nostalgia; No matter this life." (Whatever – composed by Dong Thien Duc).
You don't have to want to choose normally
People who go through storms and experience many levels of life often accumulate more troubles and worries, so why don't we choose a simple thing to do from the beginning, choose a simple person to love, choose an ordinary day not to try? challenge to refuse to strive? Choosing 'do nothing' too hard every day so that a new year will pass with no loss, no loss, no failure?
The answer is whether we want to choose, we can choose, if we want to be normal, we can't be normal. There is no new day like yesterday.
30 Tet, a friend of mine was still confused because her ultrasound image 'suddenly' was not good, how could she immediately smile as bright as the old days she used to smile despite her love of life to how much.
There are so many things in the 'magnetic field' that surrounds us – the buffet of life – that makes it impossible for us to 'choose' right away what we like.
We can only choose our heart, the way we think and cope. But then even my heart, my will is not always the same, every day has the ability to change, people call the storm in the heart. How will we?
I very much miss the inspirational talk presented in fluent English by Miss Grand International 2021 Nguyen Thuc Thuy Tien. Since childhood, she had to live far away from her parents because of their divorce.
Her normal day is always covering her 'big ears' with her hair, smiling so that no one will notice her 'thick lips', and carrying the insecurity of a loveless child all the time. going to school, working part-time to pay for themselves.
Normal days are quite bleak Thuy Tien does not expect.
But then one day someone asked: "Why don't you go to a beauty contest?". That question made her heart flutter, can I not, other people think I can, why can't I?
She has been practicing to pass beauty contests in the country and represent Vietnam in the international arena, winning the crown to honor not only herself.
Glory is in just two words, but sweat is poured out through hours of catwalk training, speaking English and walking through hundreds of thousands of disparaging words online. To replace our old normals with hard but brilliant new normals.
I also understand the difficult youth of football legend Messi. If one day without growth hormone disorder, wouldn't Messi's future be smoother and more glorious? No one can answer for sure.
But having to battle a disease that could destroy all her dreams, conquering it and becoming a legend today has given the children of this world a story of overcoming adversity.
Love even the 'unusual'
There are always obstacles lurking in our ordinary day. No one is born a legend.
It is interesting that the peaceful theme is increasingly becoming an 'inspiration' of music, movies, and advertising and is a topic of interest to young people. It encourages the "boiling" age not to ignore the small things worth doing, the simple things worth paying attention to, and loving those who, though not flashy, really love themselves.
The path of each of us is different, but most are waiting for peace or sincerity at the end of the road.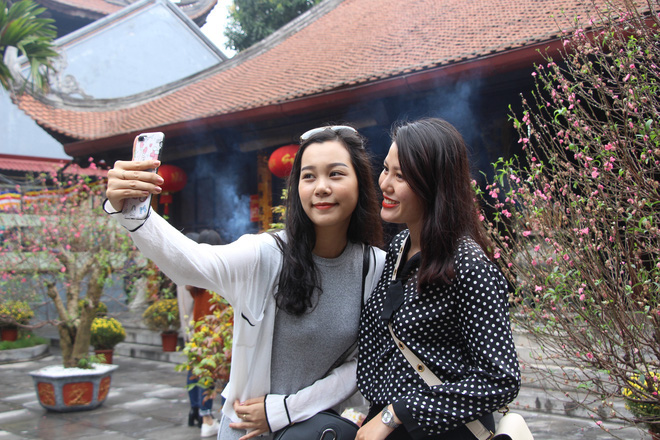 But life is also a song of many notes, a buffet of many flavors. There is enough sweetness and bitterness.
No one was born to choose storms. But on ordinary days we understand that they are always near the storm, the ordinary person we love today may be great or will change in the future, those things are also worthy of being considered 'normal', we also love them. take it.
Don't lose faith and always wait for the 'hardest normal' to happen.
Work hard and love sincerely, okay. That's what I wish for myself at the beginning of the new year, we live optimistically for today and wait for tomorrow to come.