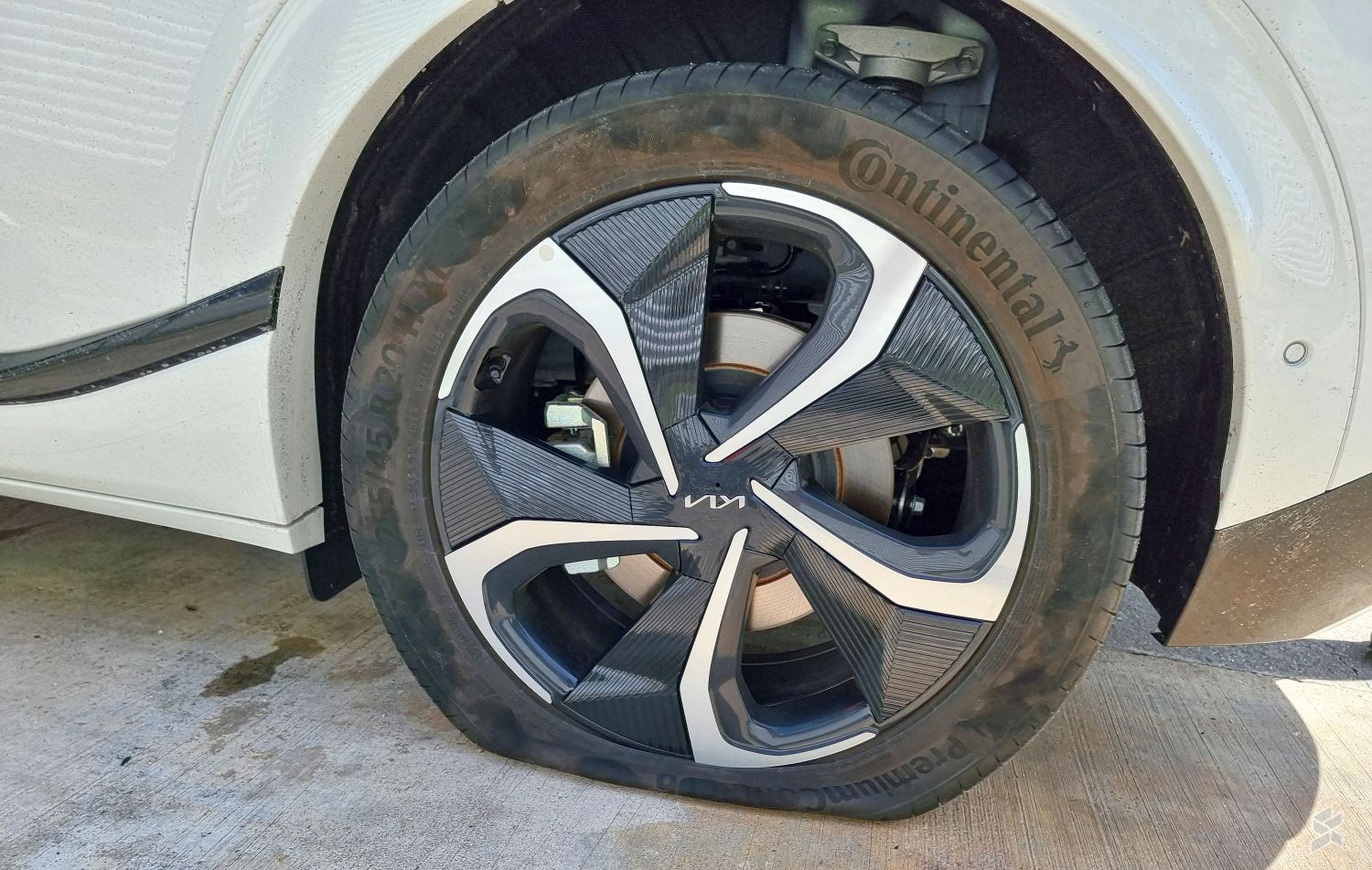 Electric vehicles, unlike cars with internal combustion engines, do not need to change engine oil, filter or transmission oil. Vehicle maintenance costs are therefore claimed to be significantly lower, however this is not always the case.
Sheet Soyacincau Malaysia in the past week had the opportunity to experience an expensive element of electric vehicles. Specifically, when operating a high-end Kia EV6 GT-Line running 20-inch wheels and Continental PremiumContact 6 tires, they had a puncture on the highway.
Since most new EVs and hybrids don't have a spare tire or undercarriage to change the tyre, they have to choose between using the included adhesive or towing the vehicle.
However, the puncture created on the tire at that time was so large that none of the adhesives in the ContiMobilityKit could fix it (only seals holes less than 6mm in diameter). In addition, users should also avoid using this type of patch glue unless absolutely necessary, as they will be forced to change the tire soon after.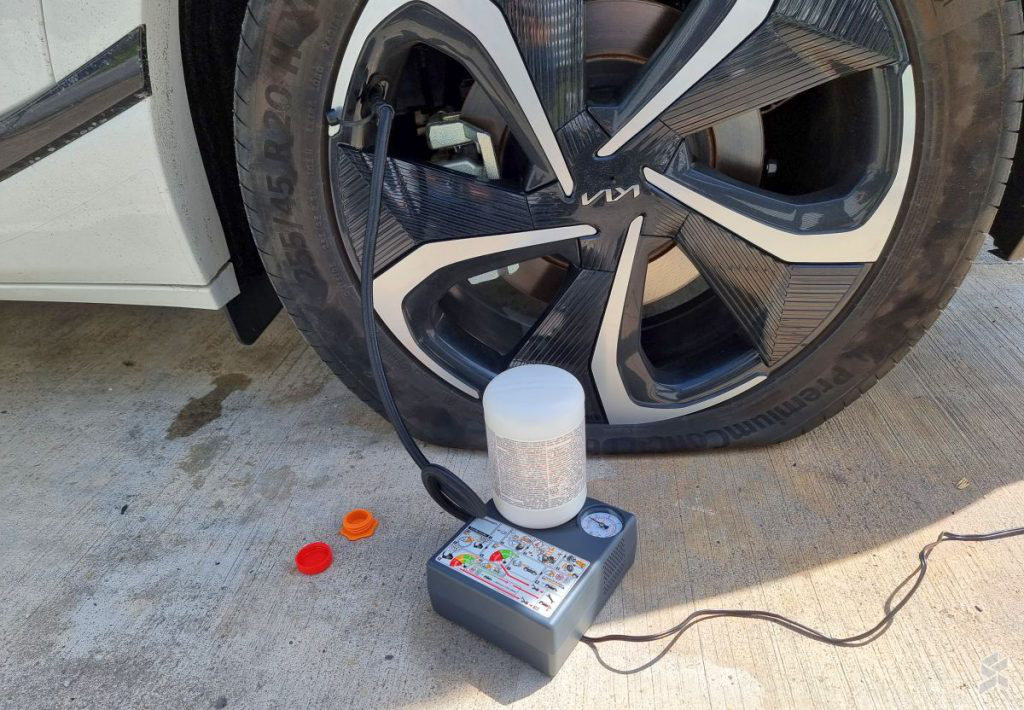 Soyacincau then contacted Kia's rescue team that caters exclusively to the EV6 and was able to tow the vehicle back for free, although they had to pay tolls in the process. The factor that gave them a headache, in fact, came later in the form of the cost of a tire change.
According to Kia Malaysia's quotation, a Continental PremiumContact 6 tire 255/45R20 is priced at more than VND 13.3 million. If using the patch glue of the ContiMobilityKit kit, they will have to both change the tire and replace the attached glue bottle that costs VND 1.4 million.
If you include wages, the total amount that users have to pay for a single puncture for a Kia EV6 can be as high as VND 15.5 million.
The upper tire line of the Kia EV6 has its own technology to support electric vehicles called ContiSilent, which has a polyurethane foam layer on the inside of the tire that significantly reduces (9 dB) of road noise. It sounds a bit redundant at first, but in fact, this equipment and technology is quite useful because the road noise, due to the quiet operation of electric vehicles, will often cause discomfort to the occupants of the car.
Because electric vehicles are still new, replacement tires in this category are still quite rare and are usually only available at genuine dealers.
According to more information of this newspaper, the "universal" version of the above Continental tire costs about 7.5 million per tire and does not have the aforementioned noise-canceling technology. If desired, Kia EV6 buyers can pre-select any suitable tire from the time of purchase to save costs.