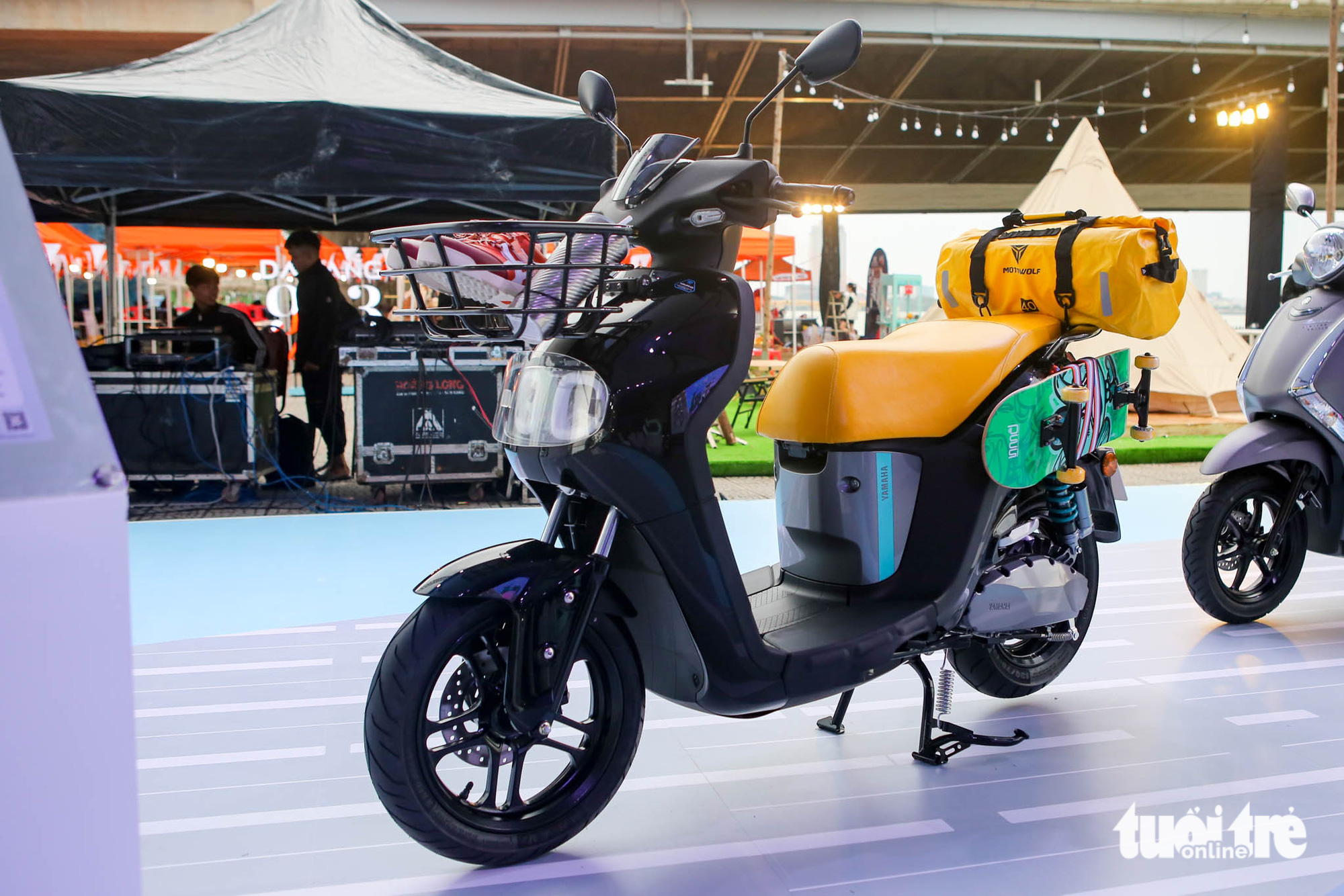 Launched to Vietnamese users at the end of 2022, Neo's is considered one of the different electric motorcycles on the market. The design is youthful and has many similarities with traditional scooters.
The Yamaha Neo's model is equipped with many unique toys, demonstrating the ability to flexibly customize according to the individual needs of the user. The saddle is added with jig positions. Users can attach more accessories for picnics, short trips.
Saddle wrapped in striking colors. The rear shock absorber was replaced with a third-party product. The details added to the electric scooter model create a familiar feeling for users, like customizing traditional scooter models.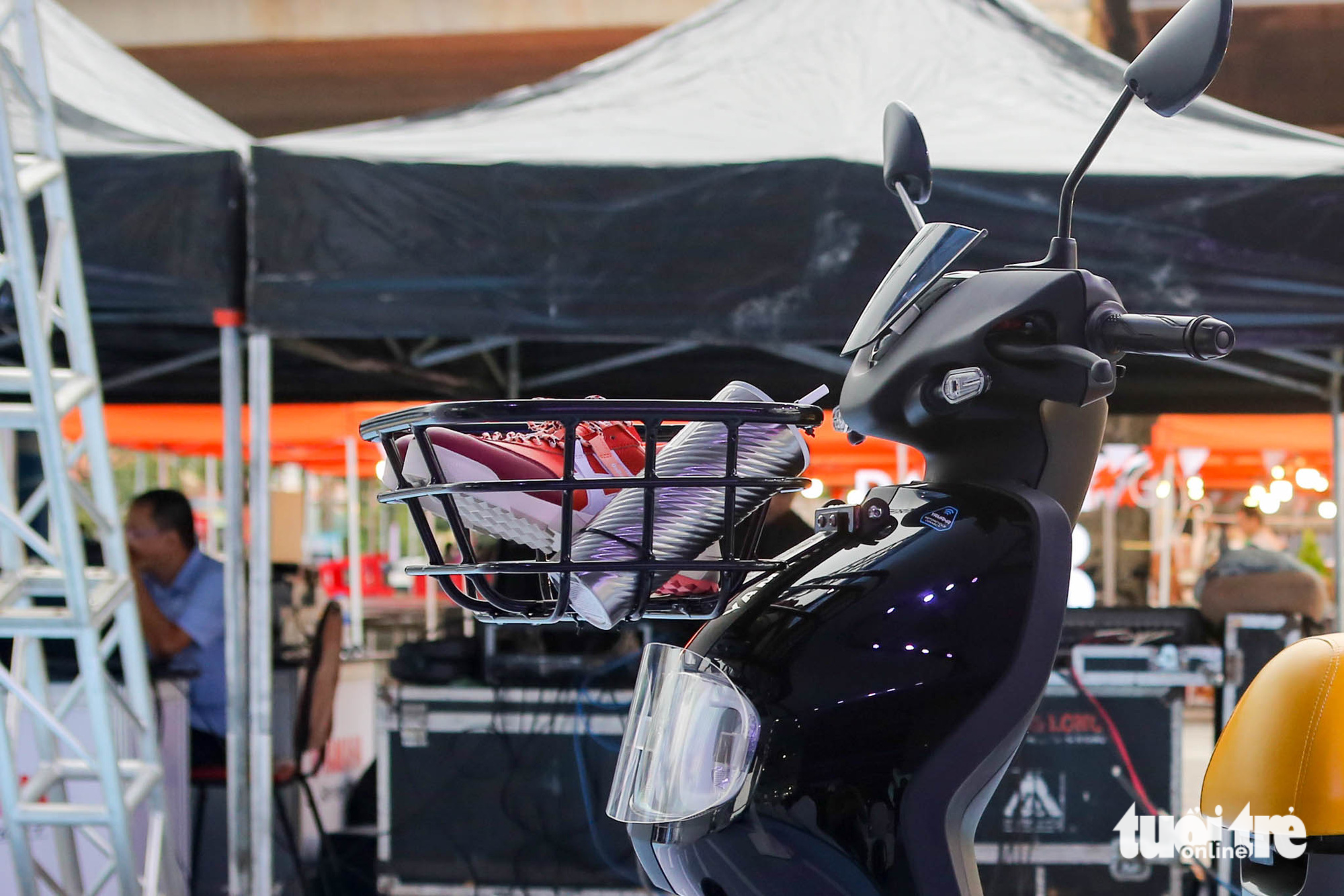 Users can customize Yamaha Neo's cars according to their preferences – Photo: NAM PHONG
With a range of up to 150km with two batteries and convenient charging capabilities, users can easily recharge the car by plugging it directly in the car or charging the battery pack separately. In addition, other details of the car remain unchanged such as LED headlights and taillights.
Neo's has a flat floor that increases convenience for users. The storage compartment under the saddle has a capacity of 27 liters. In addition, the car has a USB charging port for handheld devices. Front safety equipment is disc brake. While the rear engine can slow down and use the drum brake.
The car uses an electric motor placed in the rear wheel, maximum capacity of 2.3KW, torque of 138.3Nm at 40 rpm. This is a brushless AC motor, which reduces friction and operating noise. The car can reach a maximum speed of about 50km/h, equivalent to a 50cc petrol car.
In the Vietnamese market, Neo's is priced at VND 50 million, including 1 battery. Users can buy additional backup batteries for less than 20 million VND.
Some more pictures of Yamaha Neo's: