With the strong development of technology and the trend of globalization, Vietnamese young people is gradually removing geographical boundaries, reaching out to continents to work and succeed in all fields: scientific research, business, education, community development…

Global citizens with Vietnamese nationality have traveled to dozens of countries, have multicultural experiences, carry great ambitions and achieved many successes in the world.
Each person has a story, but they all have a desire to reach out to the big sea. And no matter where they go, they all look to Vietnam to contribute, build and connect with a common goal: to bring Vietnam to the world.

Since his first trip to Singapore when he was a sophomore at the University of Technology (Vietnam National University, Hanoi), Hoang continued to win places to attend short-term programs in Japan and China.
In 2014, he graduated valedictorate with an excellent bachelor's degree in electronics and telecommunications, then received a full scholarship to study in France for a master's degree at the University of Paris-Saclay in 2015, opening his journey to France. 20 countries and regions and achieved many successes in scientific research.

While studying in Europe, Khac Hoang constantly moved between countries to attend scientific conferences and research reports. From France, after completing his master's and doctoral degrees, he moved to Sweden to continue his studies.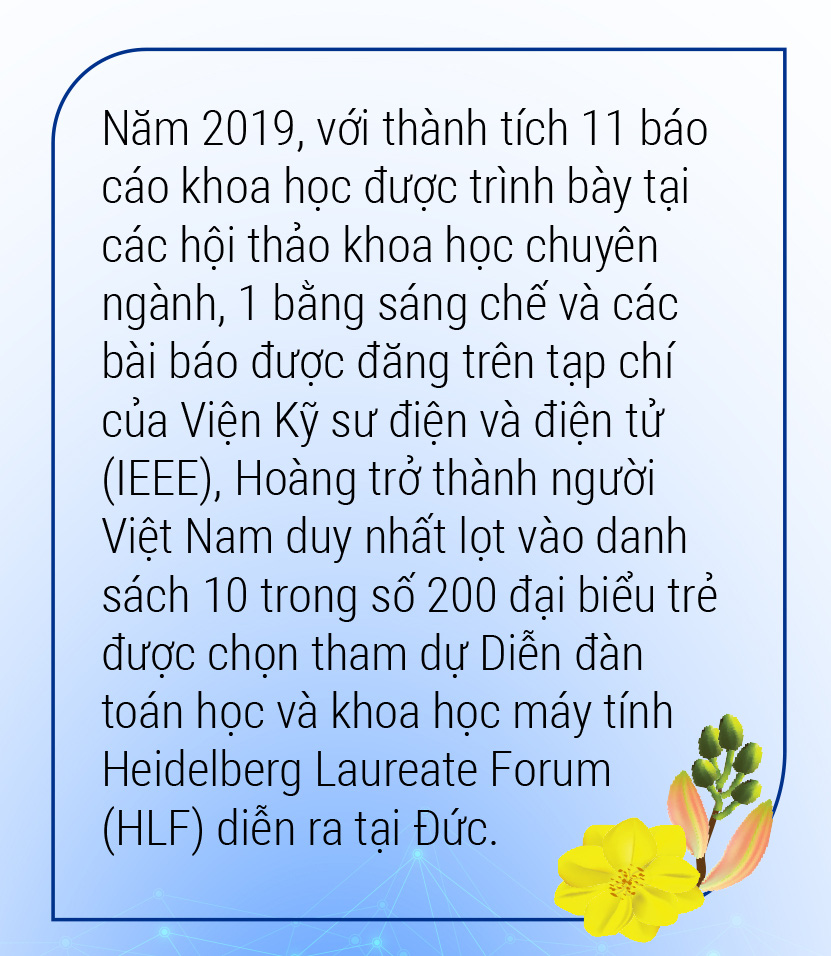 In 2021, Khac Hoang is honored to be the first Vietnamese to win the Excellent Thesis Award in the field of signal, image and vision in France.
Established in 2013, this is an annual award awarded only to an outstanding thesis presented in France in the above fields in order to promote and encourage research.
In 2022, he returned to Germany to attend HLF and this time gave a presentation on radio communication in the Internet of Things (IoT) system at the forum.
As a young scientist with Vietnamese nationality, Khac Hoang's presence is not only a piece of professional knowledge but also represents Vietnamese culture and identity.
In conversations, when the story is led appropriately, he often mentions Vietnam as an example and introduces scientific and research events in Vietnam to his colleagues. At HLF 2022, one of the costumes that Hoang brought to the event was the traditional men's ao dai.
As a researcher, he reminds himself to always work hard and live to the fullest with a passion for science.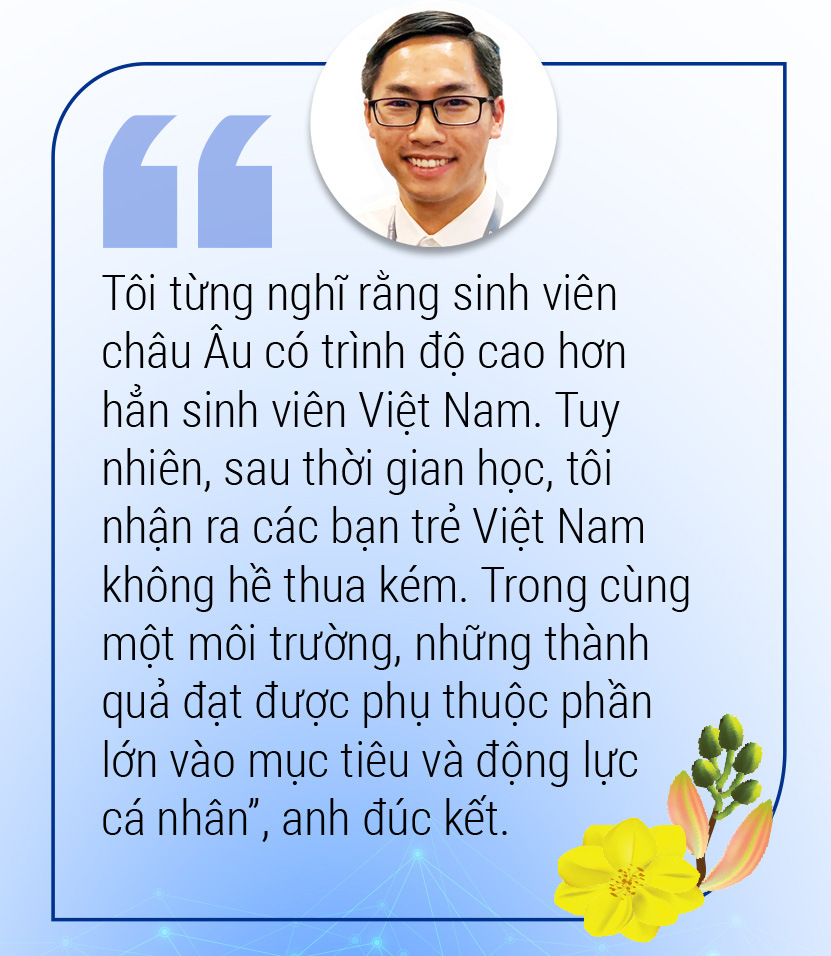 Although living and working in Europe, Mr. Hoang still maintains close connections with Vietnam and continuously contributes to the development of the field of scientific research in the country.
In 2019 and 2020, he attended the Global Vietnam Young Intellectuals Forum, expressing his desire to cooperate with research groups and universities in the country to launch digital technology products, contributing to improving the quality young human resources.
In 2021, he proposed to organize a counseling program "Preparing for the future" for students at Hiep Hoa High School No. 1 (Bac Giang province) – where he used to study.
In addition to connecting and inviting other former students of the school, currently working in many countries around the world such as the US, UK, Finland, Australia… to share, he also plays the role of coordinator and actor. fake in the program.
Hoang is also the administrator of a community of Vietnamese researchers in the telecommunications industry, creating an environment for people to exchange, exchange information and seek cooperation opportunities. Advanced in engineering and technology under the University of Technology (Vietnam National University, Hanoi), participating in the development of a project on the application of edge computing technology in agriculture: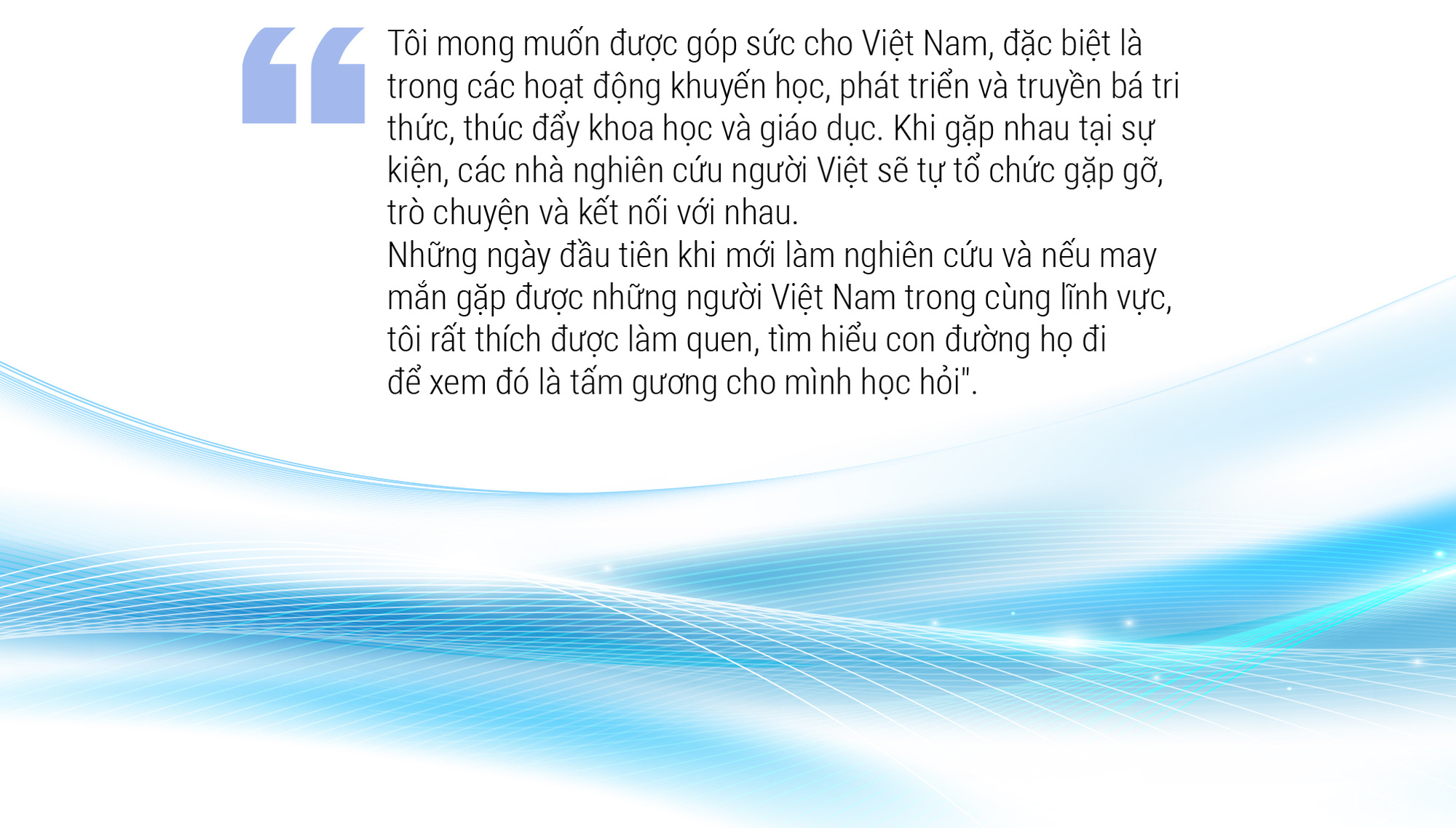 Before opening the door to the world, Mr. Hoang has had a long journey of efforts, nurturing in himself the dream of one day experiencing and learning new cultures.
He always remembers the saying of a Korean professor who came to talk to Vietnamese students: "In his talk with young Vietnamese people, the professor once said, "The world is your stage." your stage".
I am very interested in this saying, because I believe that everyone can become a global citizen, overcome geographical and thinking barriers to step out into the wider world and build values. mine".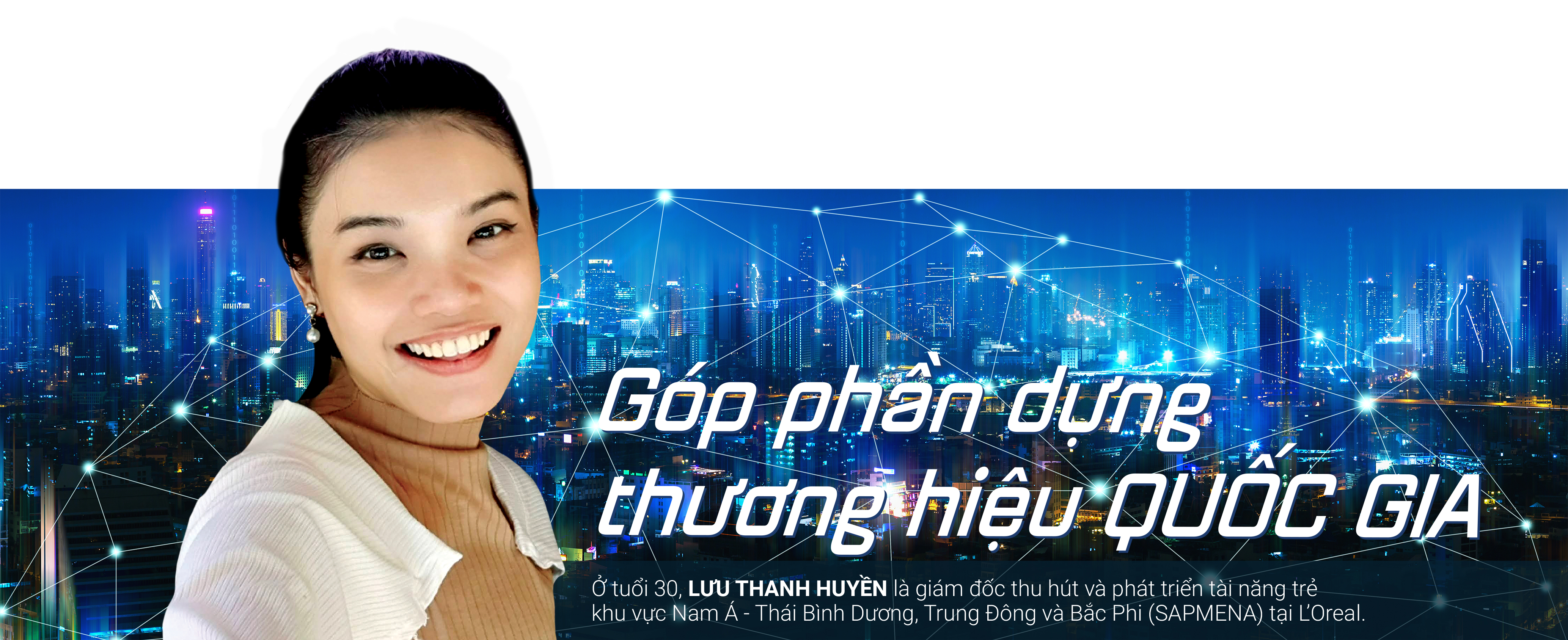 Whether a young person can go international or not depends greatly on their will and belief in their own abilities.
She is also the founder and moderator of two community projects: Vietnam Online Job Fair and Vietnam Online Career Center.
In 9 years, her constant efforts and strong enthusiasm for the young Vietnamese community have helped Huyen go from a trainee administrator to the youngest manager in both multinational corporations, establishing and managing two community projects, shortlisted for Forbes 30 Under 30 2022 in the Social Influence category, and most recently moved to Singapore to hold the role of director in HR in charge of SAPMENA region with 15 markets and 13 different time-zone.
"There are so many ways to contribute to your homeland, wherever you are. Nowadays almost all the COOs of multinational companies in the Asia region are Indians. It's also one of them. Indian ways to increase their economic value and talent brand" – Huyen said, emphasizing that every Vietnamese who succeeds in the international arena contributes to building the country's brand, thereby creating a premise for other Vietnamese businesses. It is easier for the next generation to reach out to the world, find more valuable and recognized jobs.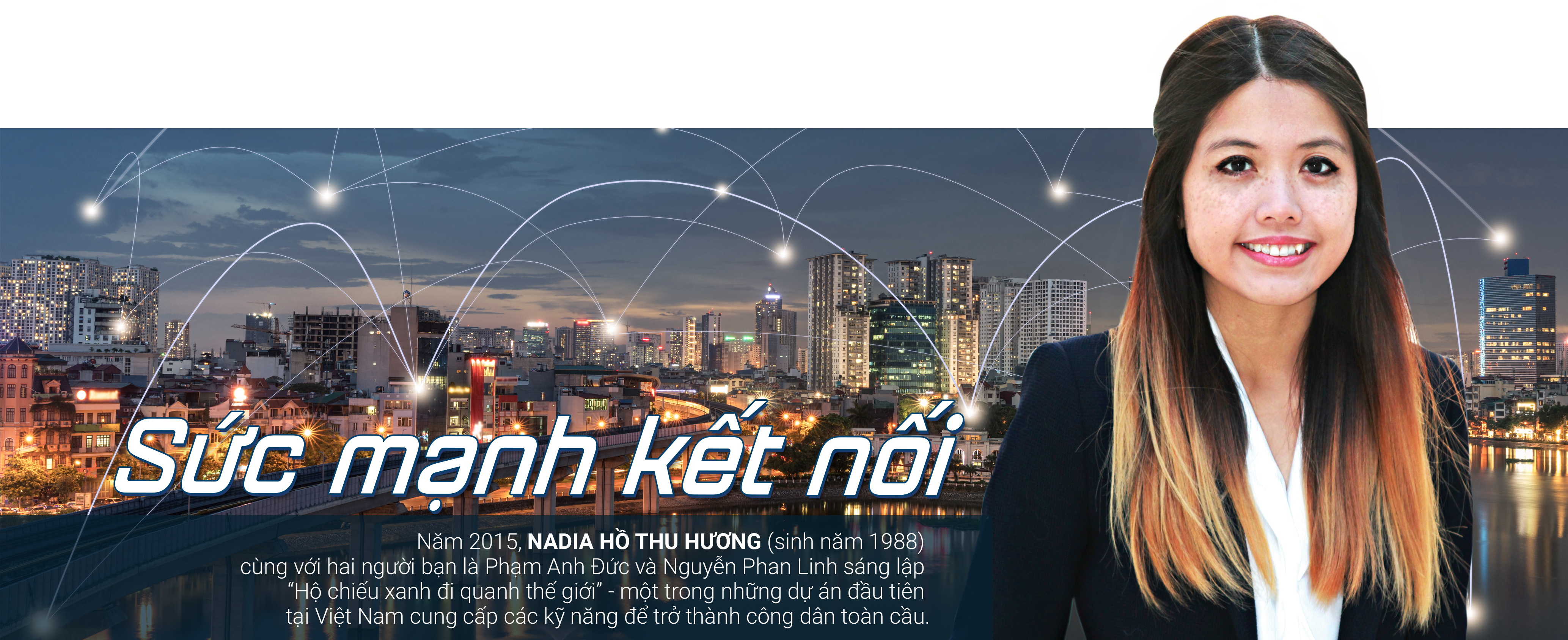 The idea came from the fact that all three founders at that time had lived in many countries and were continuing to prepare to "move".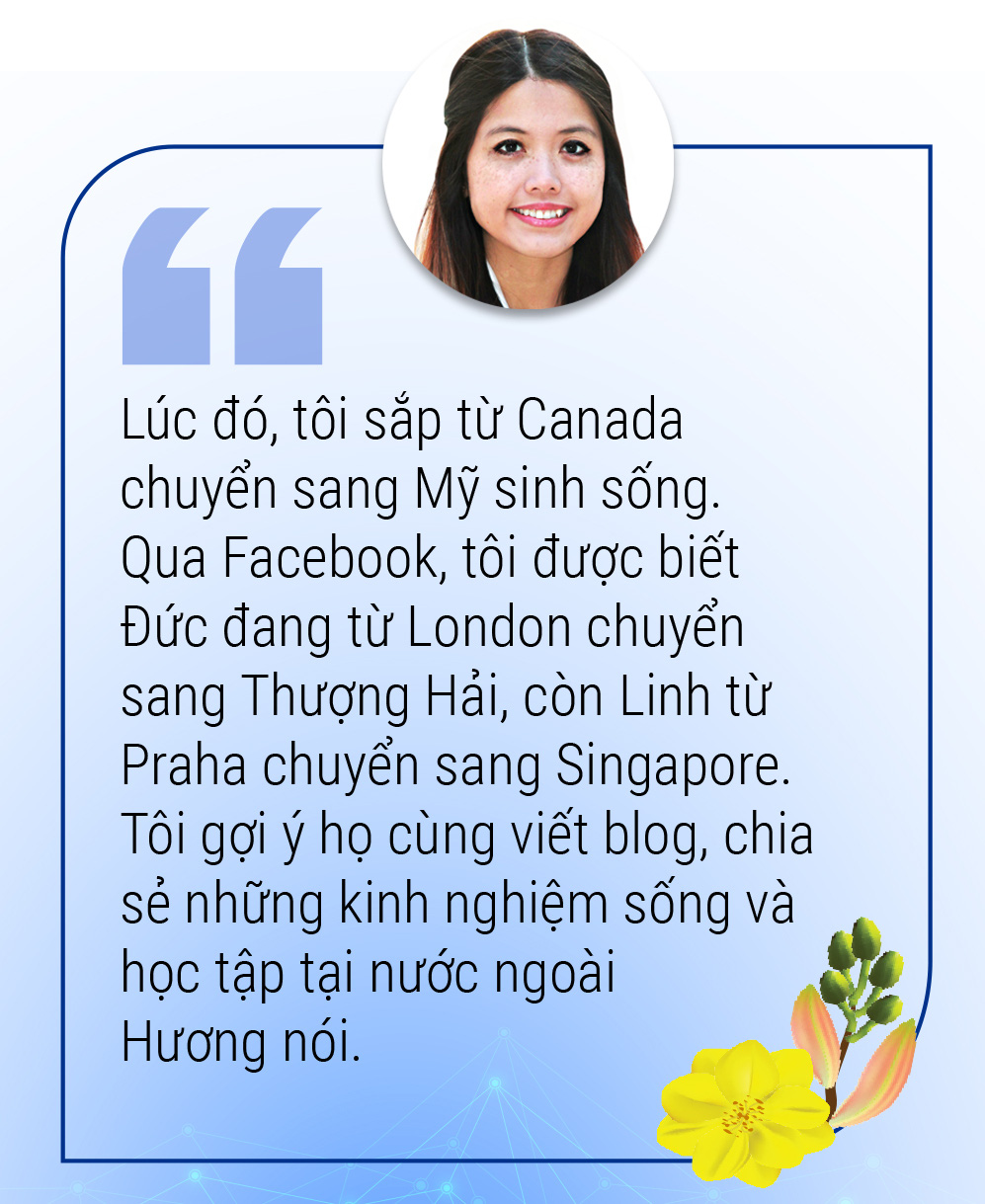 From their original plan, they published their first book Green Passport Around the World – Steps to Global Citizenship in late 2016.
With continued efforts in the journey of bringing young Vietnamese people to the world, so far, in addition to nine books revolving around the theme of global citizenship and stories about culture, language, tourism…, Thu Huong Founder and CEO of DaMon Education – an online learning platform that helps young people become global citizens with multiculturalism, multilingualism, multi-knowledge and multi-skills.
Through the project "Green passport to go around the world", Huong shares connections in Vietnam that help her always remember her homeland's language, identity and culture, especially at times when she lives in different countries. where there are not many Vietnamese.
Huong said: "Vietnamese young people have a positive energy and strive to create a good future not only for themselves but also for the country. They are all very good and help me learn a lot."
In 2018, Huong published her next book, Green Passport: The Luggage of Global Citizens – A Journey to the Great Sea. This is a project with the cooperation of about 45 authors from six continents, including 33 young people in the book implementation group.

From Vietnam to settle in the Czech Republic at the age of 9, Nadia Ho Thu Huong has traveled through 43 countries and is currently living in Silicon Valley (USA) with her Mexican husband.
With the desire to learn about other cultures, from an early age, Huong forged herself with personalities that made her ready to move through many countries, go beyond her comfort zone to quickly like herself. adapt and grow best in a new environment, don't be afraid to start from scratch.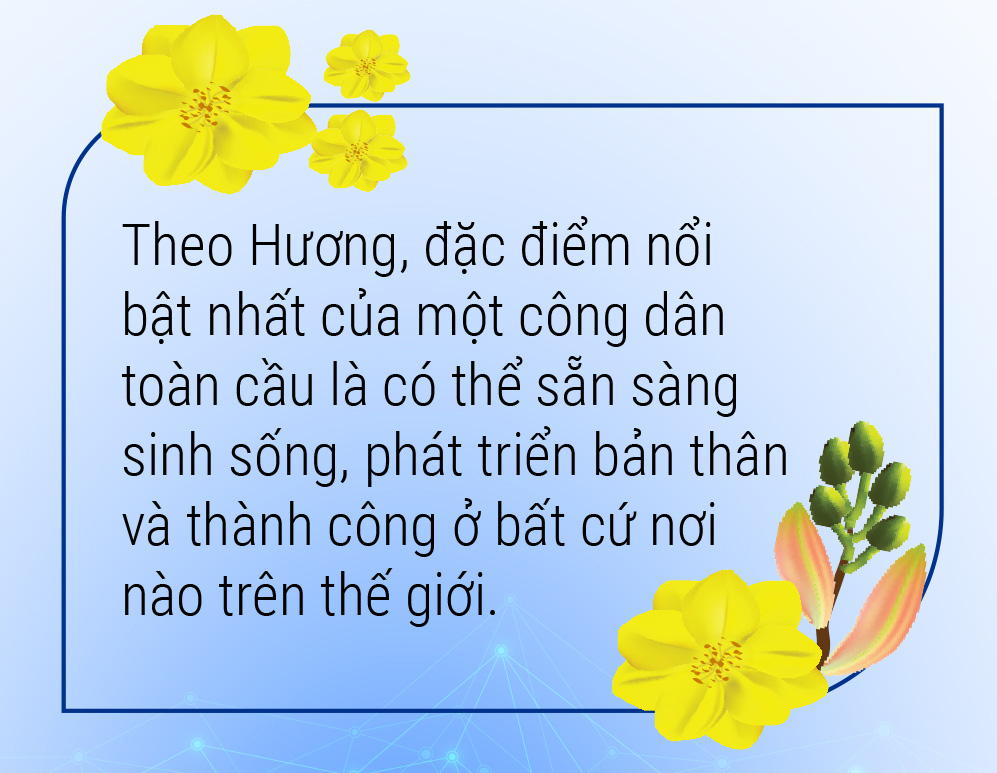 Thanks to this mindset, when she arrived in the Czech Republic and became the first Asian in school, Huong forced herself to speak Czech to easily integrate, then studied English and French.
In 2011, when she had just learned Spanish, she decided to study in Argentina to have the opportunity to practice more languages. "It was also the first time that I lived in a completely unfamiliar place and had no friends and family around," she said.
Thanks to that trip, Huong continued to find a scholarship to Canada, then had the opportunity to study and work in other countries, gradually increasing the number of countries she had visited to 43.
During her return to Vietnam in 2022, Huong plans to implement a project to help connect young people with job opportunities in the US as well as around the world.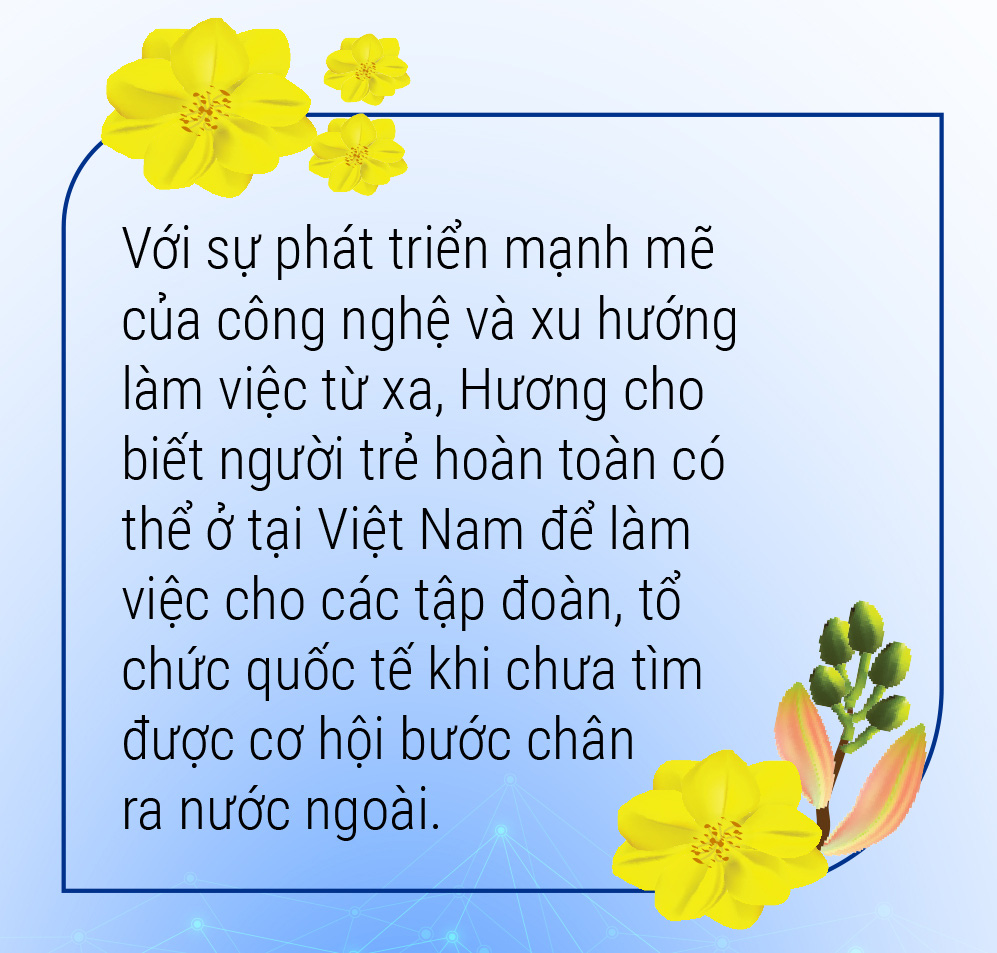 This is also a way to help the young generation improve the capacity and brand of Vietnamese people in the international arena.
"Vietnam is now at a very important stage with the strength of being a country with an open economy and a high proportion of young population. With a synergistic effect, when every young Vietnamese person tries, we will come together. create a remarkable achievement for herself and the community," she said.