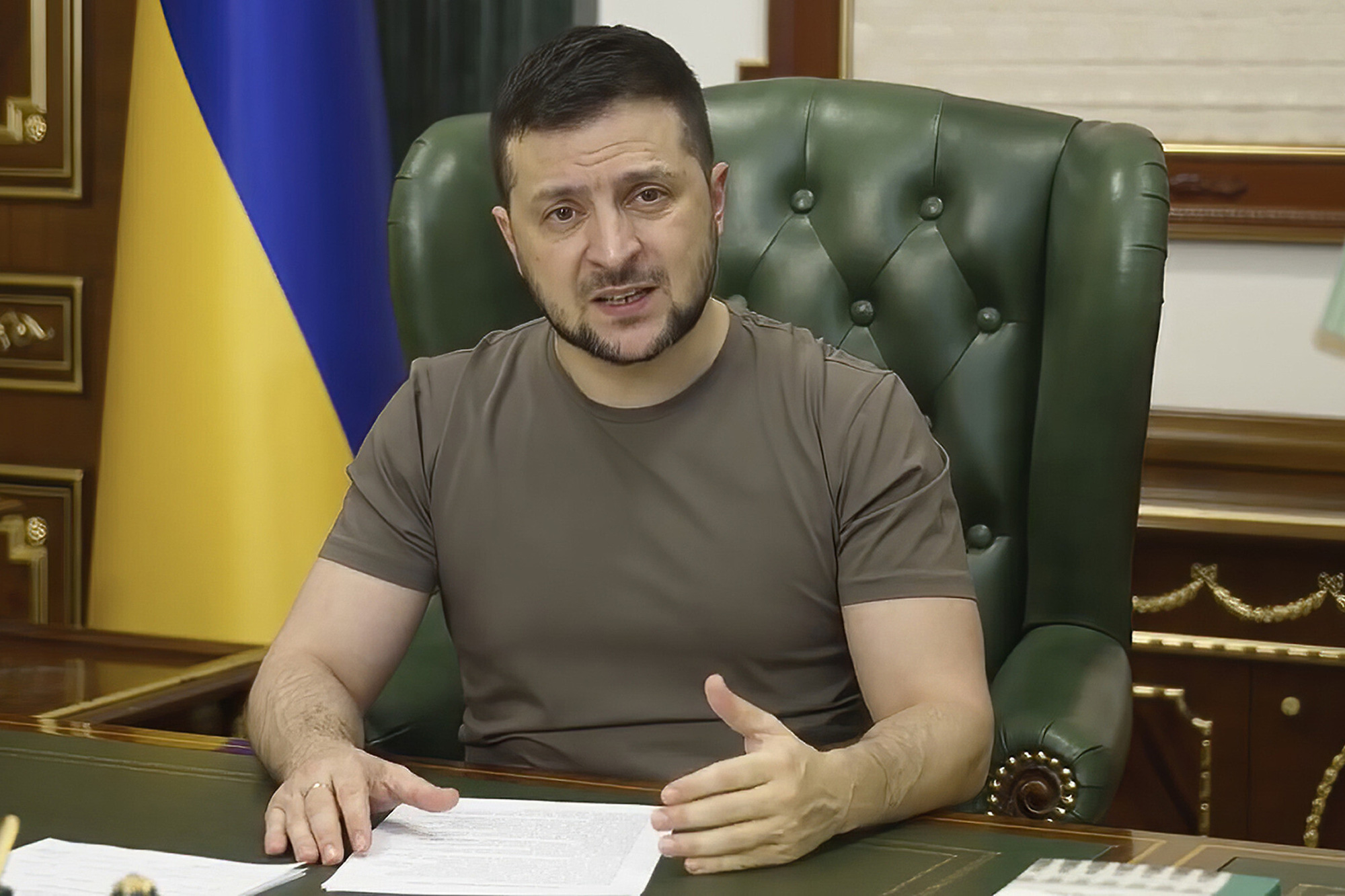 This is a hacker attack across the southwestern regions of Russia.
Television viewers in the Belgorod region, as well as in Crimea, reported that their viewing was interrupted for about a minute and replaced by Mr. Zelensky's speech, before programs resumed as scheduled.
Crimean officials blamed the incident on an attack by hackers from Ukraine's intelligence service, and this was their "naughty game".
"Faced with a dire situation on the front lines, Ukrainian special services resorted to breaking into Internet broadcasting. Online broadcasting on TV channels has been taking place as routine," media adviser to the Crimean government, Oleg Kryuthckov, told RIA Novosti news agency.
However, Belgorod authorities were not quick to place the blame and said that an investigation into the incident was underway.
According to the regional government press service, the disruption has affected satellite broadcasts. Operators had to redirect the signal from a backup satellite to erase Mr. Zelensky's remarks.
TV broadcast interruptions have occurred several times amid the ongoing hostilities between Russia and Ukraine, affecting both sides of the conflict.
One of the most notable incidents of its kind occurred in June 2022, when two Ukrainian sports channels broadcast an interview with Russian President Vladimir Putin instead of a World Cup football match.