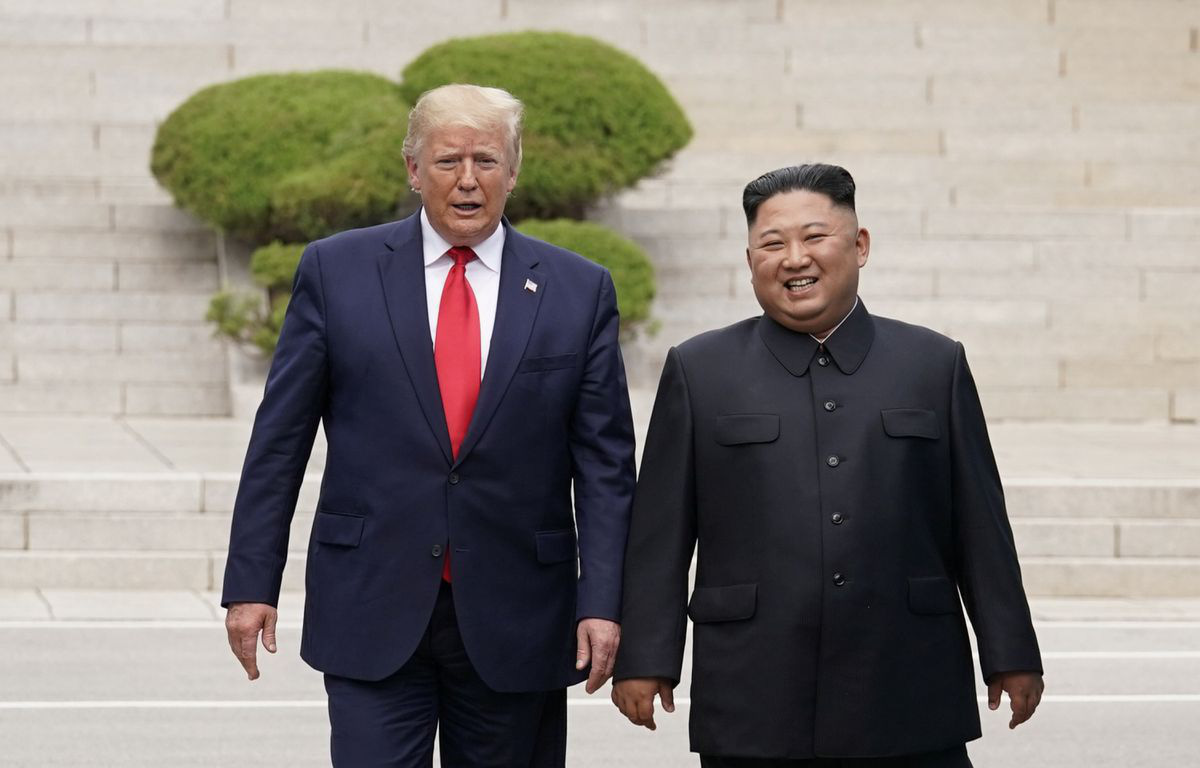 Exchanges between Trump and Kim Jong Un between 2017 and 2019 are recounted in a new book by former US secretary of state Mike Pompeo.
Trump explains to Kim about "Rocket Man"
During the initial period when Trump took office as US president, US-North Korea tensions escalated around the North Korean nuclear issue.
President Trump at that time had a verbal argument with the North Korean leader. One of the most striking details was the fact that Mr. Trump called Kim by the phrase "Little Rocket Man".
Since the subject of rockets and nuclear was central to the story of the time, the press was not too surprised by the phrase "Rocket Man".
However, in Mr. Pompeo's book above, Business Insider said it turned out that this nickname was related to … singer Elton John.
Specifically, during the meeting in Singapore (US-North Korea Summit in Singapore in 2018), Mr. Trump asked Kim if he knew Elton John, and explained the name "Rocket Man" for him. Kim comes from Elton John's 1972 hit "Rocket Man".
"Mr Trump said it was a very good song, and he wanted to take the phrase as a compliment," Pompeo wrote in his newly published memoir Never Give an Inch: Fighting for the America I Love.
In response, Mr. Kim laughed and said, "Rocket man is okay. But the word "Little" is not."
Meta reopens Trump's Facebook and Instagram accounts
Information related to Mr. Trump began to return to the press more after he announced his 2024 presidential campaign.
On January 24, Meta Company announced the early reopening of Trump's Facebook and Instagram accounts after being closed for two years. Meta (formerly Facebook) has closed Mr. Trump's account because he believes that Mr. Trump violated the terms of use during the riots at the US Capitol in 2021.
It is not clear at this time whether Trump will return to Facebook and Instagram. The 76-year-old billionaire was dissatisfied with the behavior of Meta and Twitter in the decision to "ban" him, and still uses his own social network account Truth Social.