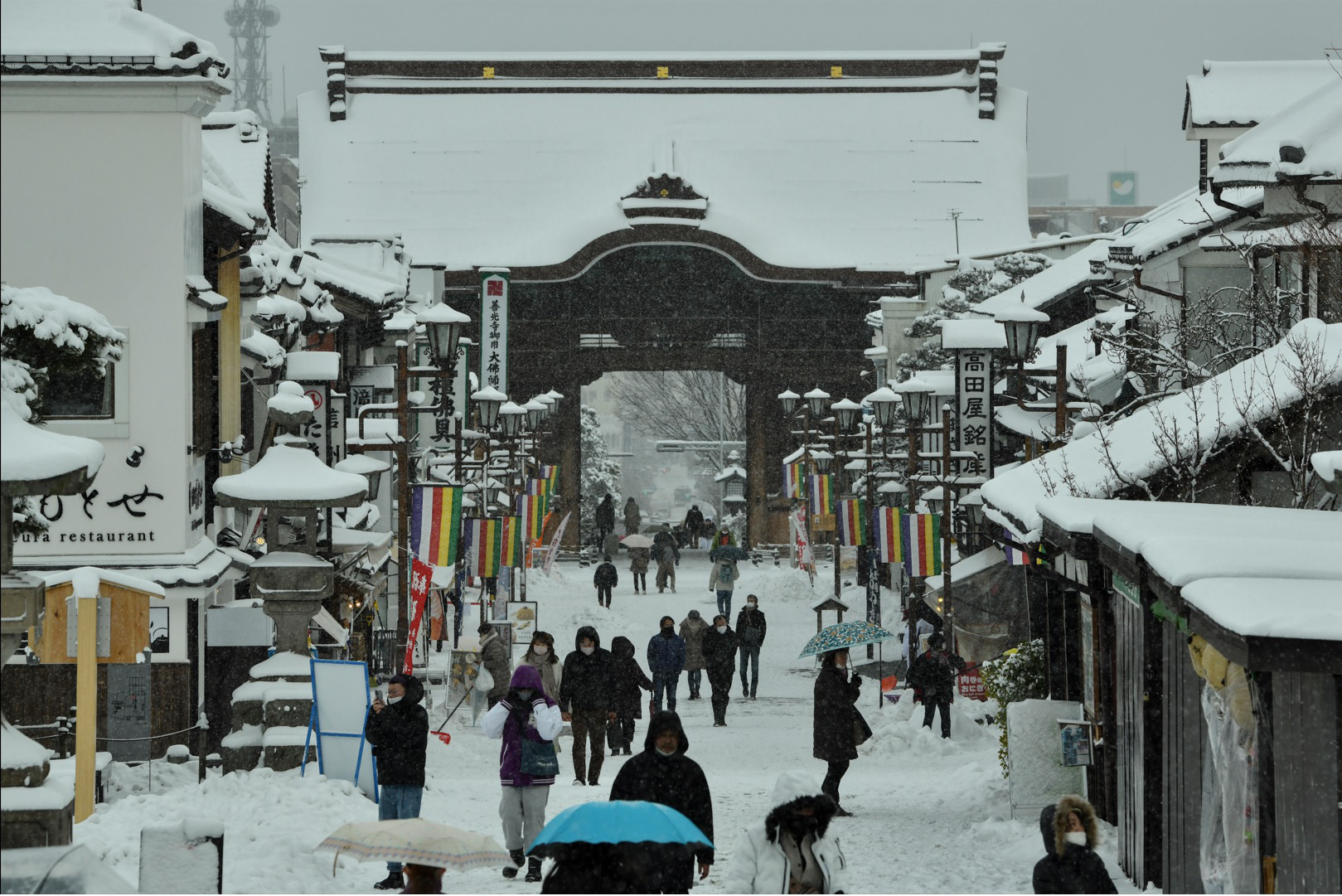 Record cold temperatures were recorded in some parts of Japan in the past two days. Snowfall was particularly heavy in the provinces facing South Korea, with the city of Maniwa in Okayama Prefecture recording a record 93cm of snow in just 24 hours.
Fearing more snowfall, even in low-lying areas on the Pacific coast, the Japan Meteorological Agency urged the public to be on the lookout for blizzards, rough seas and icy roads.
Chief Cabinet Secretary Hirokazu Matsuno said one person had died due to heavy snow. Airlines have canceled 450 flights, 490 highway branches have been blocked, and dozens of high-speed rail lines have stopped working because of the snow.
According to Reuters news agency, the heavy snowfall in Japan is related to the cold air mass that has swept many countries before.
At least 124 people died from freezing temperatures in Afghanistan earlier this week. The temperature in Mohe, China's northernmost city, dropped to a record -53 degrees Celsius on January 23.
In South Korea, the resort island of Jeju canceled nearly 500 flights to and from January 24 because of the harsh winter.