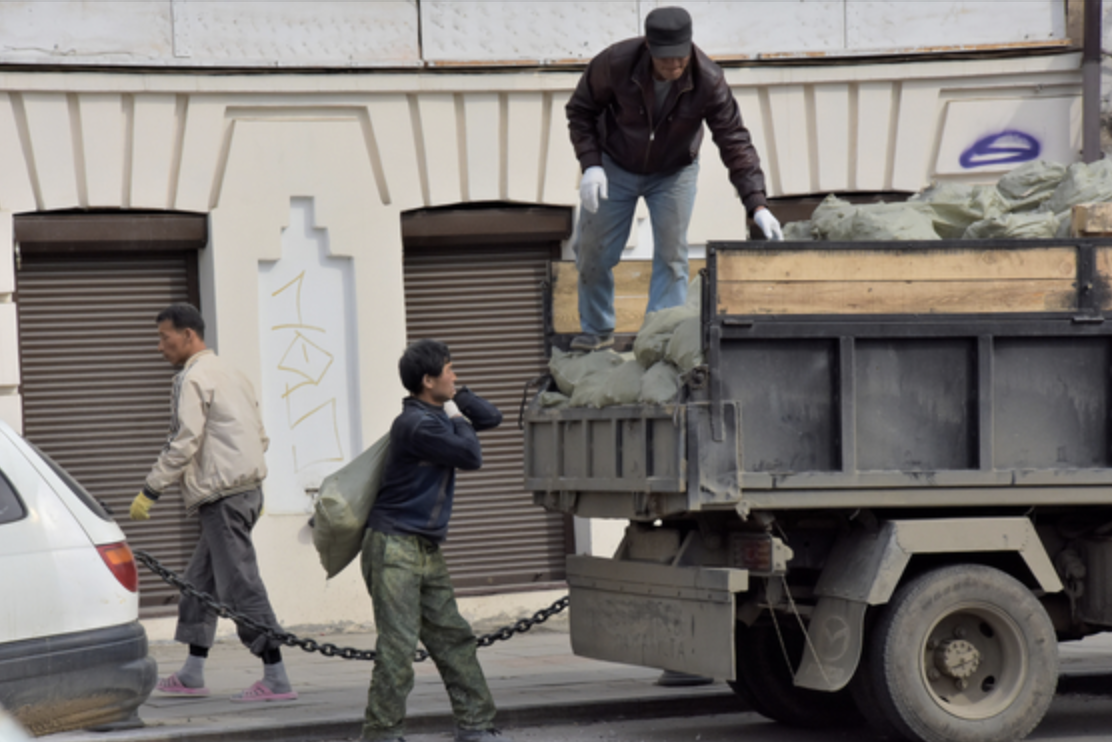 On January 25, Yonhap news agency, citing a source familiar with the matter, revealed that nine North Korean male workers between the ages of 20 and 50 arrived in South Korea in December 2022.
They were taken in at South Korea's resettlement center for North Korean defectors.
According to Yonhap, the above group of workers are North Korean workers working in Russia. But in December last year, they had to find a way to escape to South Korea because they were afraid that the war in Ukraine would affect their lives.
"The outbreak of the Russian-Ukrainian military conflict scared the North Korean workers, and they decided to go to South Korea," the source said.
According to the Yonhap source, two of them are soldiers in their 20s and the others are longtime loggers between the ages of 40 and 50. The person also added that they were not know each other because they have different social backgrounds.
Other earlier reports also suggested that North Korean workers working in Russia were trying to flee for fear they might be sent to eastern Ukraine, which is largely controlled by Russia.
The same information also appeared on the sheet JoongAng Ilbo January 26th. The newspaper cited other sources with knowledge as saying that the group of North Korean workers had to defect for fear of being sent to work on reconstruction projects in the Donbass area.
South Korea's Unification Ministry in charge of inter-Korean affairs said the government could not confirm whether North Korean workers in Russia had defected to South Korea.
"We are unable to confirm the issues related to North Korean defectors for safety reasons," a ministry official said.