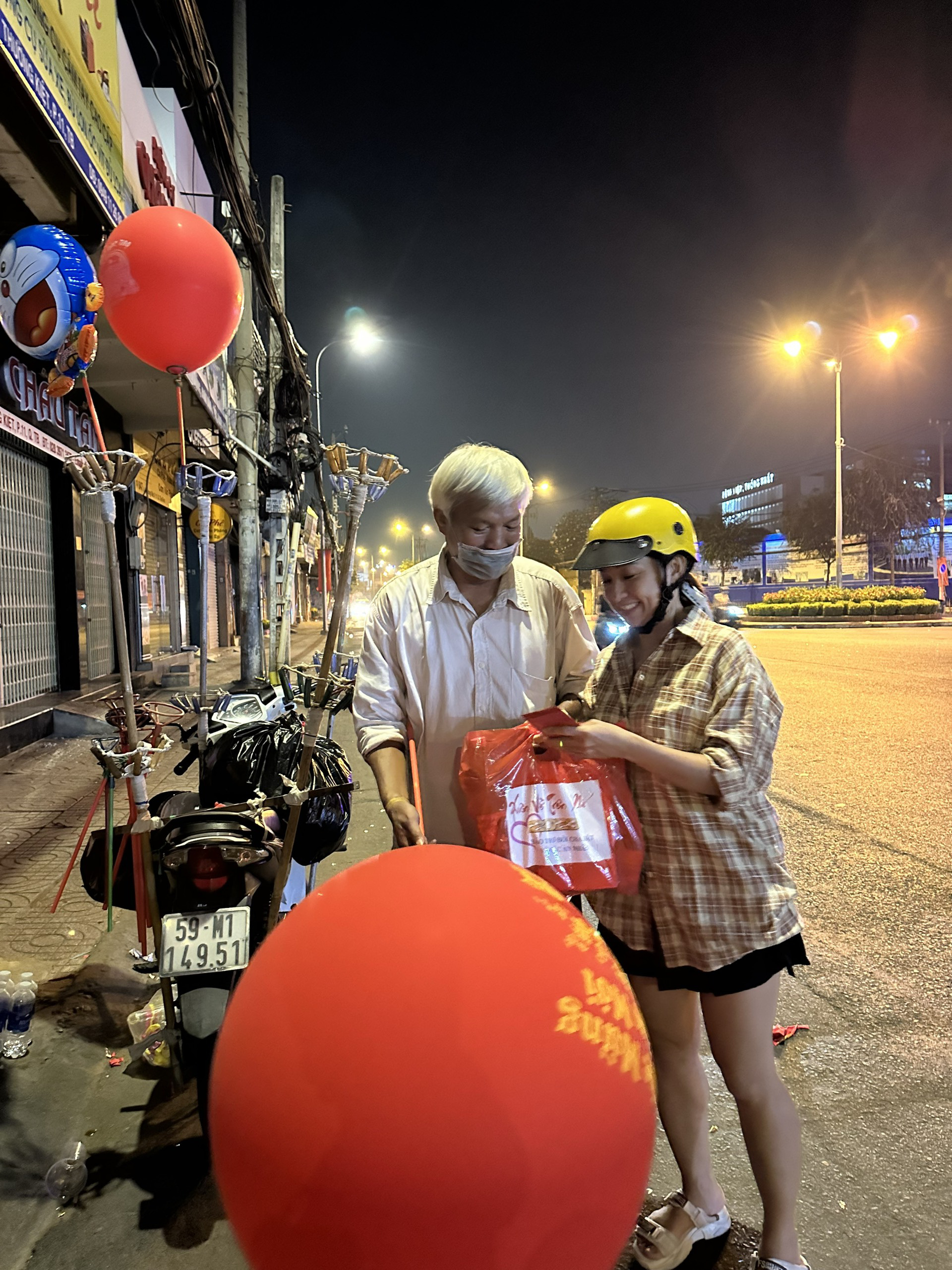 For more than 10 years, at New Year's Eve time is also the time when the members of the Charity Association of Loving Hearts (HCMC) and young people roam around to carry out the program 'Spring is on the street'.
Mr. Le Truong Thanh Tien, Chairman of the Charitable Heart Association, said: "Spring is on the street" is done with the desire to share and send loving wishes to the less fortunate, people have to make a living on the street at the time when the family gathers to welcome the new year. They were also very surprised when they received gifts and lucky money from the group."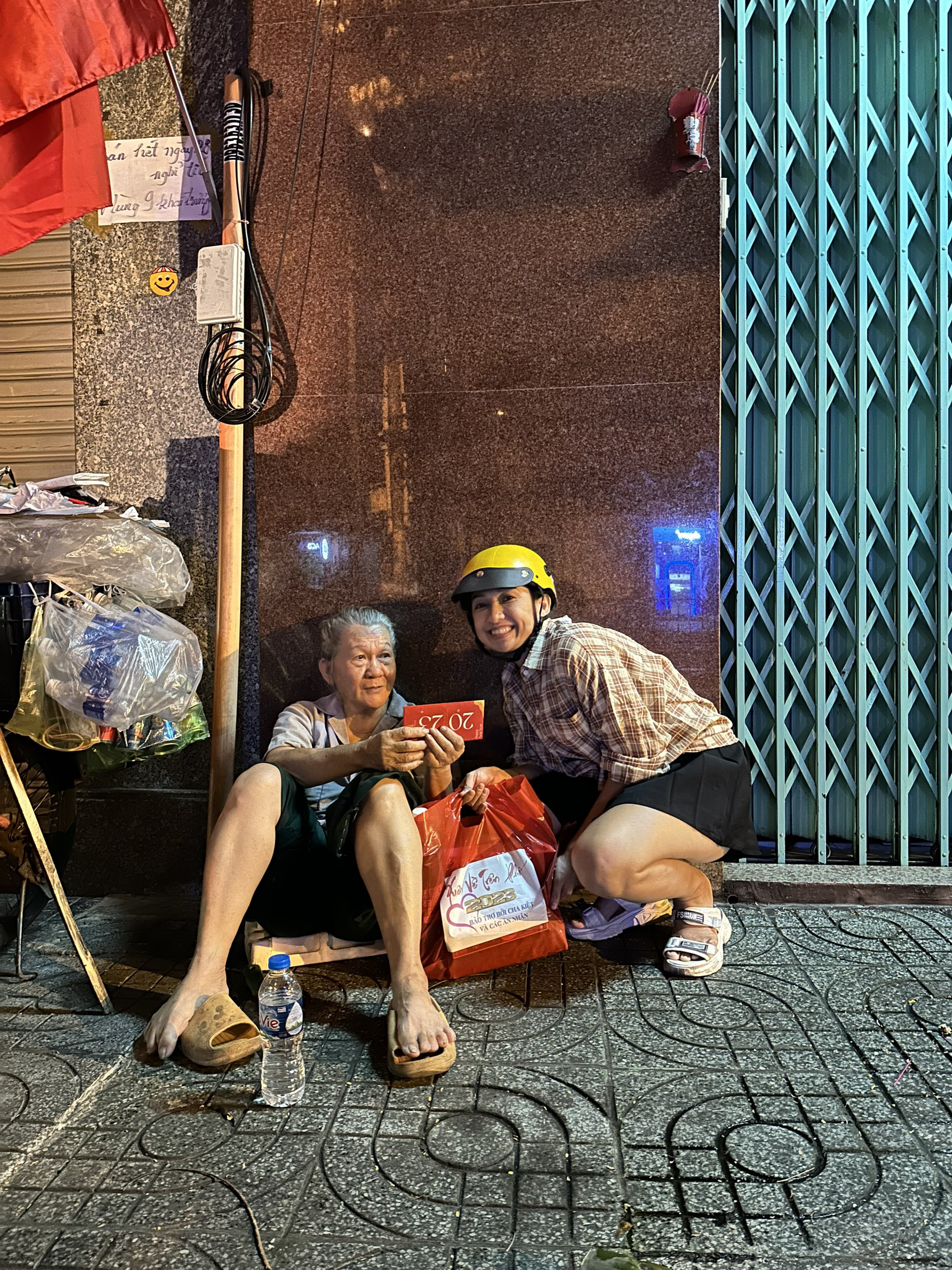 Members ride motorbikes, carrying gifts. Meet anyone who lives on the sidewalk or is working on the street like a janitor, a lottery ticket seller… you stop to give gifts, lucky money and don't forget to send wishes for health and peace.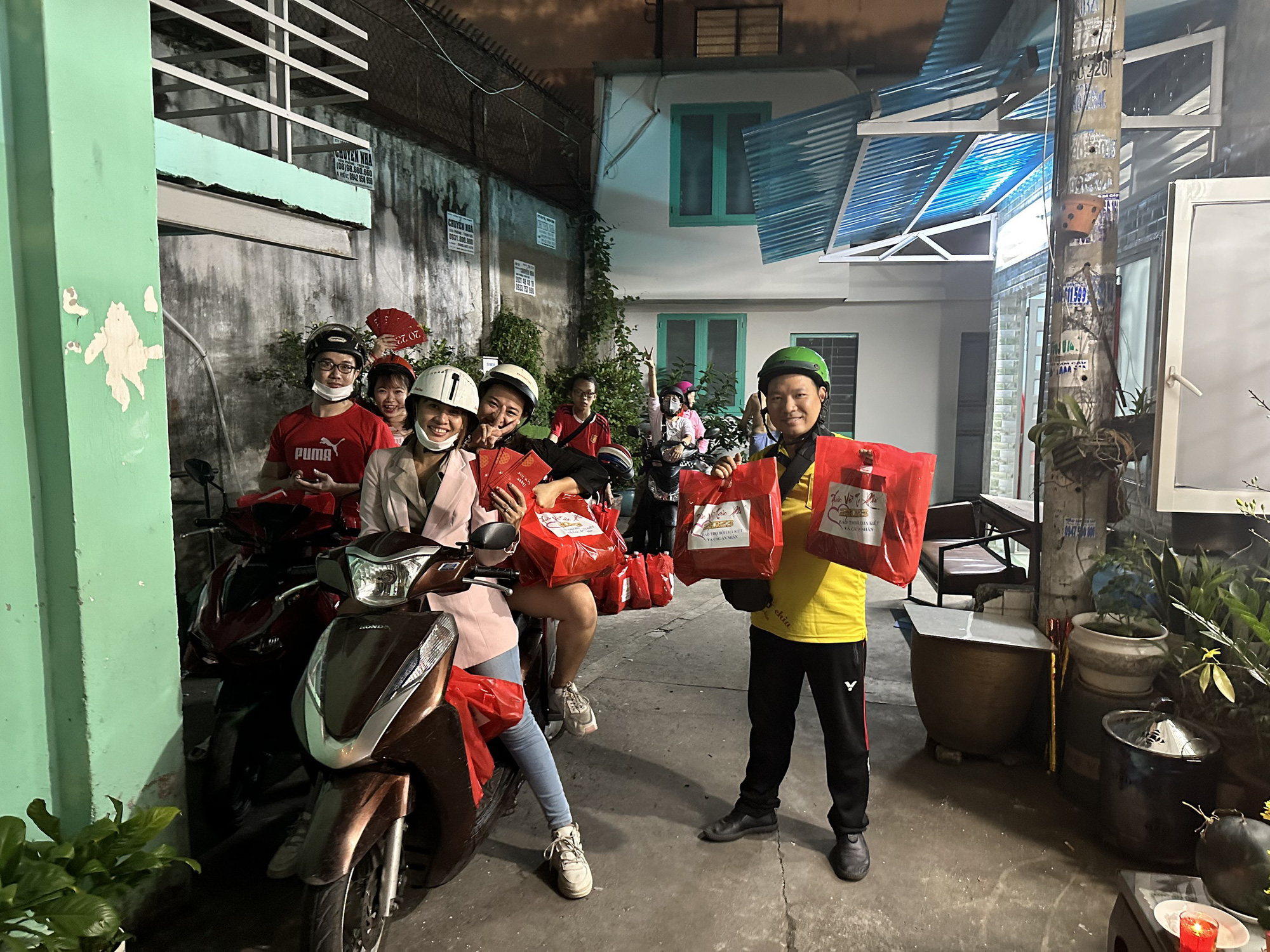 "Spring is on the street" exchanging smiles
The members of the association gathered together with the support of benefactors to prepare 200 gifts. Each set is worth about 300,000 VND including items and cash. Gift bags with Tet cakes, soft drinks, cereals, canned fish, wind oil…
"At the time of New Year's Eve, looking at the elderly having to go to collect bottles, it seems that they do not have Tet. We want to share more, but resources are limited. I hope that the disadvantaged people also have a full Tet. , luckier in the new year", Mr. Tien confided.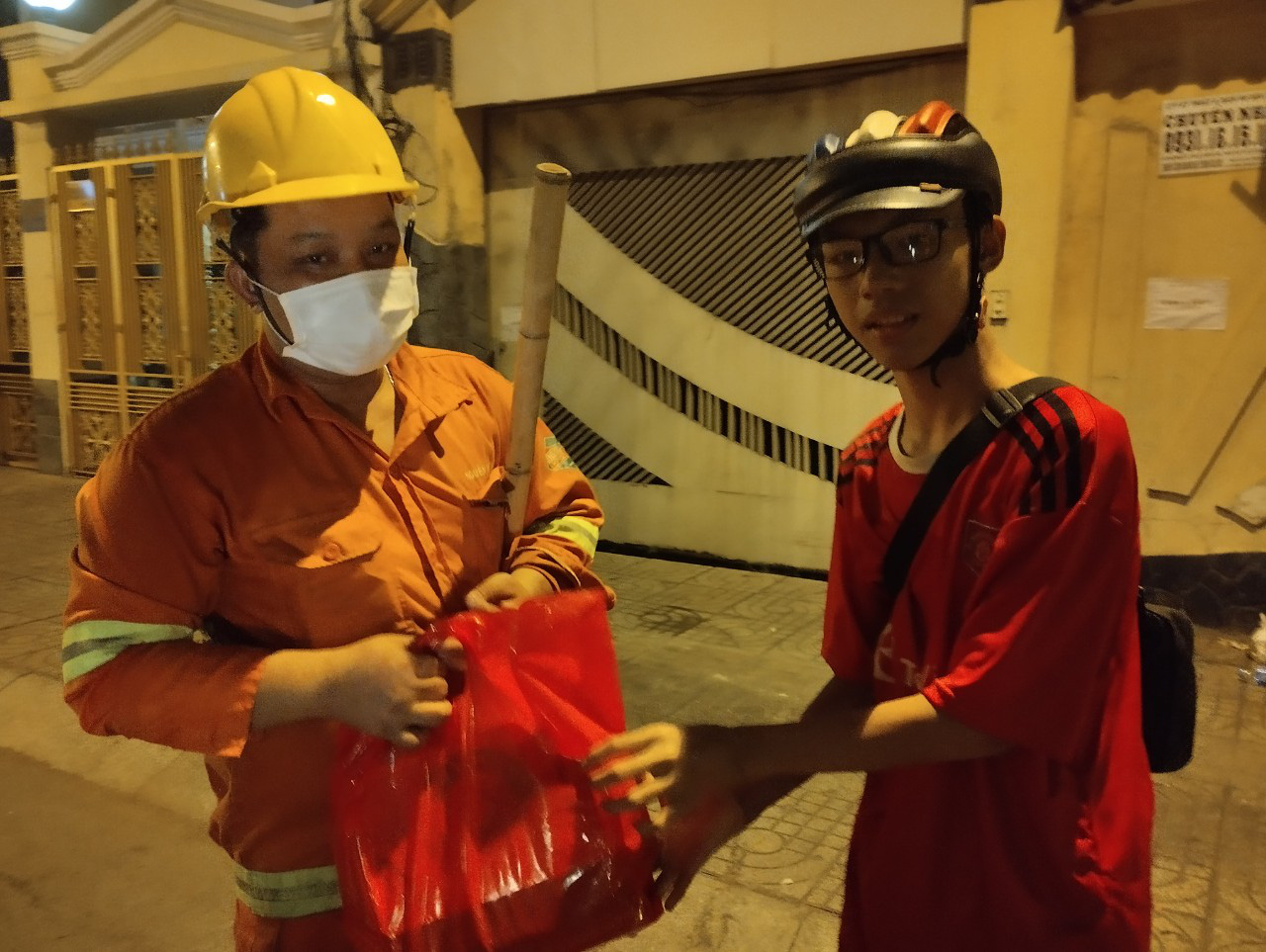 The gifts given, the whole group received smiles and thanks. After 3 am, the whole group gave all the gifts and lucky money to the right situations that needed to be shared and encouraged. They returned home with joy with "Spring on the street".