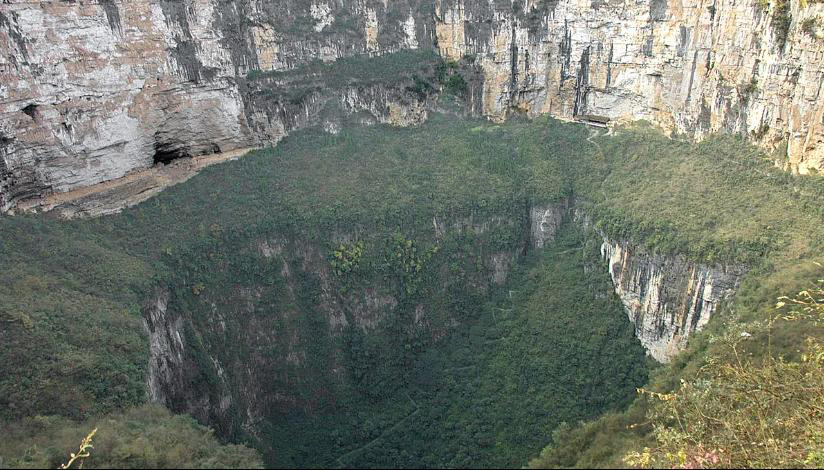 Xiaozhai Paradise Hole is a sinkhole with a diameter of about 537m and a depth of about 511 to 662m.
First discovered by experts in 1994, this world's deepest sinkhole is located in Fengjie County (Fengjie), Chongqing City, China.
During heavy rains, one can sometimes see a waterfall cascading down the steep walls of the pit.
Difeng Cave, where the sinkhole is located, was formed from a fast-flowing underground river. This river can now be seen at the bottom depth of the pit. The river water is transparent, flowing through the cave system inside.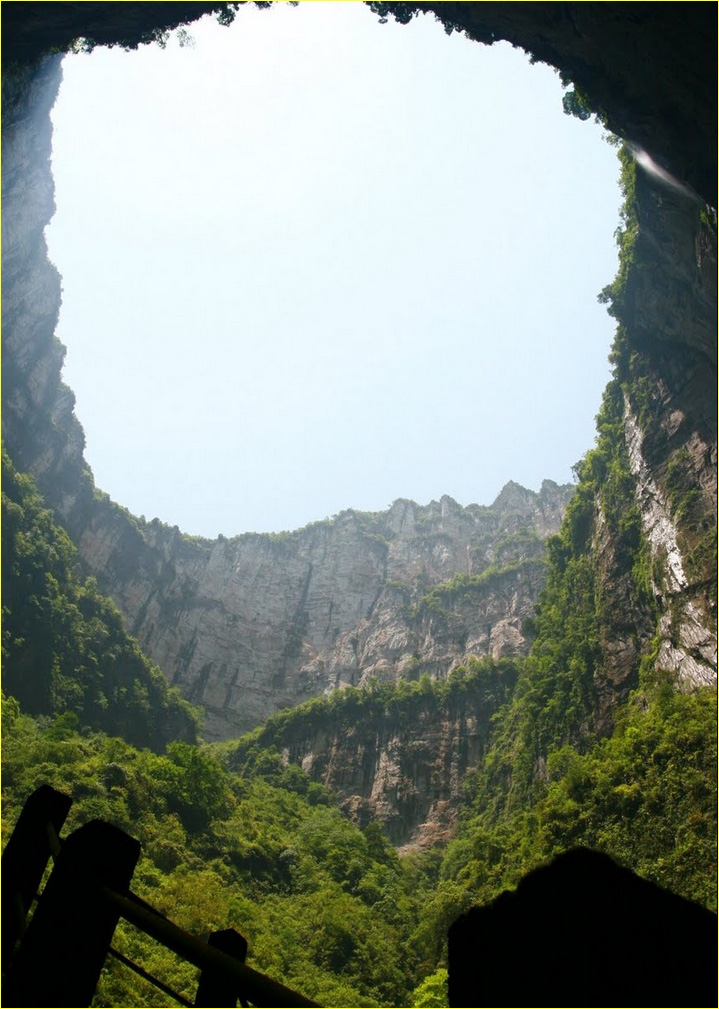 The river runs for about 8.5km from the underground Tianjing fissure, before flowing to the vertical cliffs of the Migong River. Here, the underground water system forms a 46m high waterfall.
There are 1,285 species of plants living in the depths of the Xiaozhai sinkhole, creating its own rich, unique and rare ecosystem. Among them is Ginkgo biloba – a rare species of tree, clouded leopard…
The hole of paradise is located in a large limestone mountain area. Experts found Triassic limestone in this sinkhole. They are very thick blocks of pure limestone, gradually formed over the past 128,000 years.
China is home to many sinkholes, commonly known as "tiankeng". The word tiankeng means "heavenly hole" or "heavenly hole" in Chinese, and refers to a very specific group of geological structures.
To be a tiankeng, the sinkhole must be at least 100m deep and wide, with a river flowing through the bottom.
All Tiankeng is composed of carbonate rock, with the exception of two Venezuelan structures that are composed of sandstone. They are formed through limestone formation.
Of the 75 known sinkholes of this type in the world, the largest 50 are found in China. Thus the Chinese term "heavenly pit" became the common name for such structures.