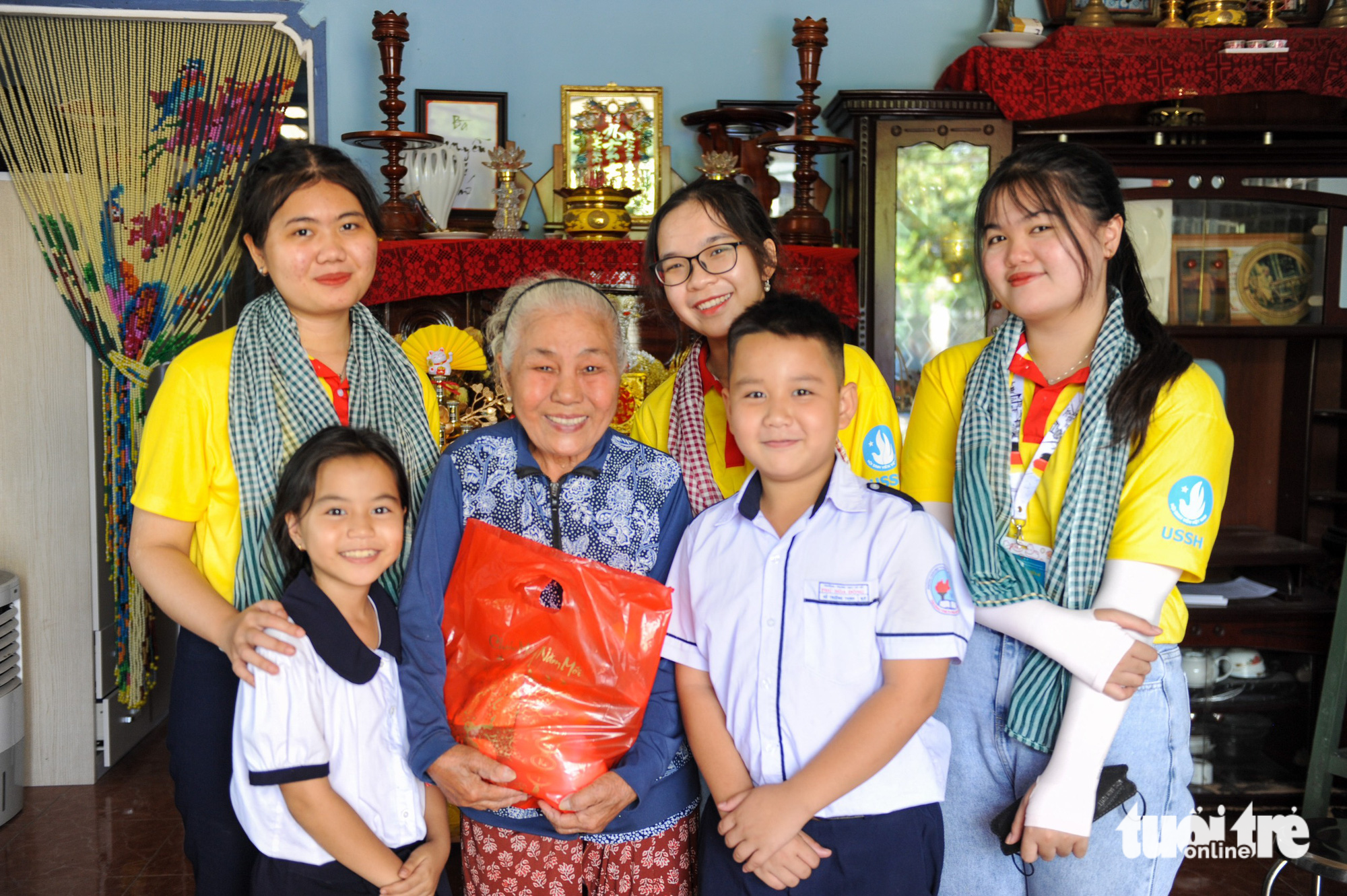 "Volunteer Spring" was organized by the Youth Union of the University of Social Sciences and Humanities in collaboration with the Ho Chi Minh City Youth Union.
30 teams have returned to 14 southern provinces to participate in volunteer activities and give gifts on the occasion of the Lunar New Year 2023.
Many rich activities create connections for students to experience and support people to have a warm and loving Tet such as building children's playgrounds, visiting and giving gifts to poor households, heroic Vietnamese mothers, award scholarships to students.
In addition, you also support people in cleaning and cooking Tet cakes.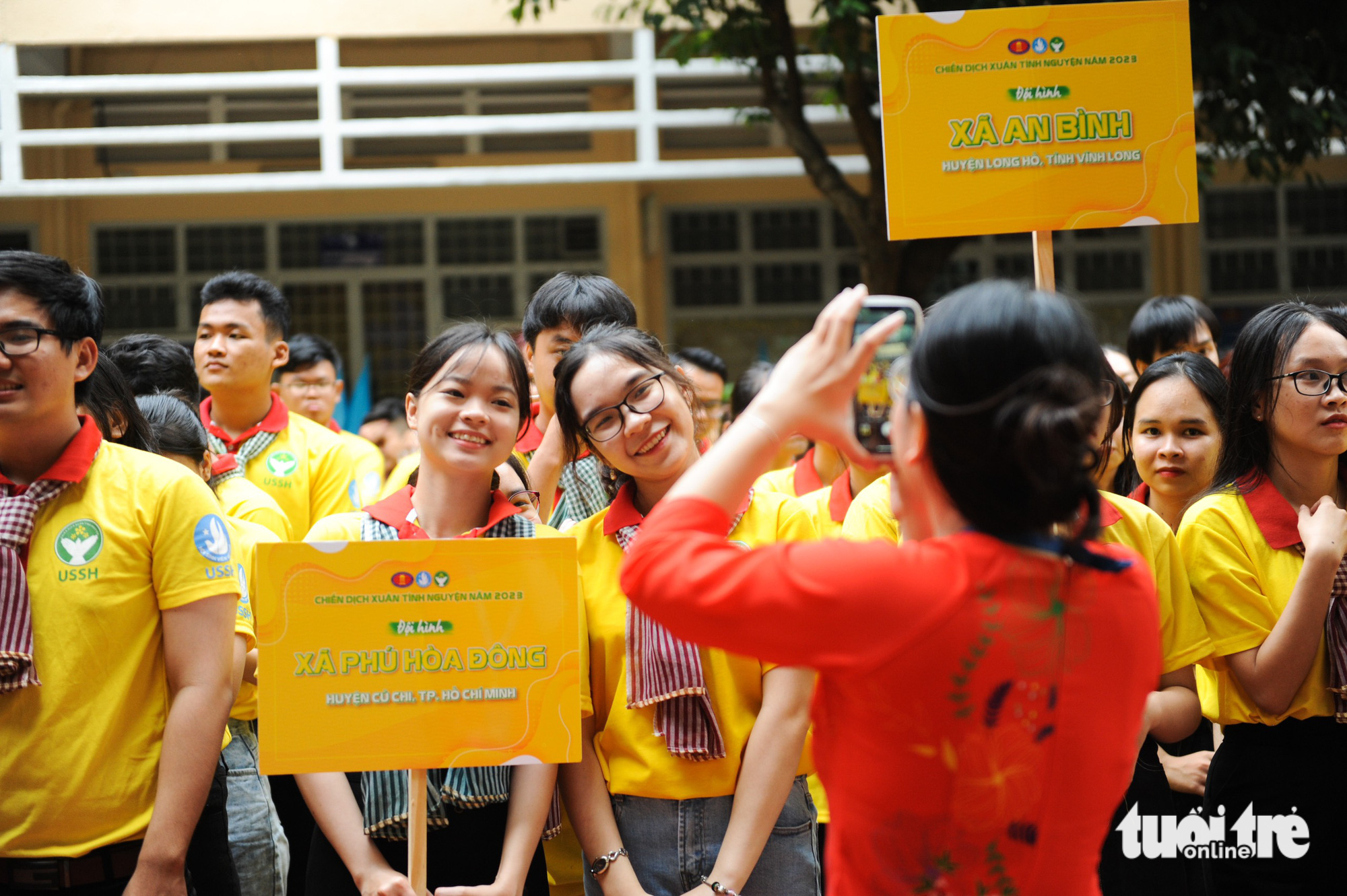 "Spring days volunteering in Phu Hoa Dong commune, Cu Chi district, Ho Chi Minh City is an interesting experience, with friends, they commit themselves without fear of difficulties in constructing a playground for youth from waste materials. activities to help people clean up trash, decorate…
After the volunteer trip in the days close to Tet, the innocent laughter of the children and the warmth of the uncles and aunts remained forever," Nguyen Le Duy Tan shared.
Mrs. Nam (81 years old, in Phu Hoa Dong commune, Cu Chi district, Ho Chi Minh City) messaged: "Seeing the children come to help children, help relatives, create clean and beautiful roads to bring a warm Tet atmosphere and The people here are very happy, especially the children who lack a playground. Remember to come here every year to celebrate Tet with your relatives."