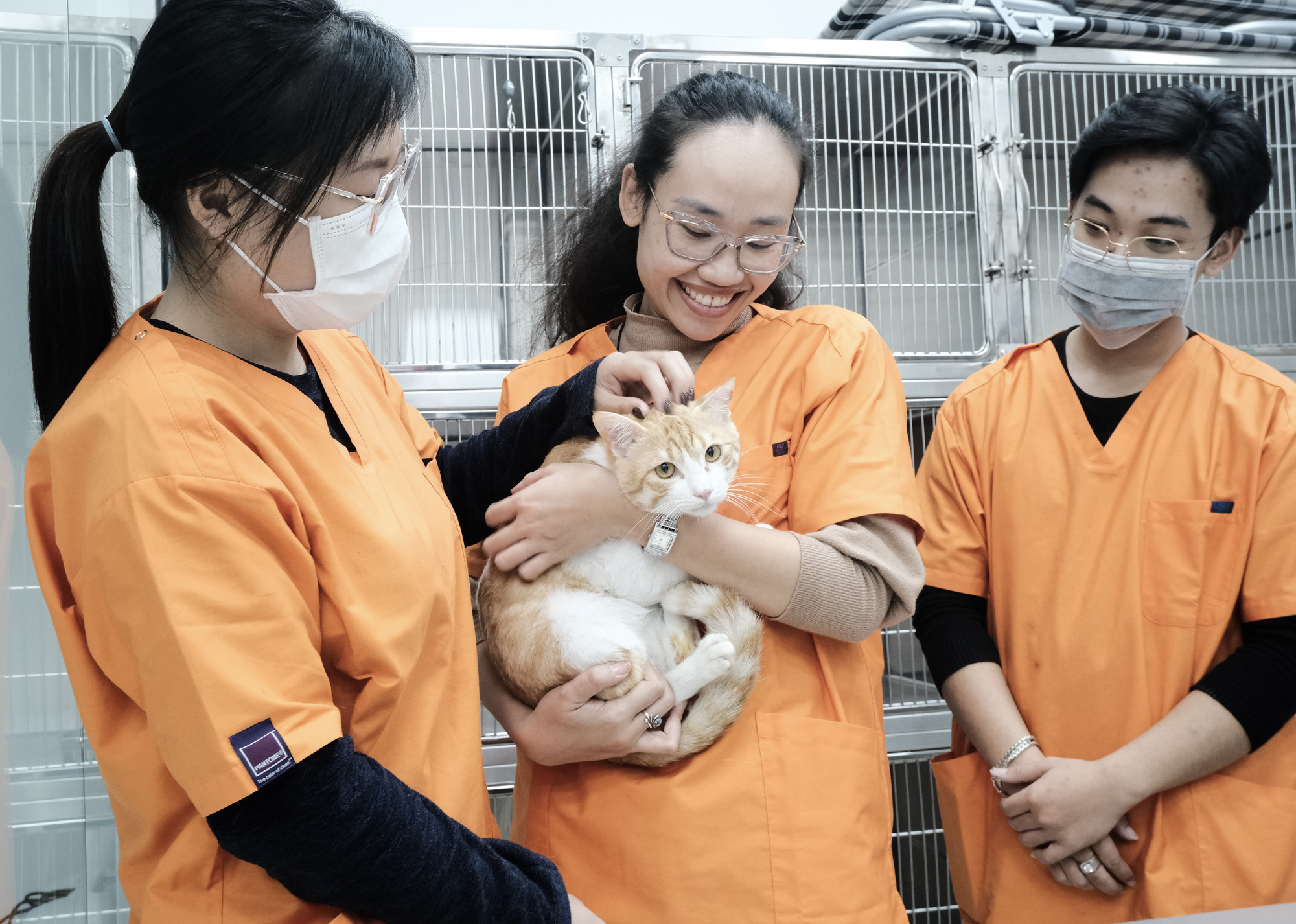 On the days leading up to the 2023 Lunar New Year, students majoring in veterinary medicine at the Vietnam Agricultural Academy (Hanoi) choose to go to pet clinics to take care of cats.
Take care of a special cat friend
In the melodious music, the scent spreads throughout the veterinary clinic of Gaia Hospital, student Dinh Thu Huyen (Vietnam Agricultural Academy) is caressing the cats sent by guests.
Huyen loves the learning environment at this clinic, because here the cats are both taken care of their health and comfortable to enjoy an independent environment, separate from the dogs, avoiding the noisy barking. .
There is an injured cat that needs special care from the staff, needs human caressing and cuddling hands.
Huyen passionately caressed the soft fur, and was "conquered" in front of her smart and gentle friend.
"Perhaps the cats have given me a special love" – ​​Huyen confided.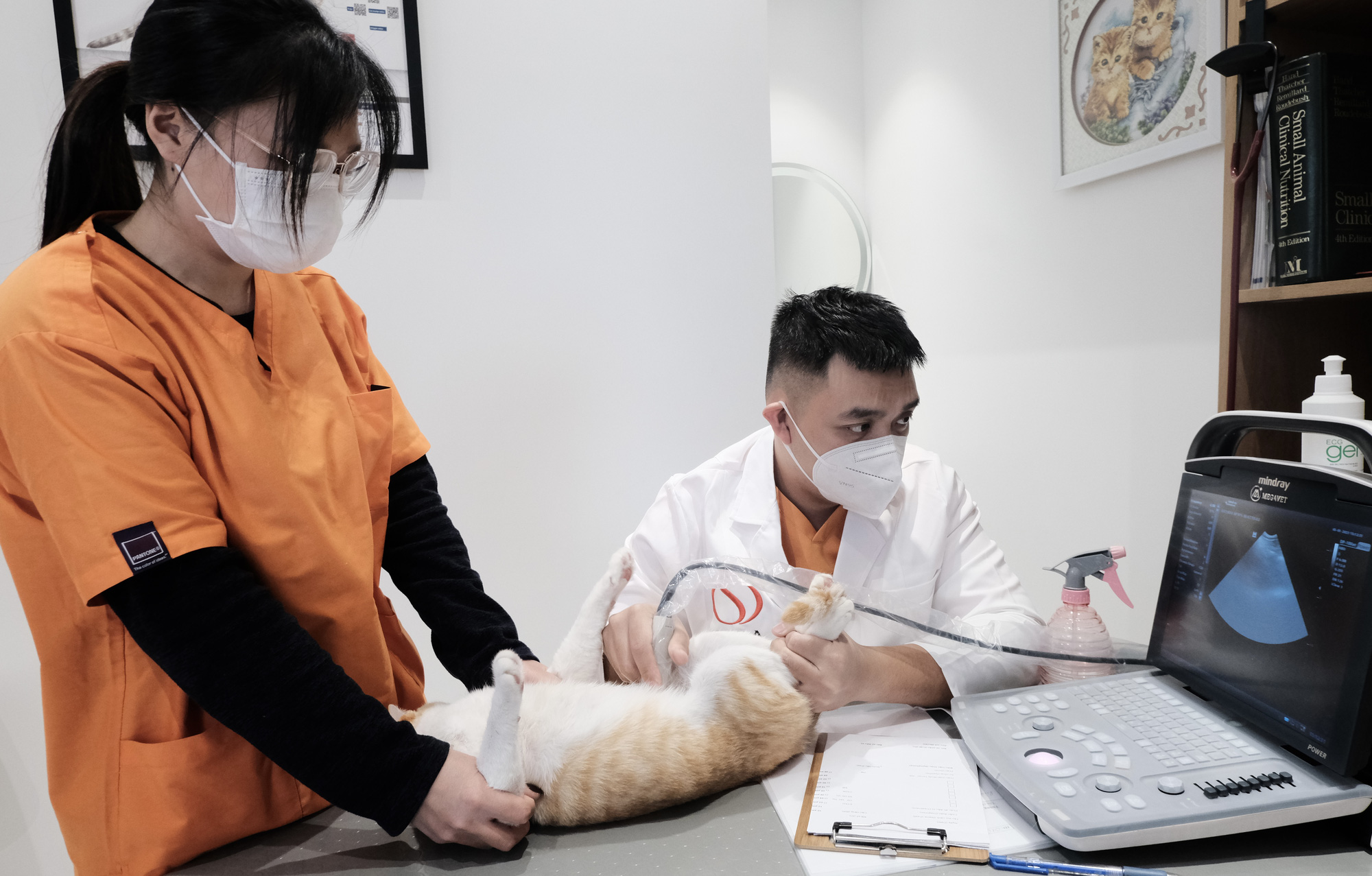 Coming from a special love for cats, student Do Long Dai (23 years old) also chose to stick with veterinary medicine.
Dai used to have a cat with him for seven years, but he unfortunately died of a cold.
"From regretting about the cat that day made me more determined to study and practice more to help more cats in the future" – Dai asserted.
Inspired by teachers, many generations of veterinary students of the Vietnam Academy of Agriculture have followed, together building a safer and more modern environment for cats.
On graduation day, Ms. Tran Le Thu Hang used to work at a veterinary clinic, then took a break to choose her own path, doing many different jobs.
"It was my love for cats that prompted me to return to work. What we want is to create a separate space for cats, so that you can be better cared for and loved more." – Ms. Hang confided.
Create a safe environment for cats
Veterinarian Tran Le Thu Hang shared that the number of cats being brought to clinics is increasing.
Faced with that actual demand, it is required that clinics have to standardize their staff, modern equipment and scientific medical care and treatment processes.
Doctor Hang said that cats are very prone to stress. Sometimes simply moving furniture in the house or buying a new item can easily affect them.
"Separating and creating a separate environment between dogs and cats has somewhat reduced stress for cats, creating a more comfortable and safe environment" – she shared.
However, taking care of cats faces many difficulties. Depending on the cat's reaction, the staff adds protective equipment such as specialized gloves, mastering the skills of hugging and massaging cats to make the babies more comfortable.
Veterinarian Tran Hoang Viet (Gaia Veterinary Hospital) said that when sick, cats often do not show as clearly as dogs, often appear taciturn, in many cases cats have serious illnesses before being adopted by their owners. taken to the clinic.
In order to properly catch the disease, cats need to have an initial clinical examination to detect abnormal signs on the body.
Anh Viet said that the more cases he encounters and treats, especially the difficult ones, the better the doctor can improve his professional knowledge and detect the cat's disease early.
In the process of working, must regularly refer to knowledge from books, newspapers, researches of scientists and clinics to draw and learn more experiences. Thanks to that, you can take care of your feline friends in the best way.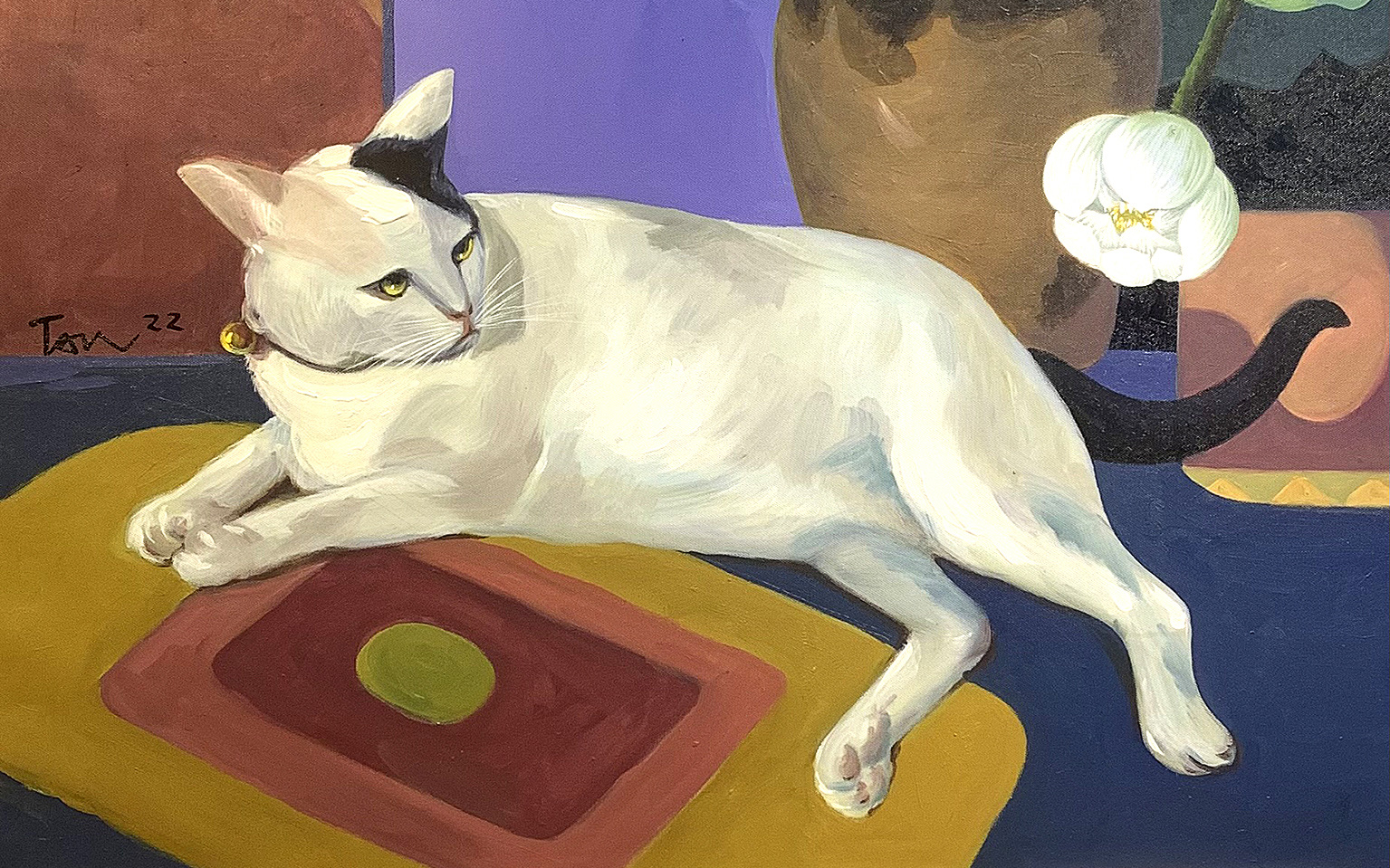 2,023 shades of cats