In a recent personal Facebook post, Dr. Yong said more than 70% of Thailand's population (more than 50 million people) has contracted COVID-19, while at least 80% of the Thai population has been vaccinated. 2 or more doses of COVID-19 vaccine. As a result, about 80% of Thailand's population has developed "hybrid" immunity, a term that refers to an enhanced immune response to infectious disease when vaccinated.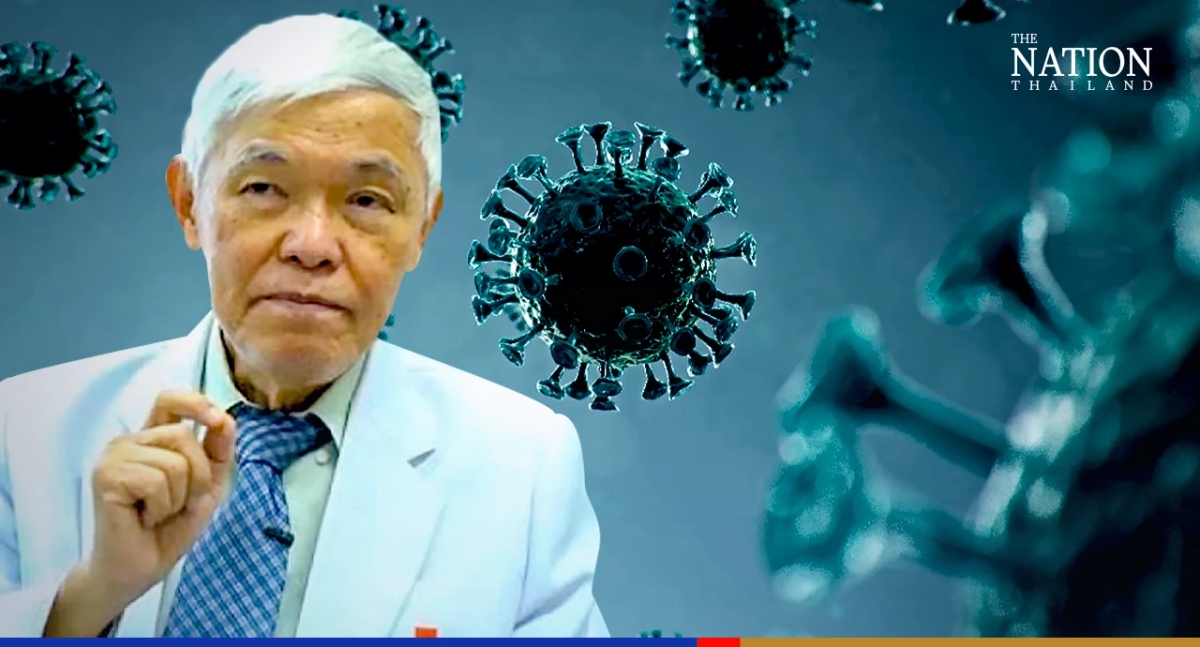 Virologist Yong Poovorawan. (Photo: The Nation)
According to Thailand's leading virologist, developing "hybrid" immunity can better fight variants of the SARS-CoV-2 virus than just being vaccinated or infected before. This has been demonstrated by recent data on low rates of severe COVID-19 infections and deaths, including new variant infections such as XBB.1.5.
Globally, the death rate from COVID-19 has fallen from 3-5% at the start of the pandemic to less than 1% today. Meanwhile, in Thailand, the mortality rate has dropped from 1% to less than 0.1%. Dr. Yong said that for healthy people, the current infection with COVID-19 is no different from catching a seasonal flu virus.
Previously, Dr. Yong has made many assessments and forecasts about the COVID-19 epidemic. At the end of December 2022, he stated that the SARS-CoV-2 virus is similar to the respiratory syncytial virus (RSV), according to which a person can re-infected with COVID-19 many times. Herd immunity cannot stop the spread of the virus, but strengthening immunity through vaccination will help reduce severe disease symptoms as well as mortality rates.