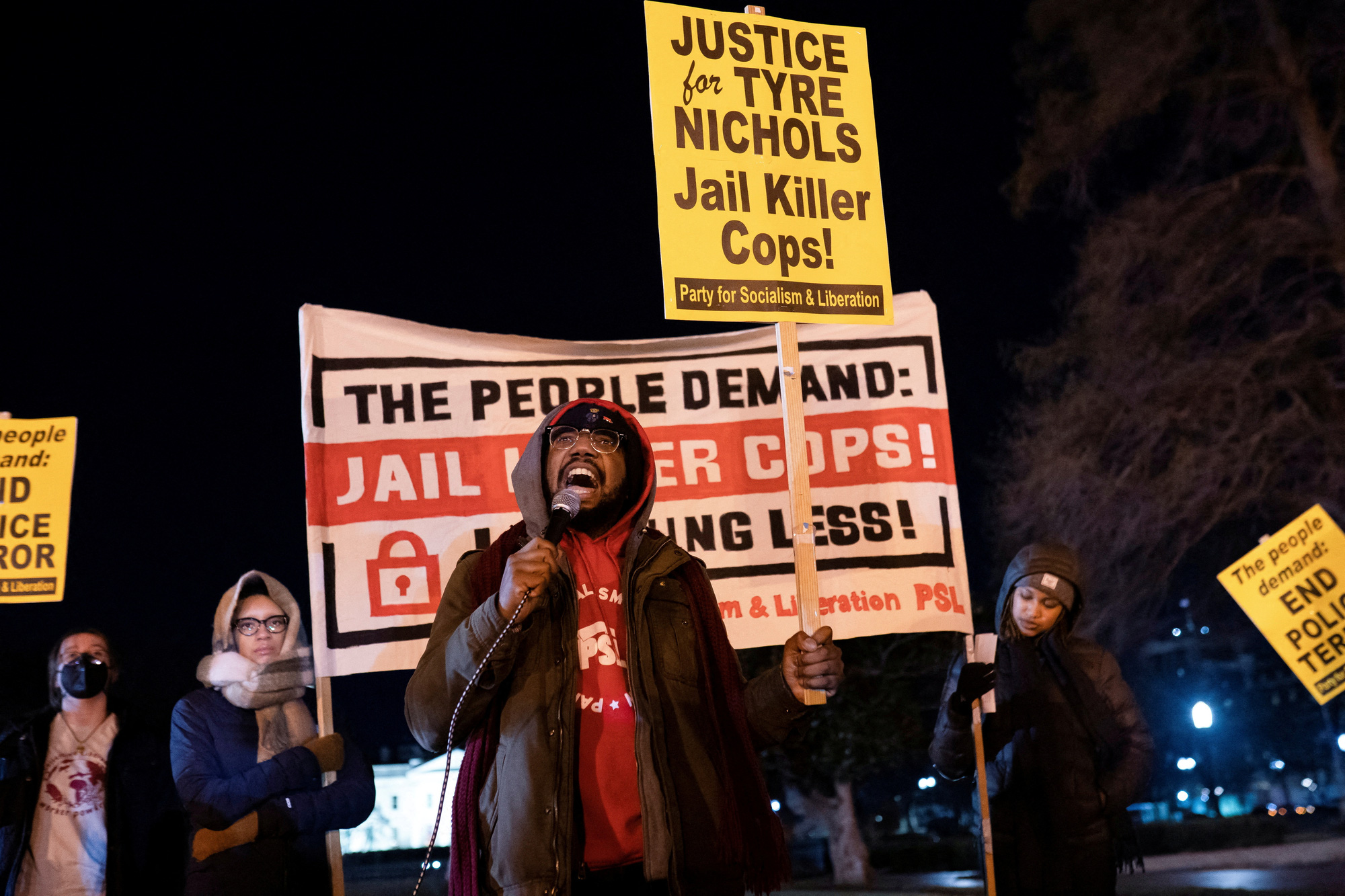 Protesters condemn police violence
According to the magazine NewsweekOn the evening of January 27, protests broke out in many cities across the United States after the video of the 5 police beating Nichols was released.
Protesters have gathered in the cities of Memphis, Washington DC, New York, Atlanta, San Francisco and several other major cities.
In New York, crowds filled the streets of Times Square, hands holding banners, traffic jammed. Authorities closed Grand Central Terminal to prevent protests in New York City from developing out of control.
Tire Nichols, 29, was stopped by Memphis police on January 7 for a traffic violation. Nichols was then assaulted by all five police officers for three minutes.
He was then hospitalized and died three days later.
In Memphis, where Nichols died, protesters closed the I-55 bridge, a major highway in the city, shortly after the video was released.
A protest in the city of Boston has halted traffic here.
Outside the White House, there were also protests, although President Joe Biden had previously called for protesters to act peacefully.
Georgia Governor Brian Kemp declared a state of emergency this week while members of the National Guard were deployed in the city of Atlanta in an effort to contain protesters.