According to initial information, the incident happened at about 16:30 on January 29, on Ton Duc Thang Street, Vinh Bao Ward, City. Rach Gia, Kien Giang province.
At that time, a 16-seat passenger car carrying BKS 67B-016.80 was circulating on Ton Duc Thang street, encroaching area in Vinh Bao ward, City. Rach Gia. When the car approached the intersection of Ton Duc Thang – Chi Lang (Rach Gia City), it suddenly caught fire.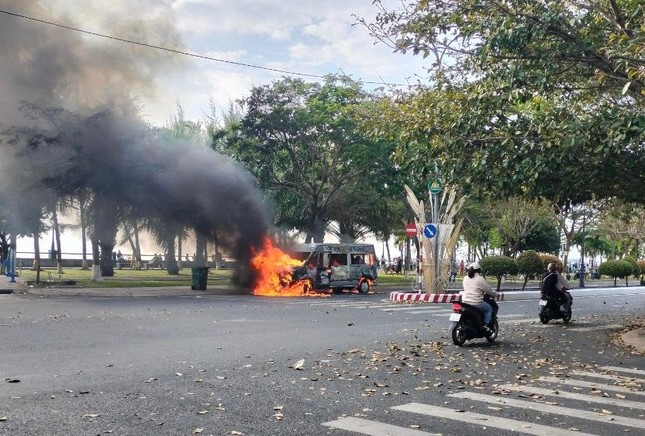 At this time, the driver quickly got out, used the fire extinguisher on the car to put out the fire and shouted for people around to help. However, the fire quickly spread, covering the entire vehicle.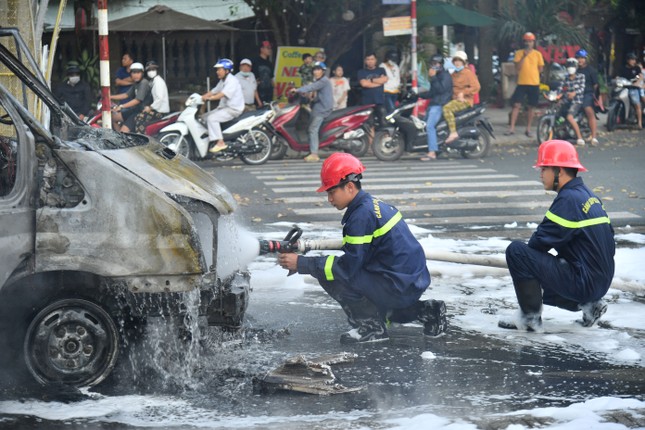 Firefighters arrived at the scene to put out the fire.
Upon receiving the news, the fire prevention, fighting and rescue forces of Kien Giang province sent 2 specialized vehicles and many officers and soldiers to the scene to put out the fire.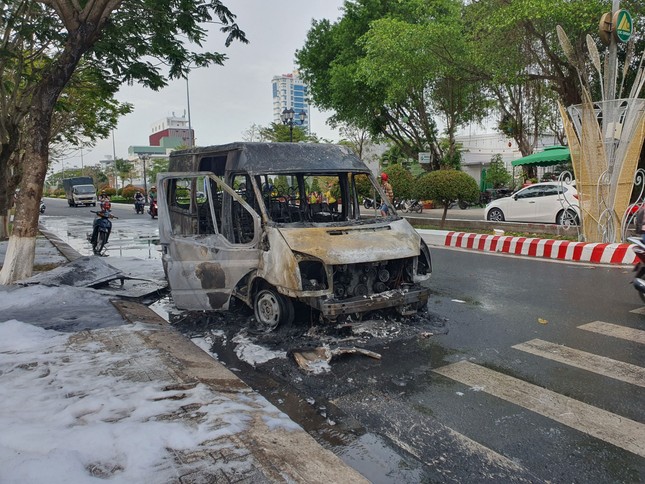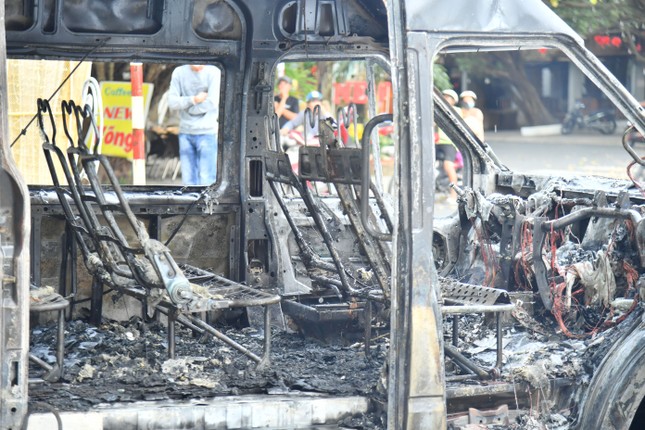 The car burned down, leaving only the iron frame.
At about 5:05 p.m. on the same day, the fire was extinguished, but the entire vehicle and property on the vehicle were burned.
The cause of the incident is currently being investigated by the authorities.