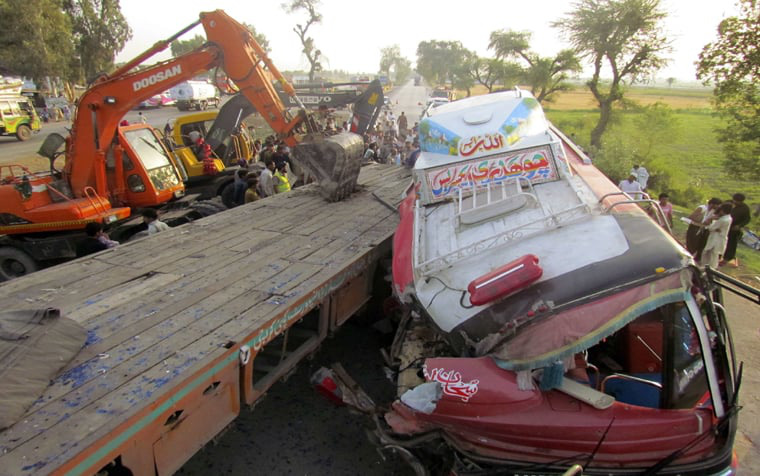 On January 29, Mr. Hamza Anjum, an official of the Lasbela district government, Balochistan province of Pakistan, confirmed the car accident occurred in the district.
"The bodies were not identifiable," Mr Anjum said at the scene. However, according to Anjum, three people survived and were rescued.
The vehicle was reported to be carrying 48 passengers when it hit a pier and veered off course.
Serious traffic accidents are common in Pakistan due to poor road quality, lax safety measures and reckless driving.
Passenger cars are often crammed to their full capacity, while passengers do not wear seat belts. In the event of an accident, the death toll is often very high.
According to estimates by the World Health Organization, more than 27,000 people died from road traffic accidents in Pakistan in 2018.