On the evening of January 29, the National Highway 1 route through Binh Thuan province still recorded a long line of cars and motorbikes heading to Ho Chi Minh City after the Lunar New Year holiday.
Some cars because they wanted to avoid traffic jams ran on the Phan Thiet – Dau Giay expressway, the section through Ham Tan district, Binh Thuan province. Recorded this afternoon, a lot of cars, large and small trucks ran on this highway, although the road is technically open, it is not safe.
A lot of cars and coaches flooded the Phan Thiet – Dau Giay highway. Photo: DT
At some points, large concrete slabs were placed across the road surface to block vehicles from entering, but cars still took a detour and moved in the opposite direction to cross the road. Not only cars, trucks, but many motorbikes also go "hidden" on Phan Thiet – Dau Giay highway. Due to the lack of signage and traffic regulation, traffic jams have occurred in some sections of this expressway.
Phan Thiet – Dau Giay expressway opens to technical traffic on December 31, 2022. On the road surface, there are still places that have not been evenly asphalted, some places have enough asphalt layers, some places have only one layer. Items such as lights, medians, system gathering roads and infrastructure for traffic safety… have not been completed.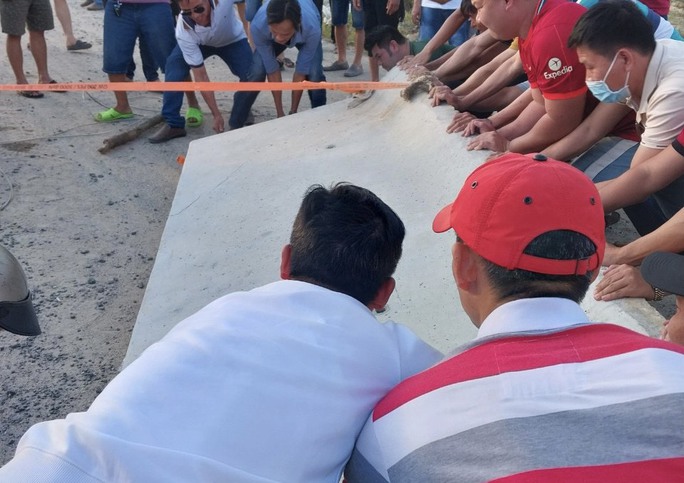 Drivers move the concrete slab across the road to create a layer of travel on the highway. Photo: DT
According to the plan, it is expected that by April 30, Phan Thiet – Dau Giay Expressway will be inaugurated and put into use, with a length of 99 km, passing through Binh Thuan province with a length of 47.7 km, the remaining section through Dong Nai province. Deer.