Hanoi FC won 2-0 against Hai Phong Club in the match taking place at 17:00 on January 29 at Hang Day Stadium for the 2022 National Super Cup. Coach Chu Dinh Nghiem's ​​team was unable to create a breakthrough. In front of the home team, evaluating the match result, coach Chu Dinh Nghiem said:
"Today the two teams played openly and Hanoi FC won and they deserved it and they played better. Hanoi has a better force. I know they have a change in the position of head coach, change the tactical scheme 3 -4-3, Hanoi FC has changed a lot."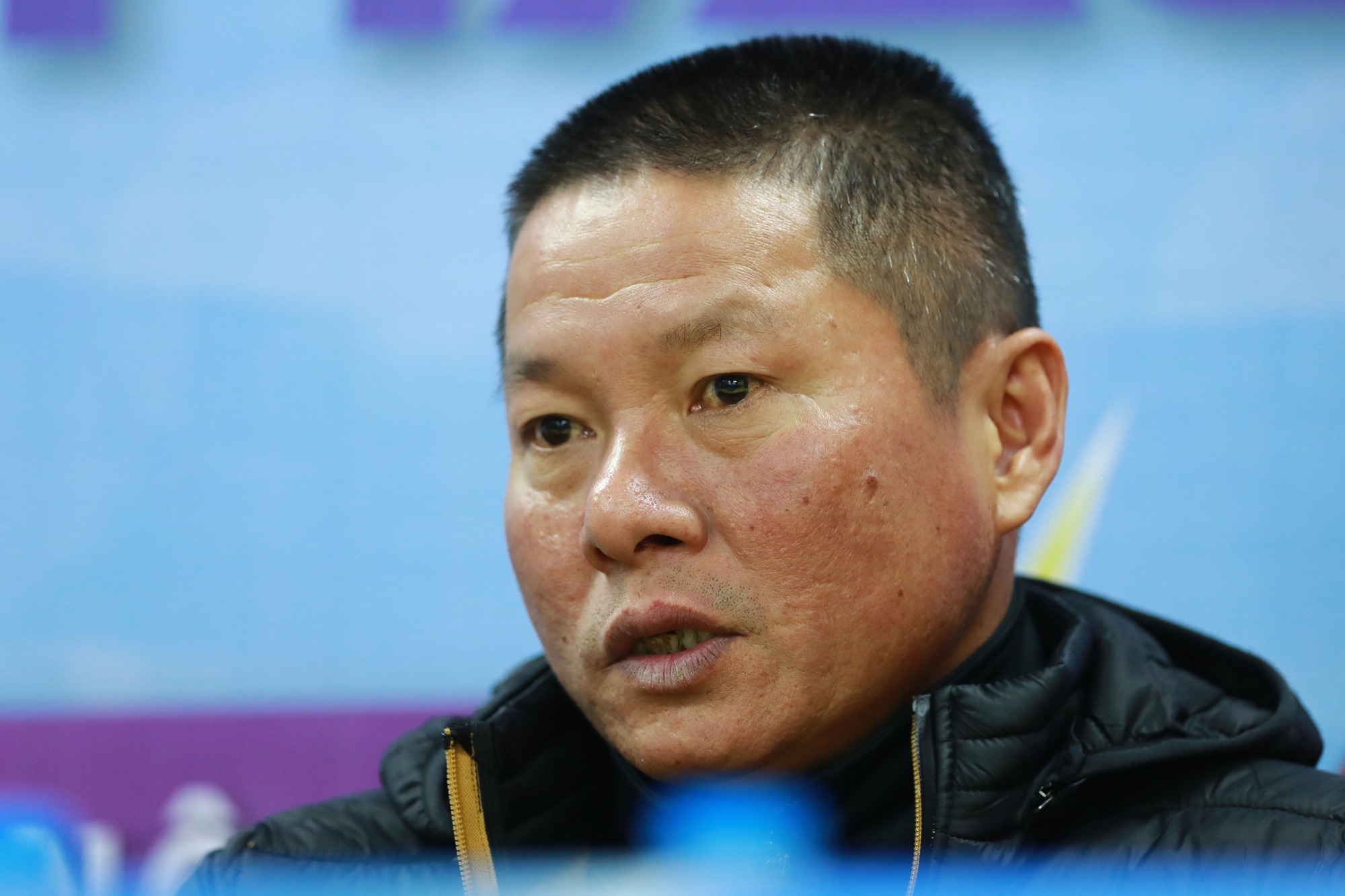 Coach Chu Dinh Nghiem affirmed that Hanoi deserves the championship (Photo: BB)
V.League 2023 will officially open on February 3, sharing about the current force situation of the port team, coach Chu Dinh Nghiem said:
"Hai Phong has undergone a blood change season of nearly 70% of the force, falling into key players like Tien Dung, Ngoc Quang, Moses, Rimario… We have not found someone to fill the gap. This year the player Foreigners are not stable, so the physical preparation is not good. I think 66 Bicou can play a part today, but Hai Phong lacks someone like Rimaro, it is difficult to miss left-back this year. It is also worrisome because Thai Binh plays very well, and the position of central defender is also worrying.
Hai Phong will set a goal of relegation. Last year, the performance was sublime, but this year, the goal must be adjusted. I have also discussed in the past few times, don't think that last year was a success but look at reality. The pillars have gone, a team that loses 7 pillars is very difficult to replace. Hai Phong fans must determine that it is difficult to expect that we will flourish this year, but must determine that accumulating each point to stay relegated."