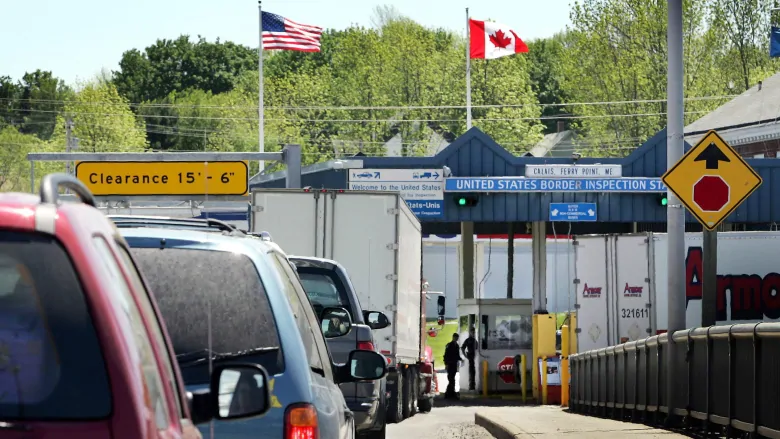 According to Global News, six Vietnamese and one American were arrested in the US state of Maine while trying to illegally cross the border from the Canadian province of New Brunswick. The information was announced by the government on January 25, but only on January 28 did the press report it.
Specifically, on January 20, the US border guards stopped a suspicious vehicle in Lambert Lake, Maine. Six Vietnamese adults were found in the vehicle, suspected of paying to be brought into the US.
The driver, an American citizen, was arrested on charges of human trafficking. The group of six Vietnamese were fined $5,000 each and are awaiting deportation procedures. The article does not specify where these people will be returned, their destination in the US as well as the motive for crossing the border.
Earlier on January 19, the US border guards in the state of Maine also arrested seven Mexican adults who illegally crossed the border.
US border agents discovered several footprints near the Maine-New Brunswick border. Further investigation, the US side determined this was a border crossing and started the hunt. Following the footsteps, they found a group of Mexicans. Two people in this group have been arrested and deported from the US.
Authorities fined each person $5,000 and are in the process of deportation. At the time of arrest, one of them showed signs of frostbite from the cold and was taken to the hospital.
The head of the US border in Maine, William Maddocks, said the number of people crossing the border here is not as massive as the US-Mexico border. However, cross-border criminal activities are certain in this area.
"Instances like this show the disregard by traffickers for the lives and safety of the individuals they try to bring into the United States," Maddocks said.
The US side announced that it would keep an eye on the border area with Canada, and warned that people crossing the border could be in danger of life due to cold temperatures at this time.
Maine is located in the northeast of the United States, bordering the state of New Hampshire. The state is also bordered by two Canadian provinces, New Brunswick to the northeast and Quebec to the northwest, and the Atlantic Ocean to the south and east.