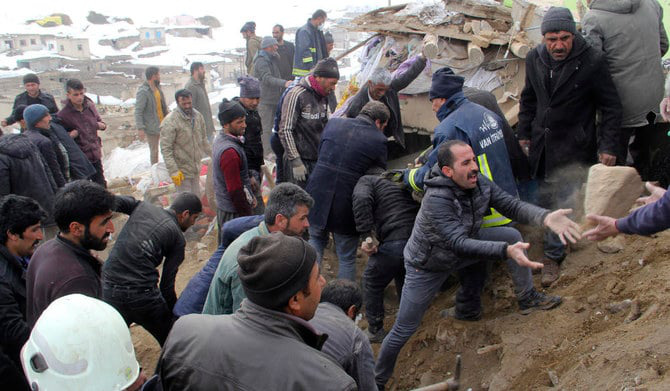 Continuing to update information about the 5.9-magnitude earthquake in West Azarbaijan province in northwestern Iran, as of the afternoon of January 29, at least 2 people were killed and 664 others injured in this earthquake.
A magnitude 5.9 earthquake occurred at dawn on January 29 (Vietnam time) in the border area between Iran and Turkey.
Iran's Seismological Center said several aftershocks occurred after the main quake, including a magnitude 4.2 aftershock. The quake caused a power outage in Khoy County, which was identified as the epicenter.
Estimates of the extent of damage after this earthquake are very serious.
This is the second largest earthquake in West Azarbaijan province in the past two weeks. A 5.4-magnitude earthquake struck Khoy County on January 19, injuring more than 190 people.
Rescue teams have been deployed to the earthquake area. The local emergency agency official said heavy snowfall in the disaster area, very low temperatures (at freezing) and power outages in many places had significantly affected rescue efforts.
* Newsletter is posted at 9:35 am and updated at 2:30 pm on January 29, 2023