Cuthbert Gudza held up the $2 bill to assess the tear in the bill and then gently applied glue on it, glued the two pieces of the dollar bill together, and then placed it in the sun to dry. The end result is what he claims is "quality as good as new money".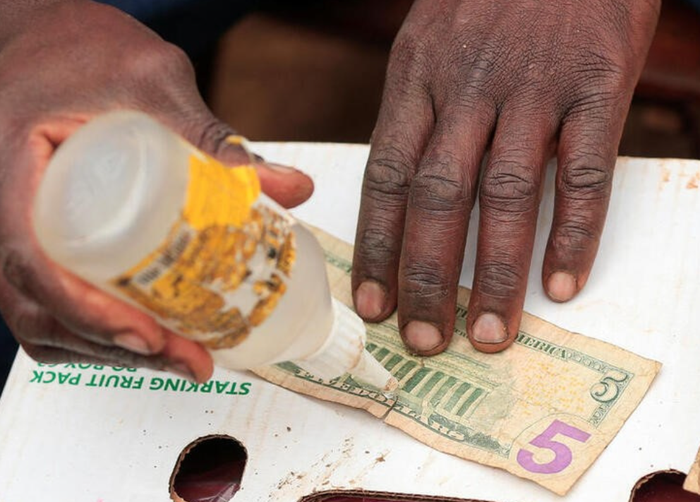 The worn and worn US dollar bill has been "reborn" right on the streets of Zimbabwe's capital Harare. Unprofessional craftsmen like Cuthbert are manually patching money and reselling it for a profit. The financial crisis is still taking place seriously in Zimbabwe, forcing people to find ways to make a living.
The "rebirth" path of the dollar
The Zimbabwean dollar completely depreciated in 2009 amid record inflation. After that collapse, people had to rely on the dollar for daily transactions. Ironically, the supply of USD money is also quite limited, so people have to take advantage of even torn money.
Cuthbert Gudza is now 33 years old and has three young children. He is a potato salesman, but seeing potential business opportunities in US dollar bills, he also has a side job of patching money.
"We pay 600 Zimbabwean dollars for every dollar. Then I sold it back and got 800 Zimbabwe dollars. I make at least 0.2 or 0.3 dollars per dollar bill. Those who don't want to hold cash, we pay with what we have, like bananas, potatoes, oranges or apples. If we can't patch it, we'll take it to the bank."Cuthbert said.
Usually, supermarkets and official money places refuse to use torn money. They were collected in crates to be sent to people like Cuthbert. He is a professional money trader on the black market and works mainly in a bustling shopping center in the town of Kuwadzana, about 15 km west of the center of Harare. In addition, practitioners like Cuthbert also collect money from other sources such as retail store owners, workers and even street vendors.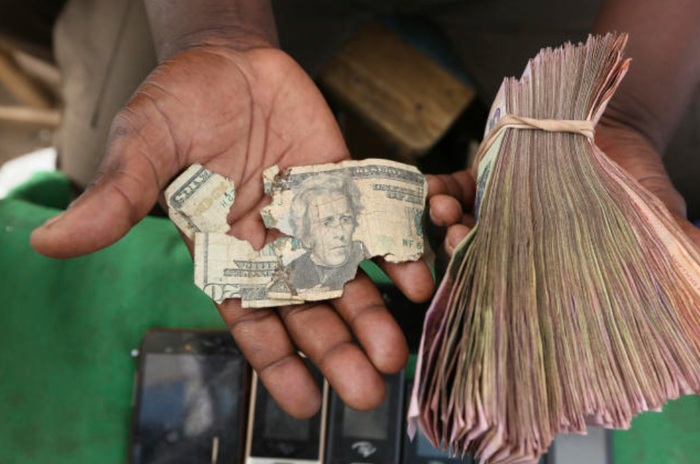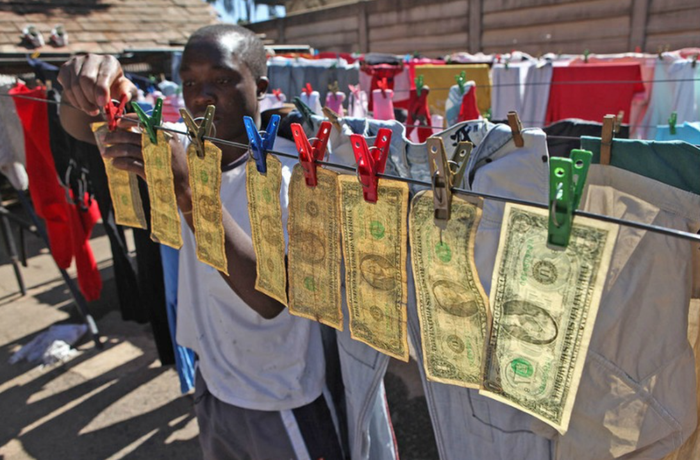 Old money is being dried in the sun
It is necessary for each torn note that at least the serial number on both sides must be clearly visible. Only then can it be patched and sold. Albert Marombe, another money patcher shared: "I don't care how torn it is, as long as I can see the serial number on both sides, even if I get bitten by a mouse, I can still fix it."
Like Cuthbert, Albert only chooses to repair money as a side job, he is working as a seller of second-hand clothes, and is in need of extra money to support his wife and children. People often call him by the nickname "money cleaner".
Zimbabwean banks accept old currency exchange so people can bring money here, but people have lost faith in the country's financial system after they lost all their savings due to hyperinflation. So they feel dealing with money dealers on the black market is more trustworthy than banks.
A shortage of dollars and people's lack of trust in banks mean that many people keep cash at home. This is a big advantage for currency traders like Marombe. "A customer once brought me 10 $100 bills, for a total of $1000. He is saving money to buy a car but unfortunately the rats have bitten them all. I paid a very good amount that day," Marombe recounted with a chuckle.
The government's efforts to revive the economy
According to the International Monetary Fund, the informal economy is very common in Zimbabwe. That's why the old and dirty dollars are circulated everywhere. The US dollar has dominated transactions in Zimbabwe since the country's hyperinflation skyrocketed to more than 5 billion percent and forced the government to abandon the local currency in 2009.
Zimbabwe regularly ranks in the top of the country with the most depreciating currency in the world. The Zimbabwean dollar has lost nearly 80% of its value since January 2023. Data from the Zimbabwean statistics agency ZimStat shows that the country's inflation is more than 250%. However, according to Professor Hanke, the actual level of inflation could be closer to 420%.
In 2019, the government introduced a new Zimbabwean currency and banned foreign currency for local transactions. Even so, the black market thrived, while government currencies rapidly depreciated. In March 2020, the government was forced to make concessions and lift the ban on the dollar.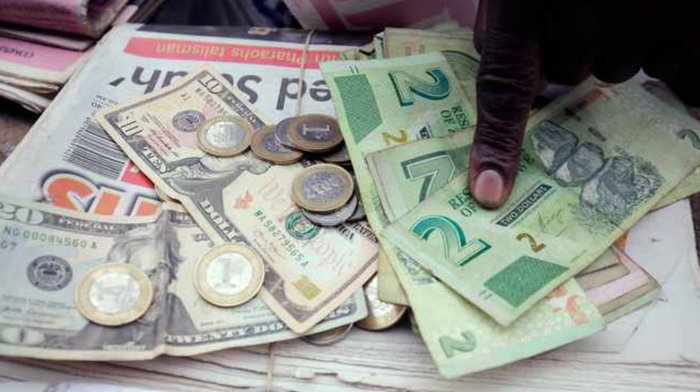 The once prosperous South African nation's economy is now very weak due to deindustrialization, low investment, low exports and so high debt that it does not generate the necessary cash flows, said economist John Robertson. for the local economy.
Regarding the phenomenon of money patching that has been prevalent for many years, the government does not like informal transactions and does not go through central banks, so it condemns this practice as illegal. Occasionally, the police will raid people who deal in bulk money, confiscate their property, and impose fines. To mitigate this phenomenon, central banks began to require people to take advantage of official channels to exchange old money.
"The Reserve Bank has a clear policy on old, dirty bills. If you have a problem, the central bank is ready to change to better notes."member of the Monetary Policy Committee of the Reserve Bank of Zimbabwe, Persistence Gwanyanya, said.
For banks, the process of exporting dirty notes and importing new ones is a long and expensive process, but they must speed up the process to regain the trust of the people as well as recover the money. restore the country's economy.