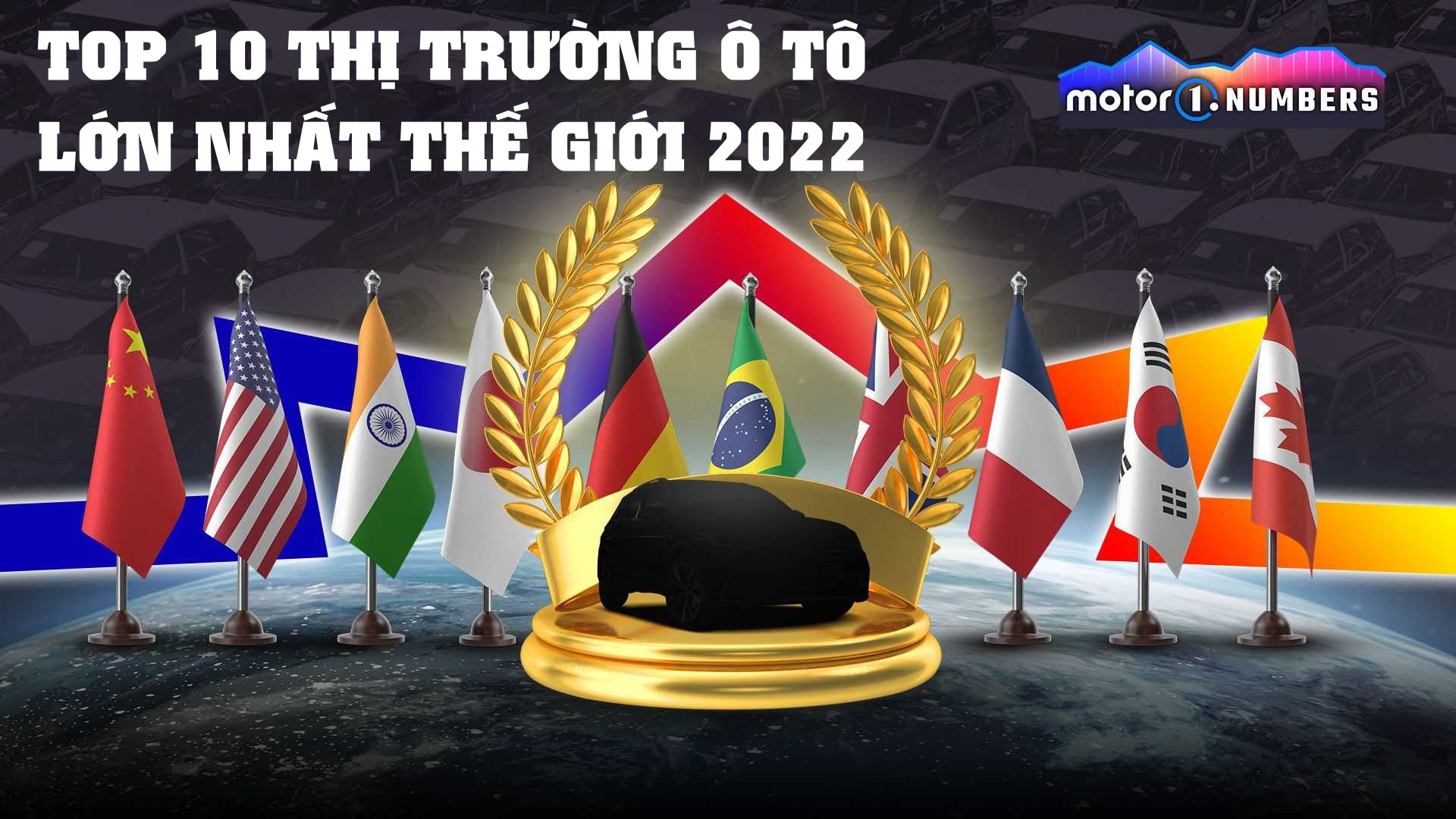 There is a big surprise in the global auto market car sales by country in 2022.
According to preliminary data for 78 countries around the world, global vehicle sales fell 2%, to 78.49 million units.
The list of the top 10 largest auto markets in the world has changed compared to 2021. While China and the US continue to maintain the first two positions, the third position belongs to India for the first time.
Theo Engine1strong growth in demand, due to better offers and availability of more attractive cars, contributed to the 24% increase of this market.
Historically, Japan has always been the third largest market thanks to its large size and large demand for small cars (kei). However, this market stopped growing many years ago, while India started to grow.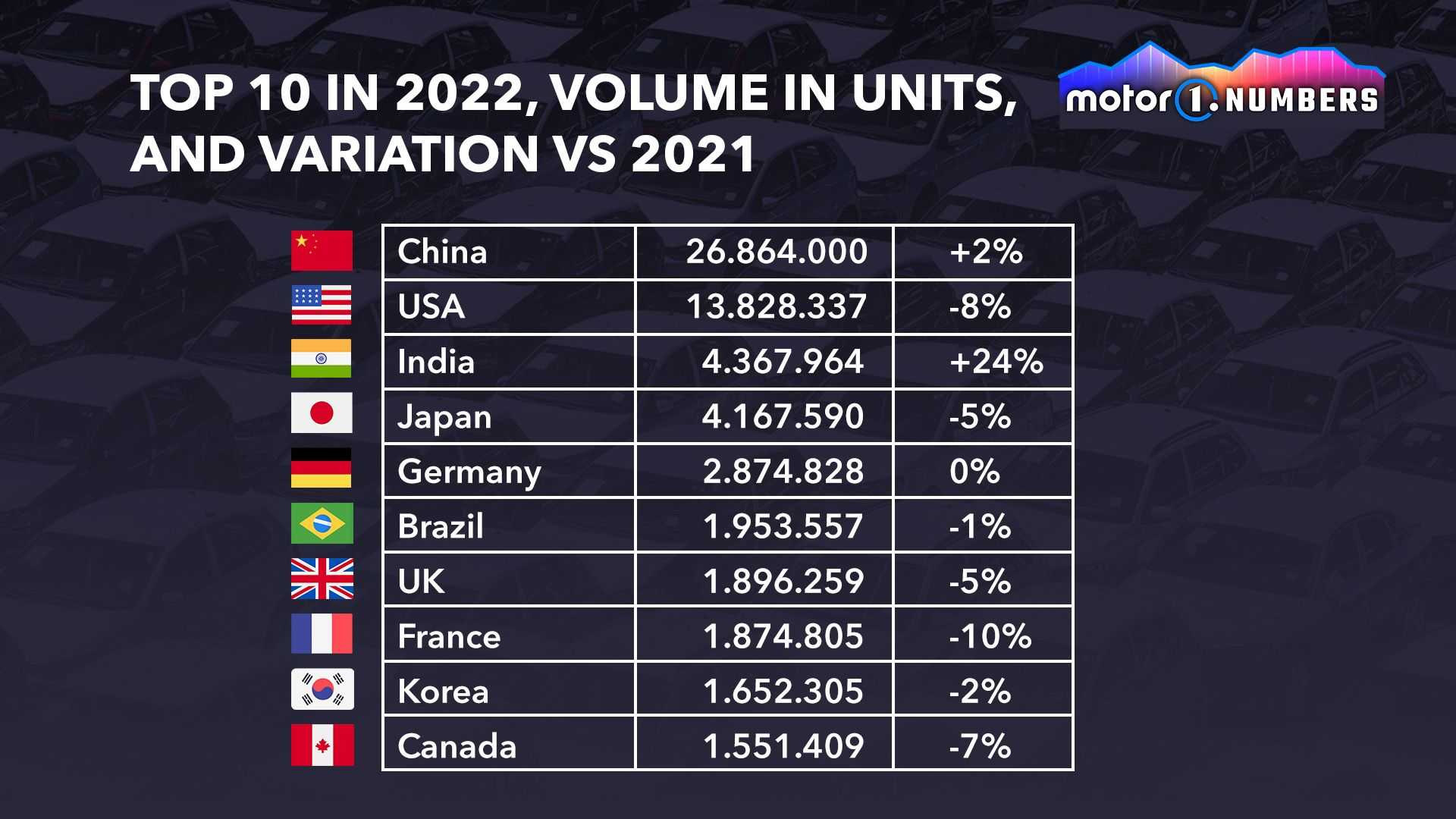 European car market goes down
Another notable point is the decline of the European auto market. Car sales fell just 1%, helping Brazil overtake the UK and France, with declines of up to 5% and 10% respectively.
A lack of new cars and the energy crisis were blamed for a negative year in most European markets over the past year.
In addition, if Germany and the UK do not fall too quickly thanks to the preferential policy of electric vehicles, which helps to make up for the great losses when many people give up internal combustion engine cars while gasoline prices are high, then Electricity contributes almost nothing to the Italian auto market due to lack of support. Not surprisingly, Italy doesn't even make it into the top 10 of the world's largest auto markets.
Overall, the European auto market decreased by 6%, or 13.71 million units, when including Turkey, and 12.93 million units when excluding this Eurasian country.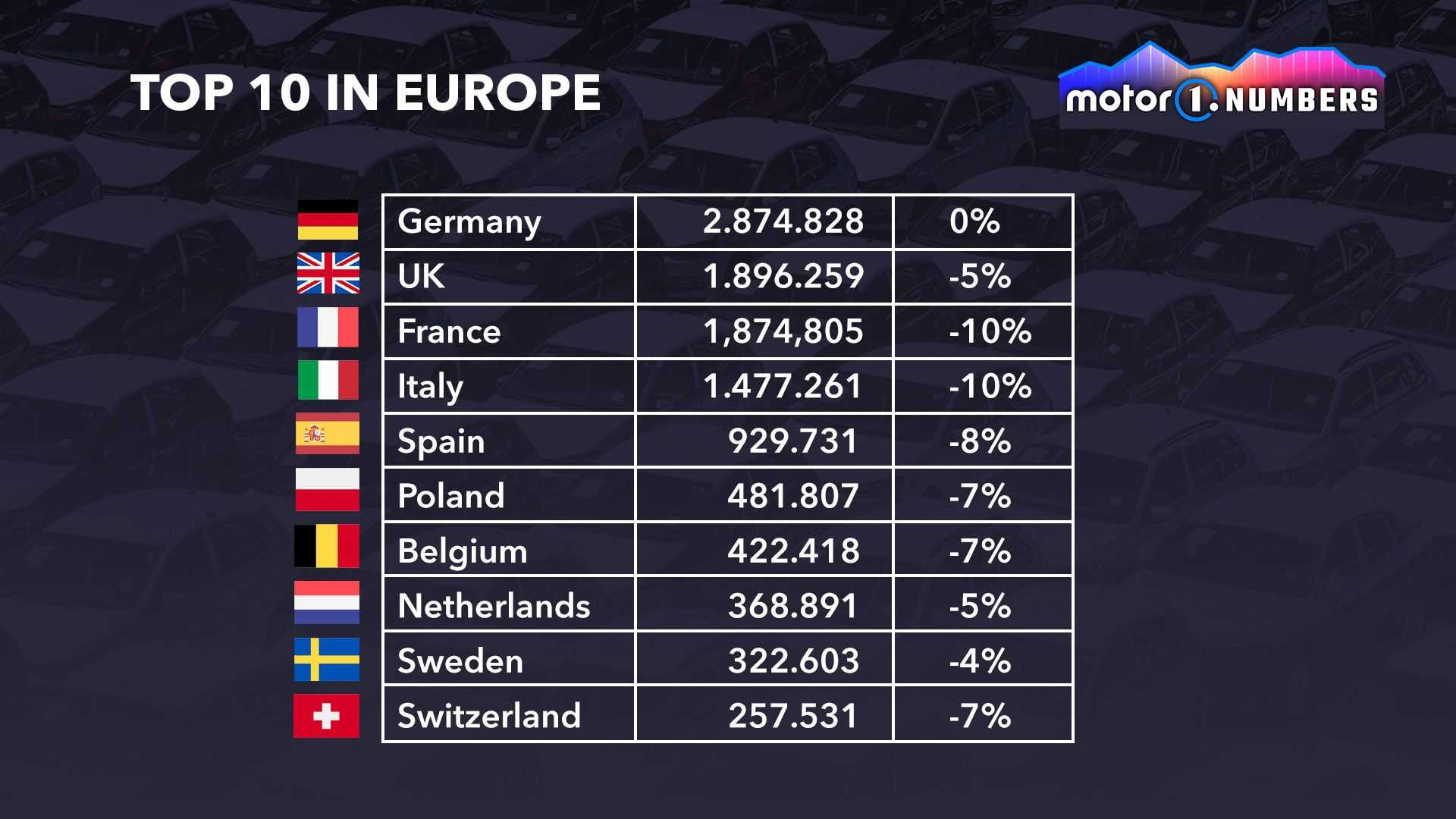 Indonesia, Thailand, Malaysia and Vietnam shine
Most Southeast Asian auto markets recorded strong growth in 2022. For example, Indonesia overtook Spain to become the 14th largest market (excluding Iran). This is a market that sees strong growth of domestically produced BEVs (battery electric vehicles), such as the Wuling Air EV. Demand for these vehicles has contributed and will continue to drive the market in 2023.
Meanwhile, according to data from the Vietnam Association of Automobile Manufacturers (VAMA), Hyundai Thanh Cong and Vinfast, the number of cars sold in 2022 in Vietnam reached a record of 509,141 units, which is considered to be the most as a stepping stone for 2023.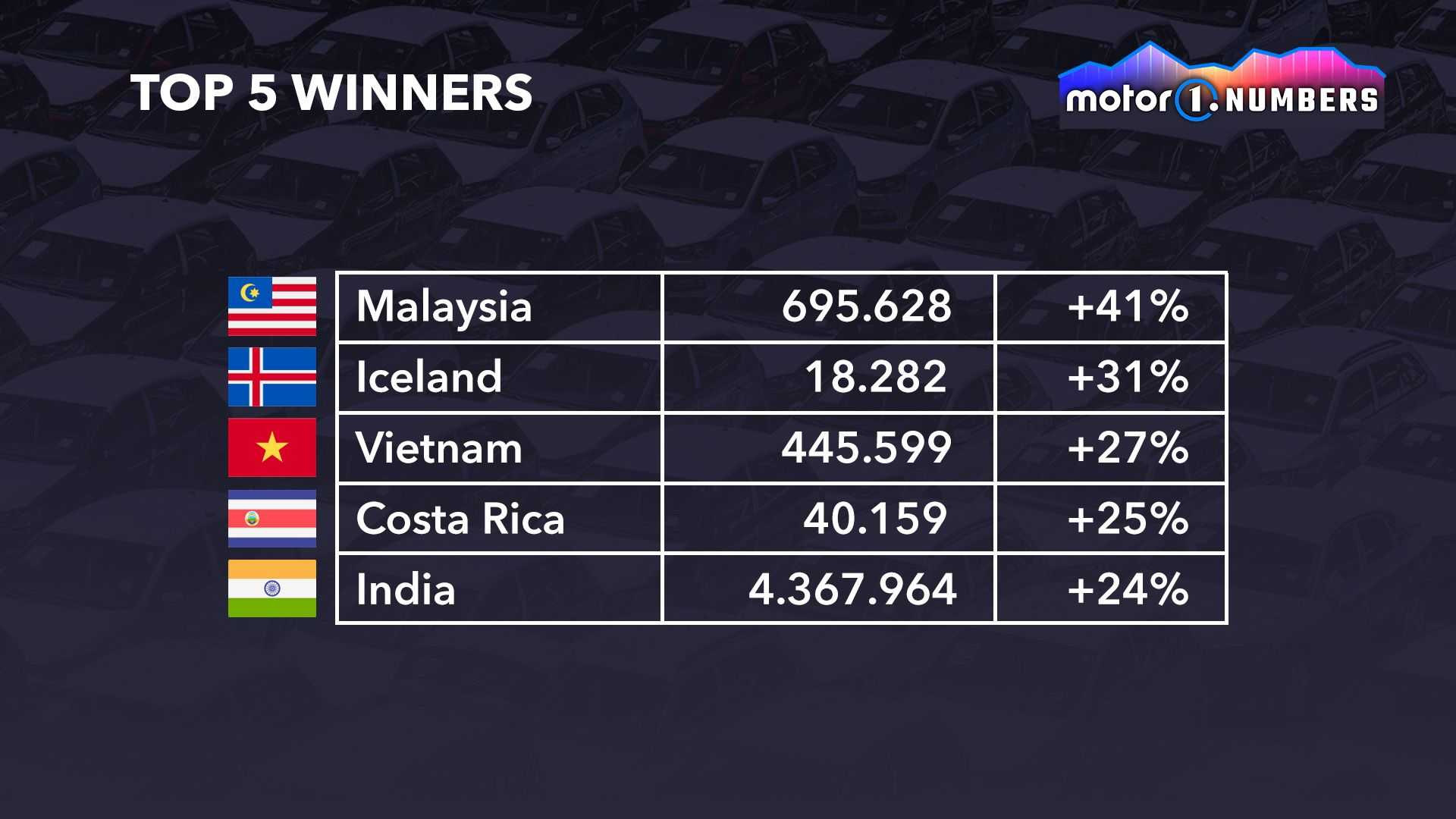 The markets that fell the most
Russia is considered the market with the strongest decline in 2022. The data shows that a total of 677,000 new cars were sold, down 59% compared to 2021, before the big geopolitical upheaval in the year. region resulted in the closure of most auto brands, reducing supply.
This means that many other average auto markets have overtaken Russia in the past year, such as Turkey, Thailand, Australia and Mexico.