The incident happened at 2:30 a.m. on January 28 (local time) at a house in the upscale Beverly Crest neighborhood, north of Beverly Hills.
According to the news agency AP, the house is located in the quiet Beverly Crest neighborhood, nestled in the Santa Monica Mountains, where large and expensive homes are located. This home, estimated to be worth $3 million, is located in a dead end and is described on online real estate platforms as modern and private with an outdoor pool and shower.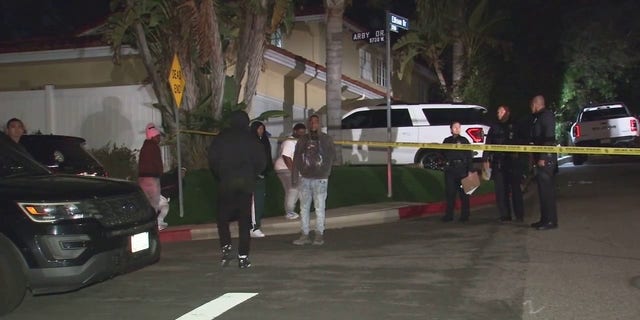 The shooting in the Beverly Crest neighborhood, Los Angeles, left 3 people dead and 4 injured in the early morning of January 28. Photo: KABC
At a news conference, Los Angeles Police Department spokesman Bruce Borihanh said police received multiple emergency calls about a shooting at a rental property.
Sergeant Frank Preciado of the Los Angeles Police Department said three more victims were killed while sitting in a car. Two of the four victims were taken to area hospitals in private vehicles, while two others were transported by ambulance.
According to spokesman Borihanh, two people are in critical condition.
Police have not disclosed the ages and genders of the victims.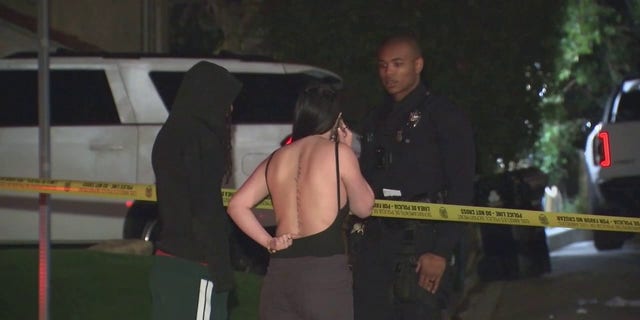 Police have not disclosed the ages and genders of the victims. Photo: KABC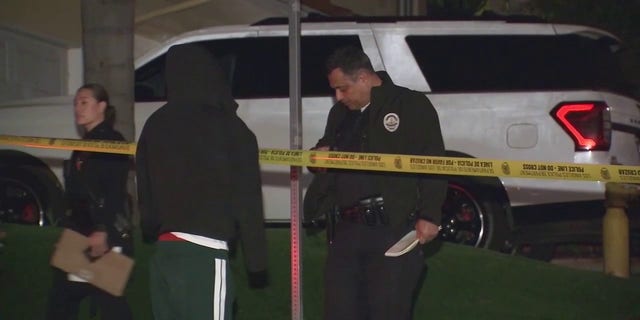 Police are determining whether a party or gathering was taking place at the rental property when the shooting occurred. Photo: KABC
Mr. Borihanh said police were determining whether there was a party or gathering at the rental property when the shooting occurred.
At the moment, the police have no information about the suspect and are continuing to investigate the cause of the attack. Police are interviewing tenants and neighbors, as well as checking surveillance cameras.
The January 28 incident is the third mass shooting in a week and the sixth in California this month.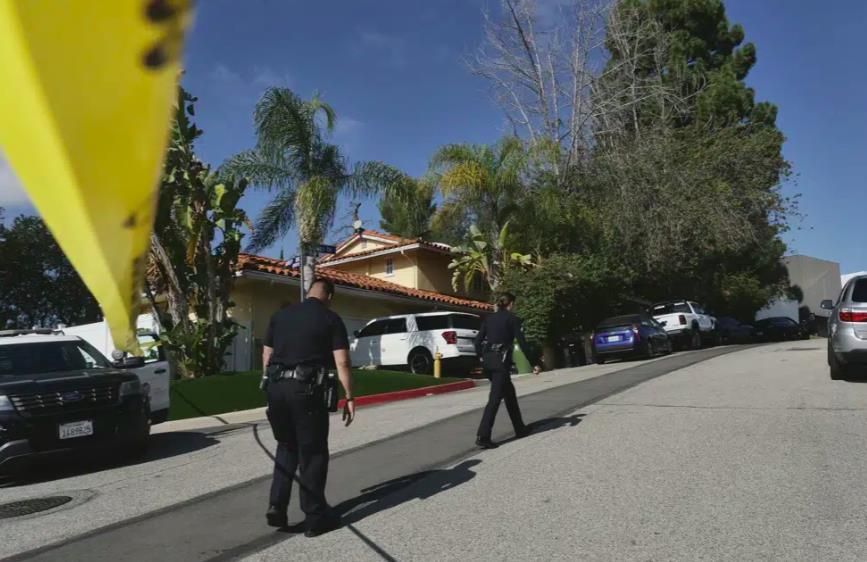 Police block the road leading to the house where the shooting took place on January 28. Photo: AP
The two most recent shootings in the state left a total of 18 people dead and 10 injured. Specifically, the horrific massacre at a disco, in the suburbs of Los Angeles last week left 11 people dead and 9 injured. Next was the shooting in the city of Half Moon Bay, leaving 7 people dead and 1 injured.
The recent cases of deadly gun violence have dealt a blow to California, which has strict gun control laws and the lowest gun death rate in the United States. California officials called for stricter gun control measures.
According to data compiled by the non-profit organization The Gun Violence Archive (TGVA), which tracks gun violence in the US, 2022 is the third year in a row that the US has recorded more than 600 mass shootings, of which each At least four people died or were injured.