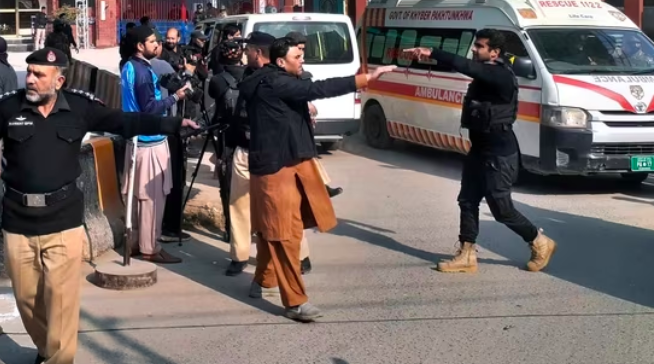 Sikandar Khan, a local police official, said the explosion occurred at a mosque in the city of Peshawar, Pakistan, while many people gathered to pray.
"Part of the building has collapsed and some people are believed to be trapped under it," Khan added.
Mohammad Asim, a spokesman for Lady Reading Hospital in Peshawar, said they had received 90 injured people, some of them in critical condition.
A photo shared on local media shows people gathering around the collapsed wall of the mosque.
According to ANI News, security officials said the attacker appeared in the front row during the prayer service and then killed himself with a bomb.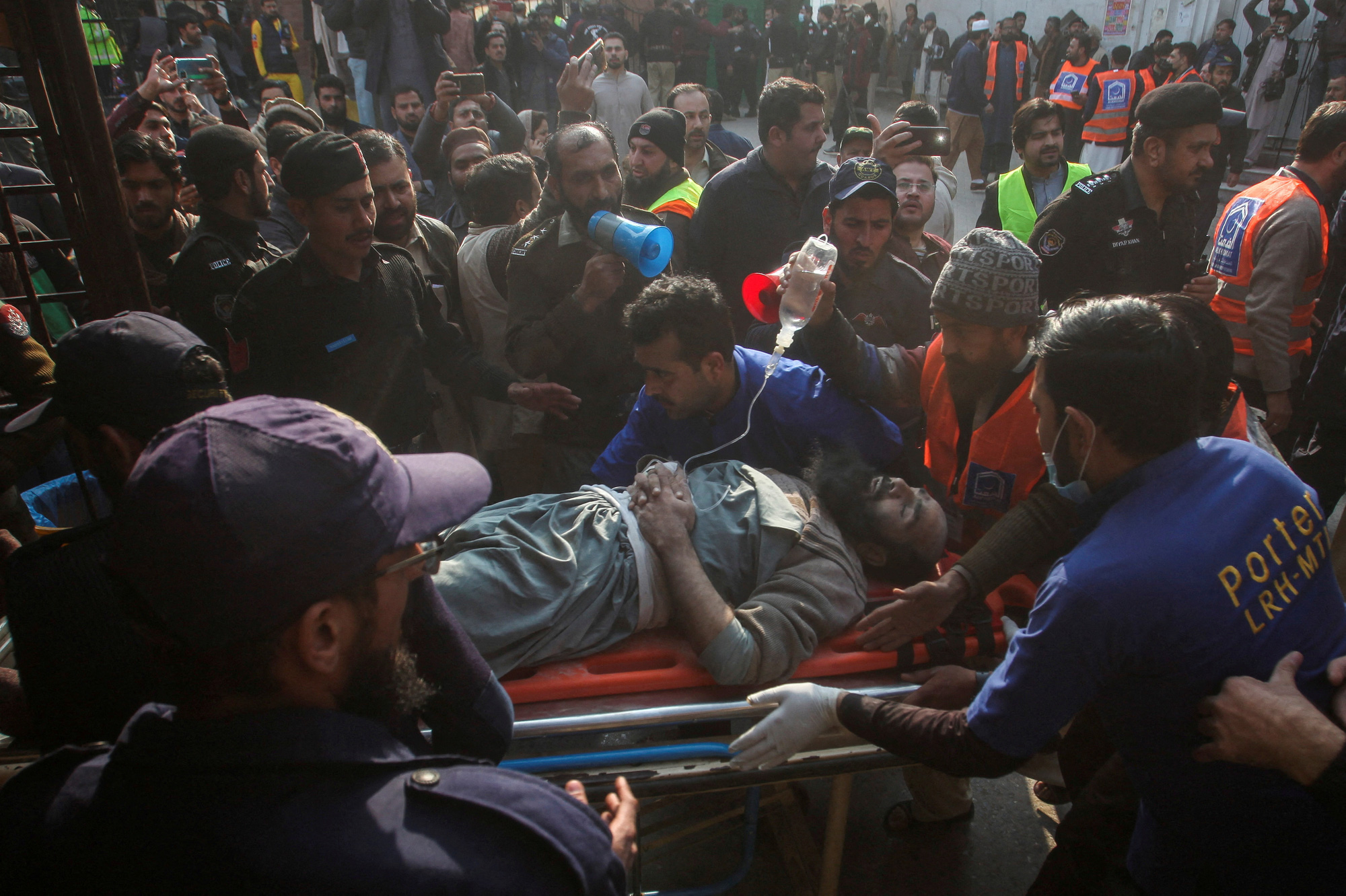 Pakistani Prime Minister Shebaz Sharif called the explosion at a mosque in the northwestern Pakistani city of Peshawar a suicide attack. According to initial information, the attack is believed to have targeted the police force.
Local authorities confirmed at least 33 people were killed, including police officers, and about 150 people were injured. There were about 260 people in the temple when the explosion happened.
"Many policemen were buried," Peshawar's police chief, Muhammad Ijaz Khan, told AFP, saying there are usually hundreds of policemen praying at the shrine.
Pakistan was put on high alert following the blast, beefing up checkpoints and adding security forces. Meanwhile, in the capital Islamabad, snipers were deployed on buildings and entrances to the city.
"Terrorists want to create fear by targeting those who fulfill their duty to protect Pakistan. Those who oppose Pakistan will be wiped from the face of the earth," Prime Minister Shehbaz Sharif said.