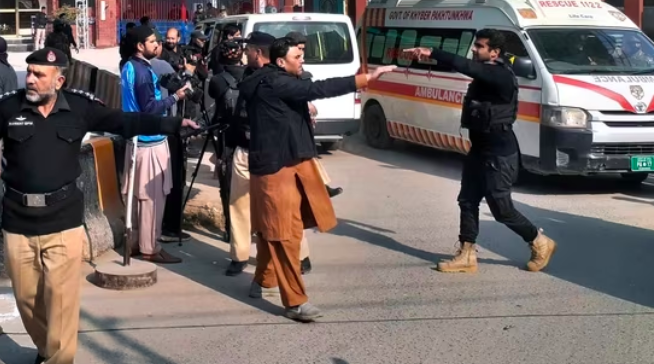 Sikandar Khan, a local police official, said the explosion occurred at a mosque in the city of Peshawar while many people gathered to pray.
"Part of the building has collapsed and some people are believed to be trapped under it," Khan added.
Mohammad Asim, a spokesman for Lady Reading Hospital in Peshawar, said they had received 90 injured people, some of them in critical condition.
A photo shared on local media shows people gathering around the collapsed wall of the mosque.
According to ANI News, security officials said the attacker appeared in the front row during the prayer service and then killed himself with a bomb.