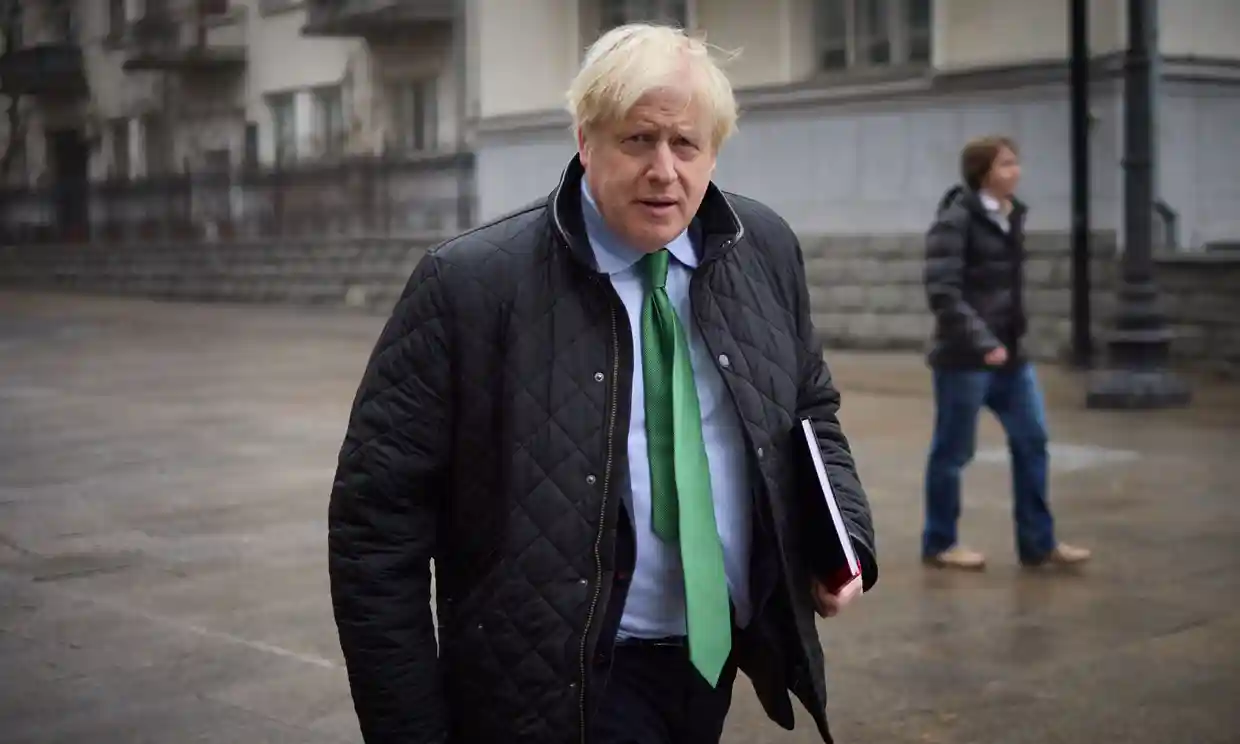 The BBC's new documentary about the days before the outbreak of conflict has revealed many behind-the-scenes stories. It also features Ukrainian President Volodymyr Zelensky urging the North Atlantic Treaty Organization (NATO) to join the country to prevent Russian military moves in Ukraine.
"If you know that Russia might attack Ukraine tomorrow, why don't you give me something to prevent that from happening? Or if you can't give me that, then go and stop it yourself. block," the film quotes Mr. Zelensky.
The film, scheduled to air on January 30, also shows the divisions among Western countries in the years before Russia launched a "special military operation" on February 24, 2022.
But the most notable story that was teased before the broadcast belonged to British Prime Minister Boris Johnson. He resigned in July 2022, more than five months after the conflict broke out.
In the weeks leading up to February 24, 2022, Mr Johnson and other Western leaders rushed to Kiev to show support for Ukraine and try to thwart a Russian attack.
Right at that moment, he received a call from Russian President Vladimir Putin. According to the sheet The Guardianthe British leader talked about NATO actions on the Russian border if Moscow attacked Ukraine.
"There was a time when he threatened me, like, 'Hey Boris, I don't want to hurt you, but with a rocket it will happen in a minute,'" Mr Johnson told the BBC.
Mr Putin's tone, according to Mr Johnson, was "very relaxed" and as if the Russian leader was just toying with the British proposal for negotiations.
"He asked me, 'Boris, you said Ukraine won't join NATO anytime soon. What do you mean soon?', and I said, 'Well, that means Ukraine won't join NATO in the near future. You know very well. That's clear'," Johnson continued about the phone call with Putin.
British Defense Secretary Ben Wallace also appeared in the BBC series. In it he told of a trip to Moscow in mid-February 2022. He met with his Russian counterpart Sergei Shoigu, as well as chief of the general staff Valery Gerasimov, to negotiate but failed.
"I remember saying to Minister Shoigu: 'They will fight,' and he said: 'My mother is Ukrainian. They will not take up arms!' He also said that Russia has no intention of attacking Ukraine. ", recalls Mr. Wallace.