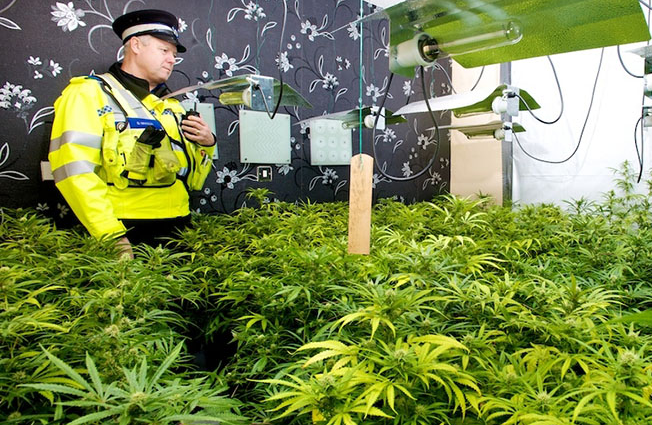 On January 30, the British Government announced new measures to speed up the deportation of foreign criminals.
According to AFP news agency, the target is to target people who claim to be victims of "modern slavery" but do illegal things in the UK.
These people have resorted to the National Referral Mechanism (NRM) to remain in the UK and appeal the adverse rulings.
NRM was established in 2009 to protect victims of human traffickers. This mechanism will identify victims and refer them to UK Government agencies for support and protection.
The British Home Office argued that there were many cases of taking advantage of this loophole, so it was forced to amend. For example, a migrant convicted of rape filed an appeal on the grounds that he was a victim of human trafficking.
While on bail awaiting appeal, this person committed another rape case. But it was the "label" of the victim that helped him stay in the UK.
"It's not fair that the real victims of modern slavery could have to wait longer to get the protection they need, because there is so blatant abuse," the Home Secretary said. Suella Braverman raised the issue on January 30.
"The changes coming into effect mean that if you commit a crime, we reserve the right to deny you protection and deport you from our country," Ms. Braverman said.
Under the newly announced measures, experts from the Department of the Interior will ask for proof that a person is a victim of modern slavery, rather than listen to the victim.
For example, they might ask the staff of a charity or the police officer who helped rescue the victim.
In November last year, British authorities named the Albanian criminal groups that were taking advantage of the NRM.
If arrested for working on cannabis farms or other criminal enterprises, Albanian migrants are told to say they are victims of modern-day slavery. They are also shown how to apply to the NRM to remain in the UK.
After taking office in late October 2022, Minister Braverman took a hard line on illegal immigration. She once proposed to send people who crossed the border illegally to Rwanda for permanent resettlement but was rejected by the court.
"I am personally determined to crack down on those who abuse the benevolence of the British public and despise this country," the 42-year-old female minister emphasized on January 30.