In an interview with the radio BBC Boris Johnson revealed that the Russian leader "threatened to launch a missile attack on him and the attack would take place within a minute".
"He said he didn't want to hurt me, but with a missile it would only take a minute," the former prime minister said.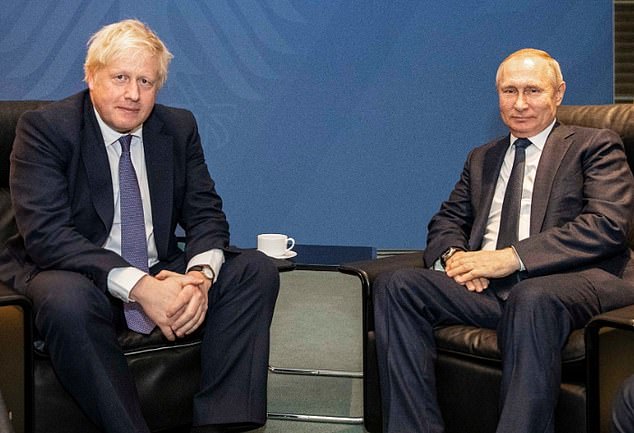 Former British Prime Minister Boris Johnson (left) and Russian President Vladimir Putin. Photo: Daily Mail
According to Boris Johnson, President Vladimir Putin made the threat in February last year after the former British prime minister visited the Ukrainian capital Kiev. During this trip, Boris Johnson assured Ukrainian President Volodymyr Zelensky that Britain would support Ukraine if Russia launched a military operation.
"When I returned, I had a very long phone conversation with President Vladimir Putin. At that time, President Putin publicly denied the plan to launch a military operation in Ukraine despite the deployment of tens of thousands of troops. doctor at the border of this country," said Boris Johnson.
Kremlin spokesman Dmitry Peskov on January 30 responded that Boris Johnson had "fabricated the above allegations".
'What Boris Johnson said is not true. More precisely, it was a lie… There was no missile threat," Peskov said.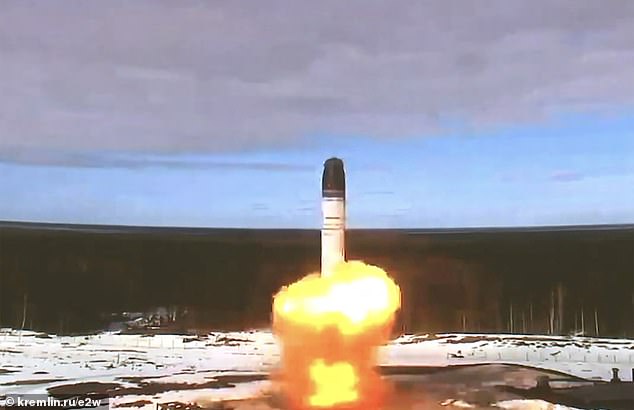 Russia tested the Sarmat intercontinental ballistic missile. Photo: Kremlin.ru
Former British Prime Minister Boris Johnson played a leading role in calling for Western support for Ukraine last year. Last week, he went to see President Volodymyr Zelensky in Ukraine to help increase tank support for Ukraine.
In an appeal published in the Daily Mail, Boris Johnson wrote: "What reason to delay? Why don't we give the Ukrainian people all the help they need, right now, when they're there? need?".
Pham Nghia