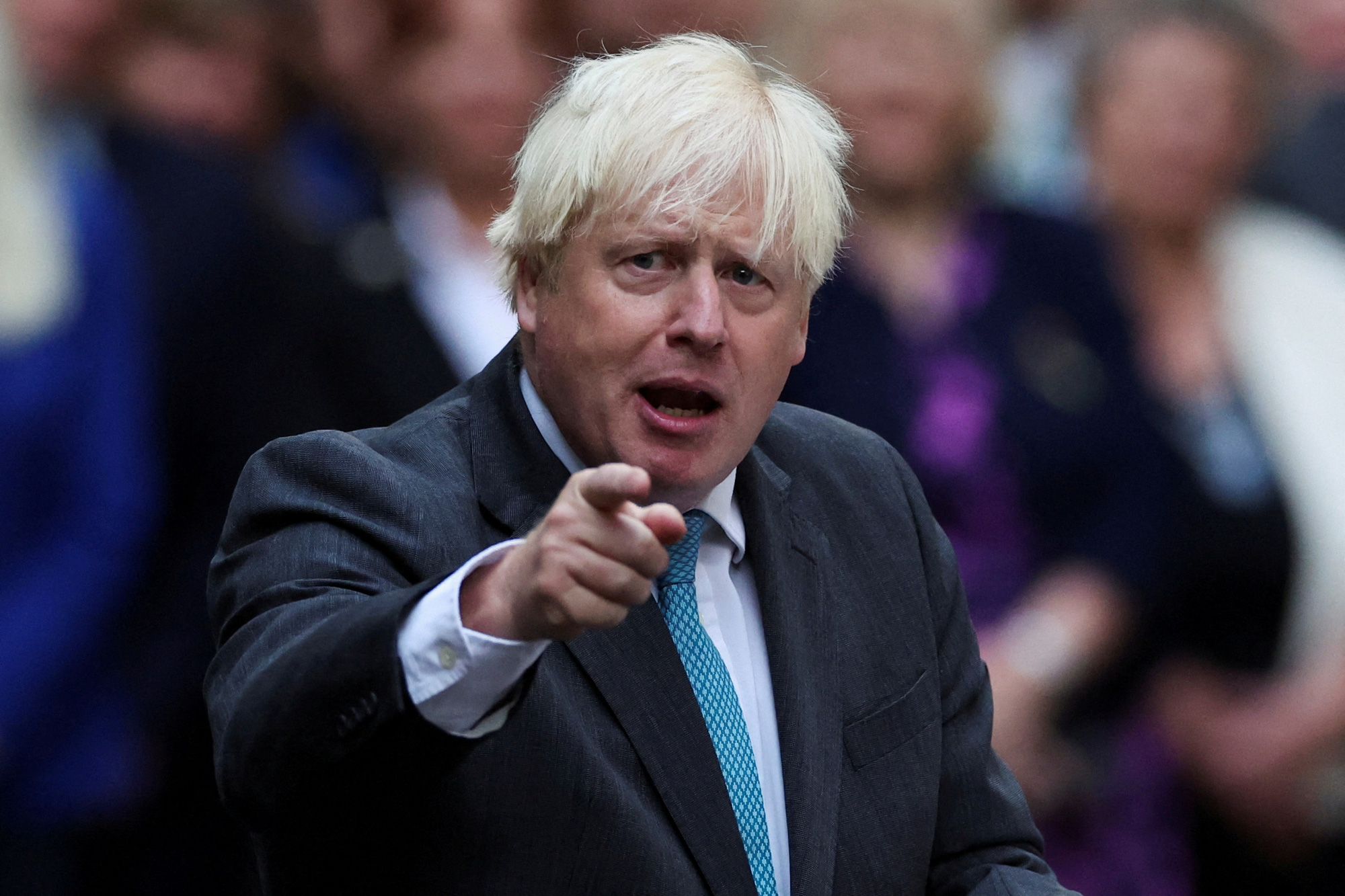 On January 30, Kremlin spokesman Dmitry Peskov said that what Mr Johnson said about the threat of an attack was not true, or "more precisely a lie".
"There was no missile threat. It was a deliberate lie, so you have to ask Mr. Johnson why he said that, or was it an unconscious lie and in fact he He doesn't understand what Putin is saying to him," Peskov was quoted as saying by Reuters news agency.
According to the Russian spokesman, there may have been a misunderstanding because Putin said that if Ukraine joined NATO, the missiles of this alliance or the US could hit Moscow within minutes.
Earlier, when appearing in a BBC documentary, Mr Johnson told about a phone call with Mr Putin shortly before the outbreak of the Ukraine conflict at the end of February 2022.
According to the former British prime minister, the Russian leader threatened to attack Britain with missiles "in a minute".
"At one point he threatened me, saying, 'Boris, I don't want to hurt you, but with a missile, it'll only take a minute' or something like that," Johnson said.
The former British leader said that during the phone call, he warned the West that they would severely punish if Russia attacked Ukraine.
British Defense Secretary Ben Wallace also appeared in the documentary, about going to Moscow in February 2022 to try to stop the war but failed.
Mr. Johnson, who resigned in September 2022 after a series of scandals, was among a number of Western leaders who spoke to Putin before the conflict in Ukraine erupted. When hostilities broke out, Mr Johnson wanted London to be Kiev's top ally.
Meanwhile, Russia believes it was he who instigated Ukraine to fight instead of accepting Moscow's peace conditions.