On January 30, a video showing the Department of Internal Affairs in Fuyang, Anhui province, China appeared on the hot search bar of the country's largest social network – Weibo. On the first day of administrative work after the Lunar New Year 2023, there was a long line of dozens of couples waiting in line for divorce proceedings. Only 2 couples came to get married.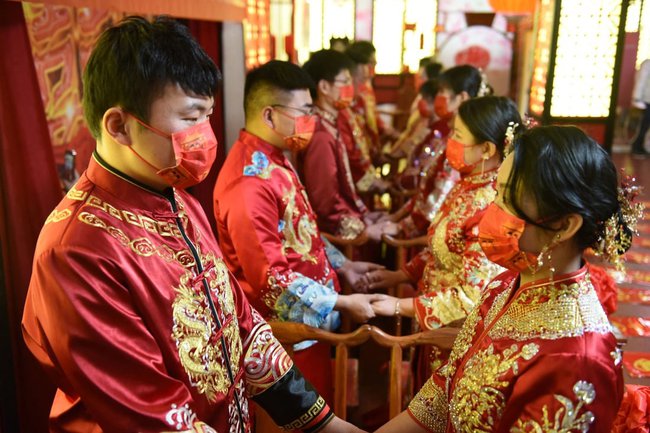 China's number of newlyweds fell below 12 million last year
Young Chinese people gradually avoid marriage
Despite causing headaches for the government, the decline in the number of people in China getting married is welcomed by some young people because to them it shows that young people are becoming braver, refusing to marry reluctantly just to please parents or society.
The number of people getting married for the first time in the country fell to 11.6 million last year, down nearly 700,000 from the previous year. This is down sharply from a peak of 23.9 million in 2013.
This downward trend can be reflected in the continuing decline in the birth rate, which hit a record low of 6.77 births per 1,000 people last year. This is the first year China's population has declined in six decades.
The number of people choosing to live alone has increased sharply in recent years in the country of billions of people due to many reasons: the increasing cost of marriage and raising children, fierce competition in society and new changes in the law that makes working Divorce becomes more difficult.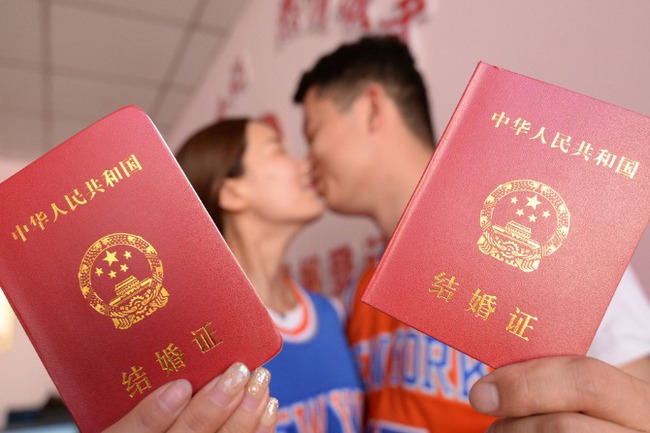 New law makes divorce settlement time longer
Although the marriage figures were first released in December, the topic became the most searched topic on Weibo last week – a time when most people visit. family during the Lunar New Year holiday. Many people praised the "wise" decision of the young people and said that they would not get married either.
One internet user wrote: "Marriage is like a gamble. The problem is that normal people can't bear the cost of losing, so I chose not to participate.".
Don't get married for fear of divorce
One woman attributed this phenomenon to a new Chinese law that was introduced in January 2021, with the aim of improving social stability. The person who wants a divorce must wait 30 days after filing and longer if the partner refuses to divorce.
The controversial measure has caused divorce rates to plummet, but critics say it is detrimental to women, especially those without an independent source of income.
Many divorce petitions are not approved even if they have been subjected to fraud or domestic violence.
"Marriage is like going to hell. I can't believe there are still more than 10 million people getting married in a year." – One Weibo user commented.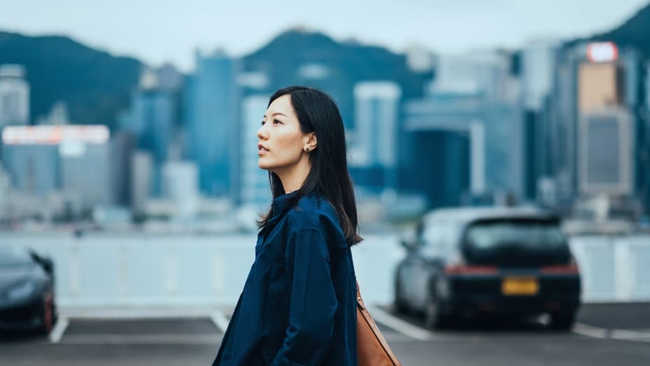 Conditions for marriage according to media standards are so high that many people give up on marriage
Dong Yuzheng, director of the Guangdong Provincial Population Development Administration, told Yicai news agency that young people face increasing life pressures and cannot bear the burden of getting married, which means having to buy a house and buy a house. raise children according to the general standards of society.
Moreover, while many Chinese parents still want to urge their children to get married, young people themselves prefer the freedom of single life, according to Dong.
The average age of people getting married for the first time has also increased significantly, from 24.89 in 2010 to 28.67 in 2020, according to the 2020 China Census Yearbook. A 2021 report released by iiMedia Research also highlighted that more and more people are purposefully self-identifying as single. 4% of the 3,900 single respondents between the ages of 20 and 45 identify themselves as "stable singles", with another 21% describing themselves as "uncertain singles", i.e. they can still change and get married in the future.
According to the report, most of those who self-identify as single are women over the age of 30, have enjoyed better education and have higher-than-average incomes in first-tier cities.
Source: SCMP