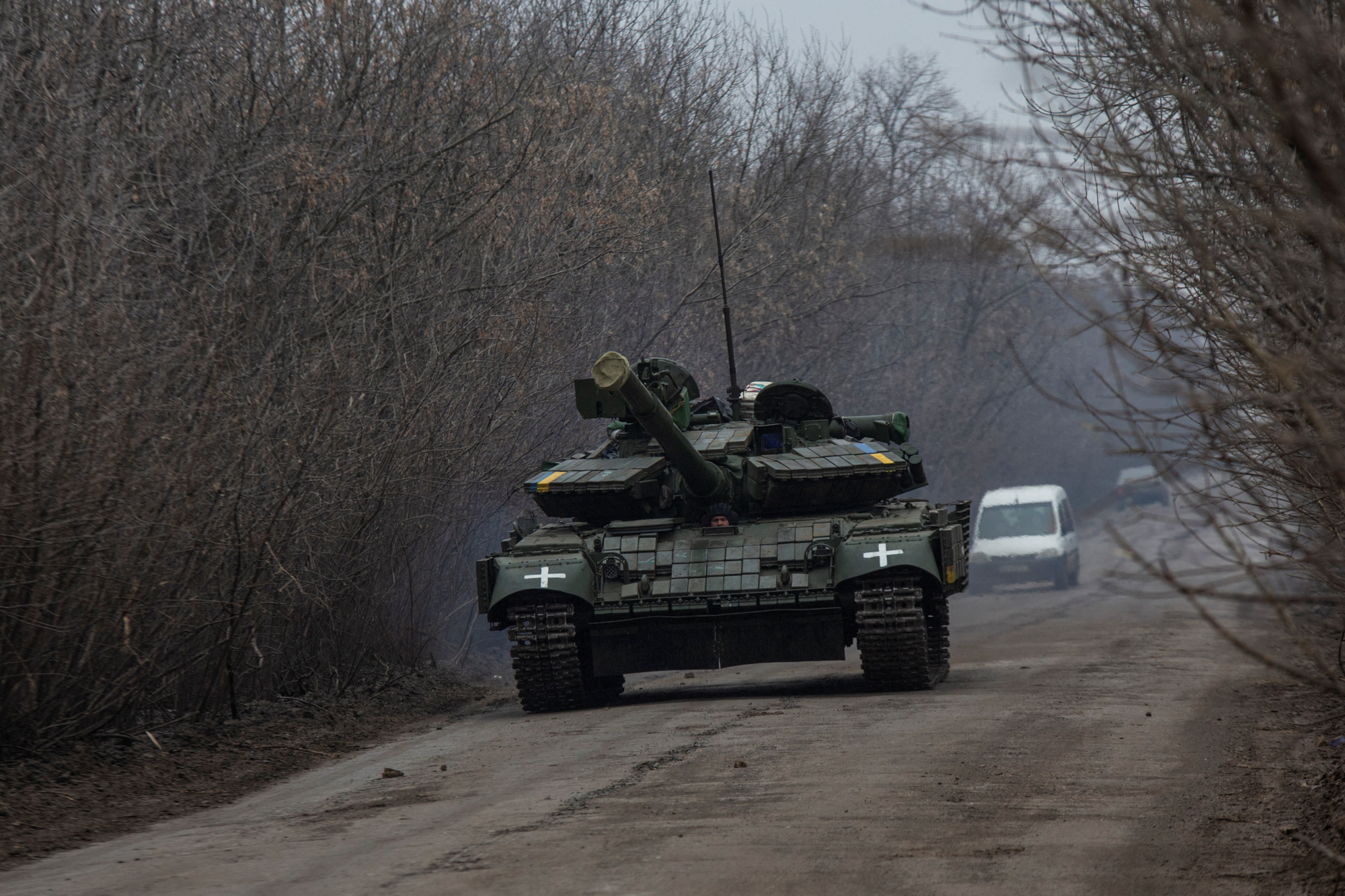 "The situation is very difficult. Russia continuously attacks in Bakhmut, Vuhledar and other areas in Donetsk," – Ukrainian President Volodymyr Zelensky said on the evening of January 29.
The Ukrainian leader said that "Russia wants the war to prolong and exhaust our forces".
"So we must accelerate actions, speed up supplies and open up new weapons options for Ukraine," Zelensky said.
On January 29, the Institute for the Study of War (ISW) assessed that the West's delay in providing Ukraine with long-range fire systems, advanced air defense systems and tanks has limited its capabilities. Ukraine in taking advantage of the opportunity to carry out larger counterattacks.
Currently Russia is intensifying its attacks in the Donetsk region. Zelensky informed that Russian troops were constantly trying to break through Ukraine's defenses here. He also accused the Russian army of trying to destroy many cities and villages with artillery, air strikes and missiles.
On the Russian side, on January 30, Tass news agency quoted information from the self-proclaimed Donetsk People's Republic (DPR), saying that the Ukrainian armed forces had fired 39 rounds of 155mm artillery shells at DPR settlements in 24 hours. past hour. A total of nine attacks were recorded, including eight in Donetsk and one in Yakovlevka.
The day before that, the Ukrainian army attacked the DPR 31 times, according to Tass.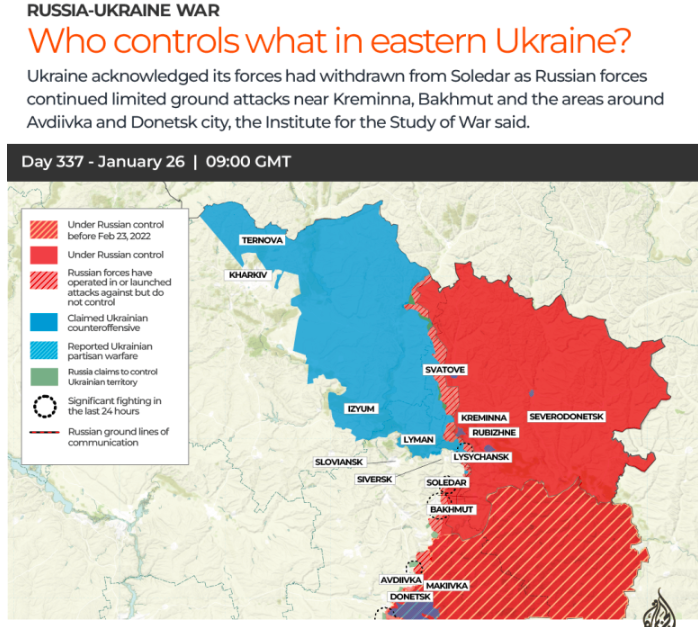 Contradictory Information in Donetsk
Fighting is heating up in the Donetsk region. Russian troops have intensified their attacks on the cities of Vuhledar and Bakhmut.
Moscow's main goal is to control Donetsk – one of four regions of Ukraine that Russia has announced to annex despite Kiev's objections.
On January 29, the Ukrainian military said its forces repelled an attack in the village of Blahodatne in the eastern part of the Donetsk region. However, Russia's Wagner military forces claim to have control of the village.
Reuters news agency said it could not independently verify the claims.
Meanwhile, the front in southern Ukraine has been considerably quieter than in the east in recent times, especially since Russian troops withdrew from the city of Kherson last November. Today, the city is still regularly shelled by Russia, according to Al Jazeera radio.