After months of pressure from the US and Ukraine, Germany agreed to supply 14 Leopard 2 main battle tanks to Kiev. This decision is accompanied by the announcement of the US that it will send 31 M1 Abrams tanks to Ukraine.
However, Ukraine has just continued to call on the West to provide more advanced weapons, including fighter jets.
Sputnik on January 29 reported that Ukraine's Deputy Foreign Minister Andriy Melnyk hoped that Germany could deploy one or more submarines, even destroyers, to Ukraine to "drive the Russian fleet out of the Black Sea".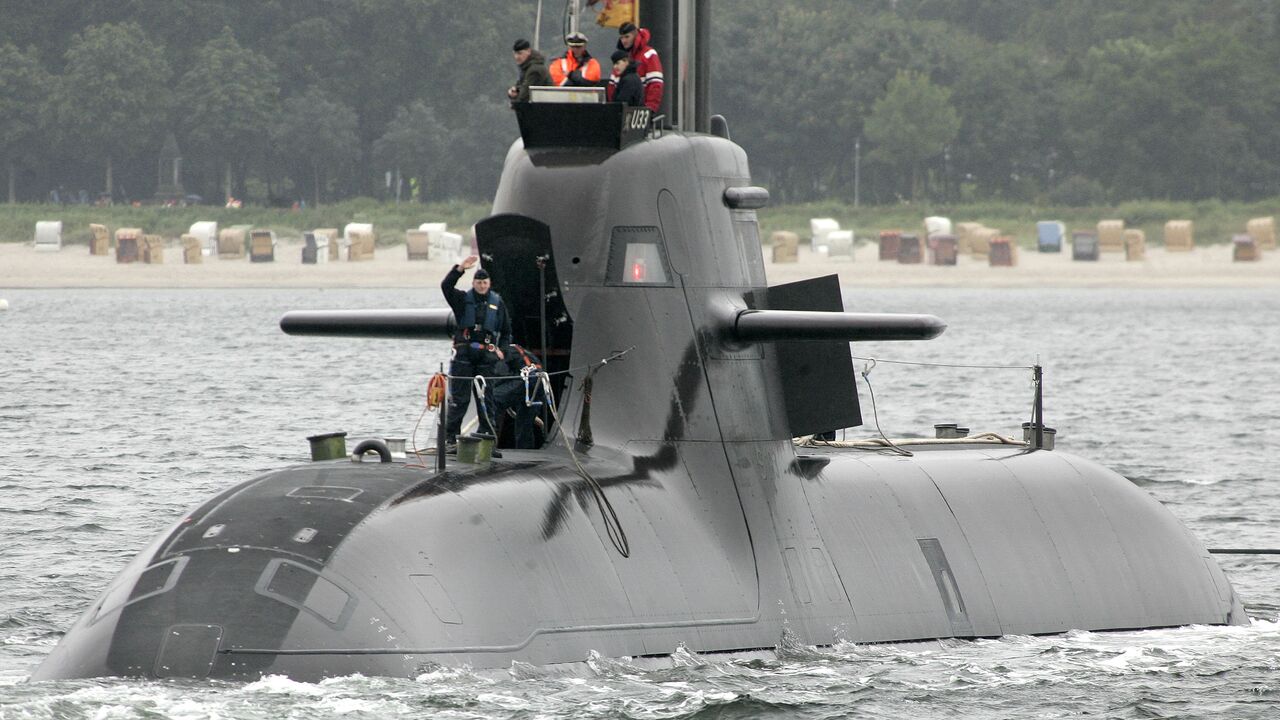 Ukraine called on Germany to provide submarines and frigates. Photo: AP
In a series of messages posted on Twitter on January 28 and 29, Mr. Melnyk – former ambassador of Ukraine to Germany – stated why Berlin should send submarines or destroyers: "Germany produced one of the ships the best submarine in the world. The German military has 6 such submarines. Why didn't they send one to Ukraine?" Mr. Melnyk was referring to the Type 212A diesel-electric attack submarine built by German defense and steel giant ThyssenKrupp AG.
Mr. Melnyk also called on Germany to provide the Lubeck destroyer or at least a short-range anti-missile system on board and Harpoon anti-ship missiles.
Ukrainian President Volodymyr Zelensky noted that Ukraine needs more heavy weapons from its NATO allies to counter the Russian military – including fighter jets and US-made ATACMS long-range missiles with a range of about 300 km.
Meanwhile, German Chancellor Olaf Scholz on January 29 reiterated that his country will not send fighter jets to Ukraine.
"There is no war between NATO and Russia. We will not allow such an escalation," Scholz said.
You want Ukraine to limit the use of Challenger 2 tanks?
A British newspaper, citing a source, revealed that London is said to want Kiev to "limit the use of Challenger 2 tanks to avoid falling into the hands of Moscow".
According to the source, top officials of the British armed forces are discussing with their Ukrainian counterparts "not to deploy Challenger 2 tanks in areas where there is a risk of capture".
Britain is planning to supply 14 Challenger 2 main battle tanks (MBTs) to Kiev along with ammunition, training and logistical support.
The British Ministry of Defense announced on January 29 that Ukrainian tank crews had arrived in the UK to learn how to use 14 Challenger 2s. The UK plans to deploy them in Ukraine by the end of March this year.
Pham Nghia