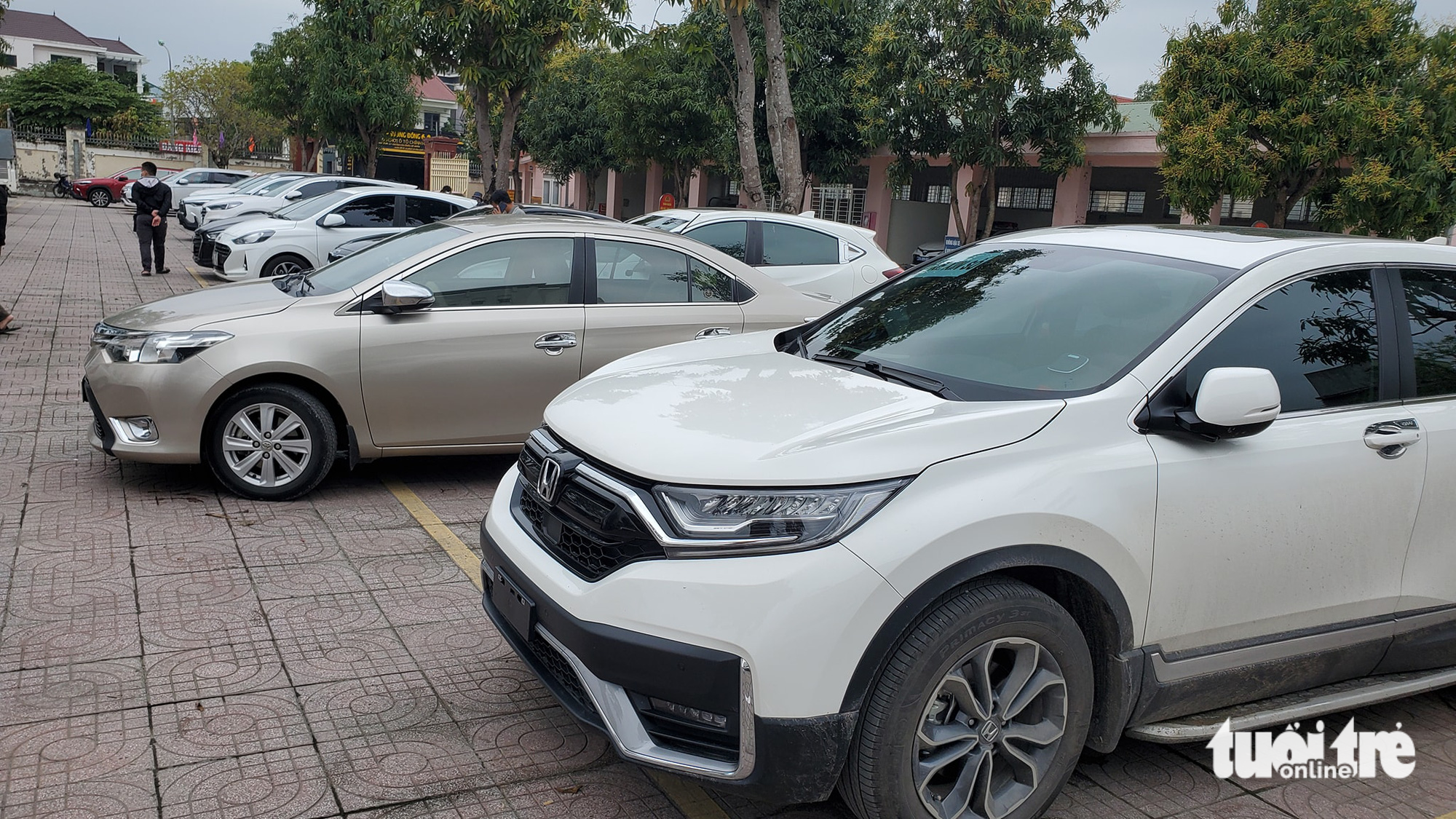 On January 30, information from the Traffic Police Department of Nghe An Province Police, in 2022 in this province, there are 27,404 newly registered cars, an increase of 3,117 vehicles compared to 2021 (in 2021, Nghe An province has 24,287 new registered vehicle).
Only in the first 20 days of 2023 (from January 1 to 19, 2023) the number of newly registered cars is 1,830.
Up to now, the total number of vehicles under management in Nghe An province is 171,588 cars of all kinds.
With an average number of new registrations of more than 2,283 cars/month, Nghe An is one of the provinces with the most people registering to buy cars, after Hanoi, Da Nang, Thai Nguyen, and Quang Ninh.
Nghe An is being classified as a poor province and is a province with almost low per capita income/year of the whole country (in 2022, per capita income is 50.8 million VND/person/year – PV ) but is the locality in the top of the number of new registered personal cars in recent years.
According to the survey, Nghe An people mainly buy popular cars ranging from 400 to 700 million VND, luxury and super luxury cars are not many.
Explaining why Nghe An people buy a lot of cars, according to experts, in recent years, people have had many opportunities for economic development, increased income from many sources such as real estate, labor export. , manufacturing business…
In which, many very successful Nghe An people in the country and abroad have sent money to their families.
According to the Nghe An Department of Labor, War Invalids and Social Affairs, an average of 13-14 thousand Nghe An workers go to export under contract every year. The amount of remittances from overseas workers is about 500 million USD/year.
On the other hand, people's income is increasing, while car prices are getting closer to the income of a large part of people.
Some car dealers in Vinh City said that people mainly buy cars at the end of the year and most of the cars are sold for less than 1 billion VND. There are many policies to support prices, buy cars on installments, so people can easily buy cars.
The speed of car buying has increased rapidly, while the unsatisfactory road and parking infrastructure has caused traffic inadequacies for this locality, especially in Vinh City.
Previously, at a press conference at the end of 2022, Chairman of Vinh City People's Committee Tran Ngoc Tu once said that the speed of car shopping of city people is the main cause of traffic congestion in the area. this side.
Mr. Tu said that according to statistics, Vinh City is one of the three cities across the country with the fastest increase in the rate of people buying and owning cars.
"We often say that rainy weather is the cause of traffic jams, but it is not. In fact, infrastructure such as narrow roads and lack of parking is the main cause of traffic jams in Vietnam. Vinh City," said Mr. Tu.