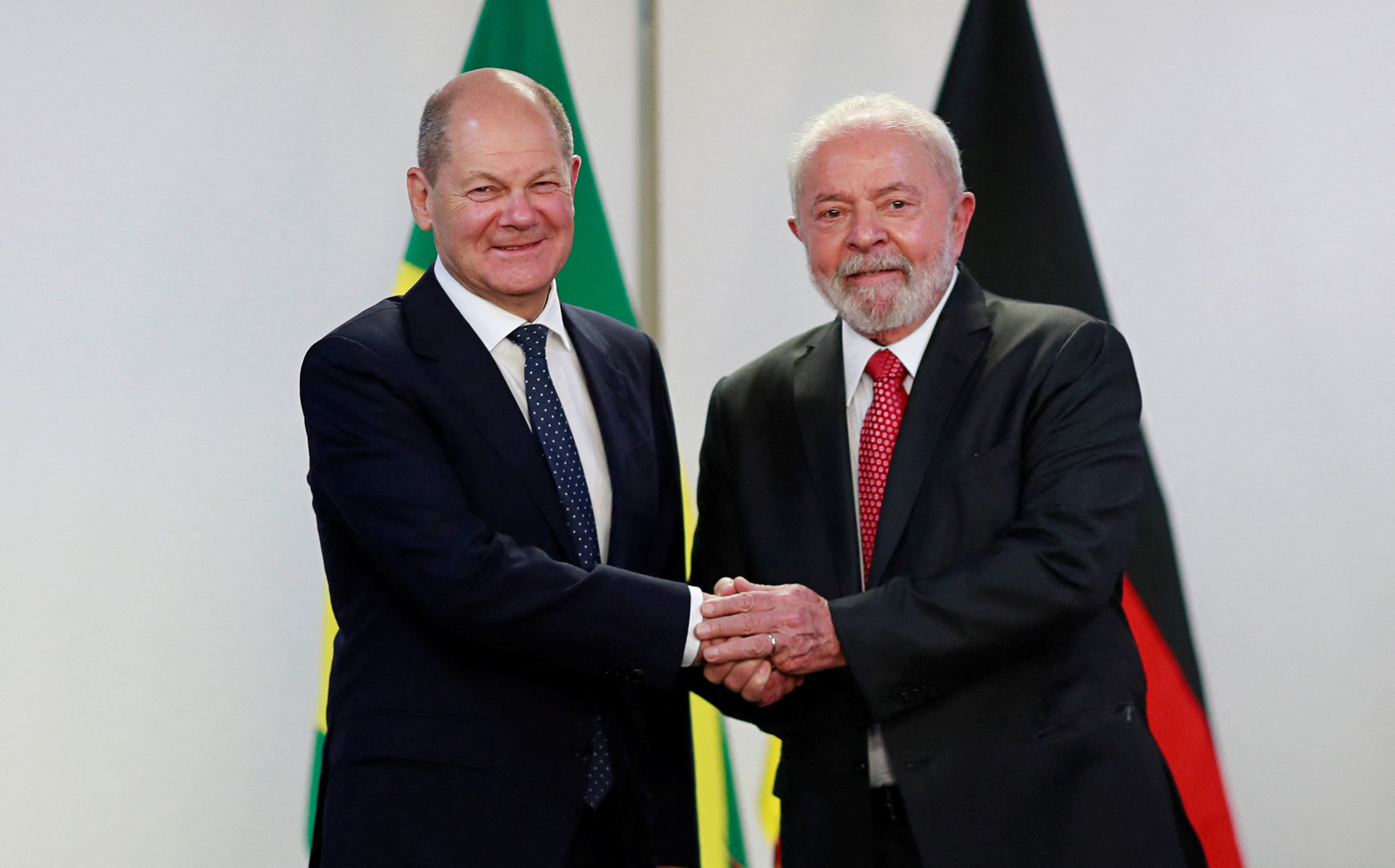 Attempts by German Chancellor Olaf Scholz to rally support for Ukraine during his first South American tour have failed. In it, Brazilian President Luiz Inacio Lula da Silva reiterated his view that both sides in the conflict are at fault, according to Reuters news agency.
During the three-day trip, Mr. Scholz thanked all three countries he visited – Argentina, Chile and Brazil – for condemning the war in Ukraine during last year's United Nations General Assembly meeting.
However, the consequences of the war – such as soaring food and energy prices – and Western sanctions imposed on Russia have hit South America especially hard, thereby raising many questions about the Western approach.
On the final leg of his South American tour, on January 30, Scholz became the first foreign leader to visit Brazilian President Luiz Inacio Lula da Silva since Lula took office. Now Europe is looking to re-establish relations with Brazil that were frozen under former far-right president Jair Bolsonaro.
During a joint press conference in Brasilia, Mr. Lula outlined his views on the war in Ukraine.
He said Russia "made a classic mistake" when it launched a military operation in Ukraine.
"But I still think that when one side doesn't fight, the two sides won't fight. You have to want peace," Lula said, adding that both Russia and Ukraine have made very few statements. about finding a peaceful end to the war.
The Brazilian leader confirmed that the country would not send to Ukraine ammunition for use in the Gepard anti-aircraft artillery (made by Germany) as requested by the German side.
He said Brazil will work with other countries to help achieve peace in Ukraine, as his country does not take sides.
Earlier, the leaders of Argentina and Chile had opposed Russia's military campaign in Ukraine, but they had dashed hopes of military support for Kiev.
"Argentina and Latin America have no plans to send weapons to Ukraine or any other conflict zone," said Argentine President Alberto Fernandez during a joint press conference in Buenos Aires with Scholz on January 28. .