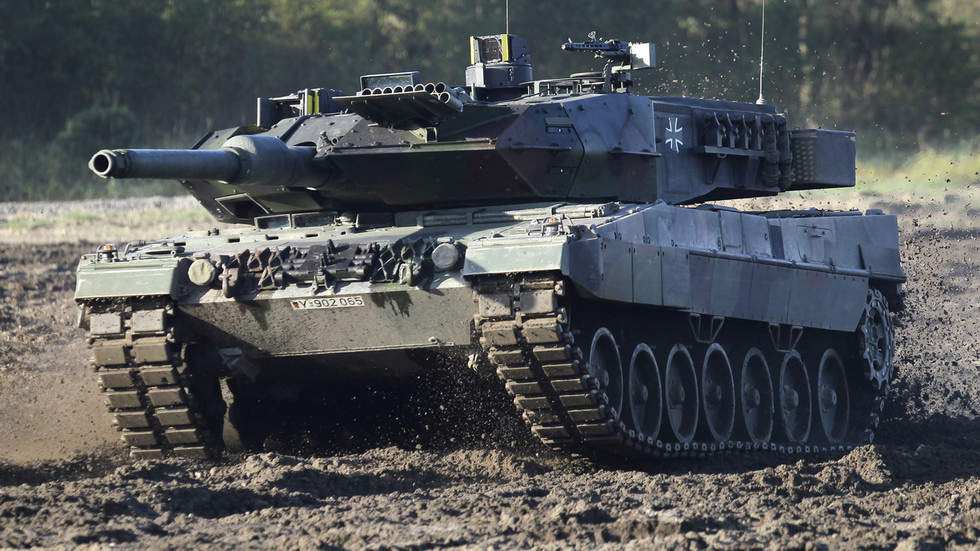 According to the Russia Today (RT) television station, on January 31, the governor of the Zabaikalsky region (eastern Russia), Alexander Osipov recently announced a reward for any soldier who captures the German Leopard tank in the air. active status. Previously, Berlin committed to provide Kiev with 14 Leopard 2 tanks.
Mr. Osipov announced that any local soldiers who seize a Leopard tank will receive a reward of up to 3 million rubles (nearly $43,000).
In addition, whoever destroys these German-origin tanks will receive a reward of 1 million rubles (about 14,000 USD).
Not only that, those who help seize Leopard tanks will be paid the equivalent of 7,100 USD, while those who help destroy German tanks "pocket" 2,200 USD.
In addition, those who successfully capture the American M1 Abrams tank will receive 1.5 million rubles (about 21,400 USD) and those who destroy this tank will receive 500,000 rubles (about 7,100 USD).
At the end of the announcement of the award, the governor of the Zabaikalsky region warned soldiers who are "hunting" for these tanks to act very carefully to ensure their own safety and health.
The announcement by the governor of the Zabaikalsky region came shortly after Fores, a private chemical producer in Russia, promised to pay 5 million rubles (nearly $71,000) to any Russian soldiers who destroy or seize it. one of the two types of tanks mentioned above.
Last week, the government of Prime Minister Olaf Scholz announced that it would provide Kiev forces with a company of 14 Leopard 2 tanks, and allow other European countries such as Poland to export Leopard tanks to Ukraine.
Prime Minister Olaf Scholz also announced that Germany and other countries are also seeking to supply Ukrainian forces with a total of 112 battle tanks of various types.
Meanwhile, the US side also pledged to provide 31 M1 Abrams tanks manufactured by Washington in the next few months.
However, from Moscow's point of view, the mass transfer of weapons and tanks to Kiev by the United States and Western countries will only prolong the war in Ukraine.