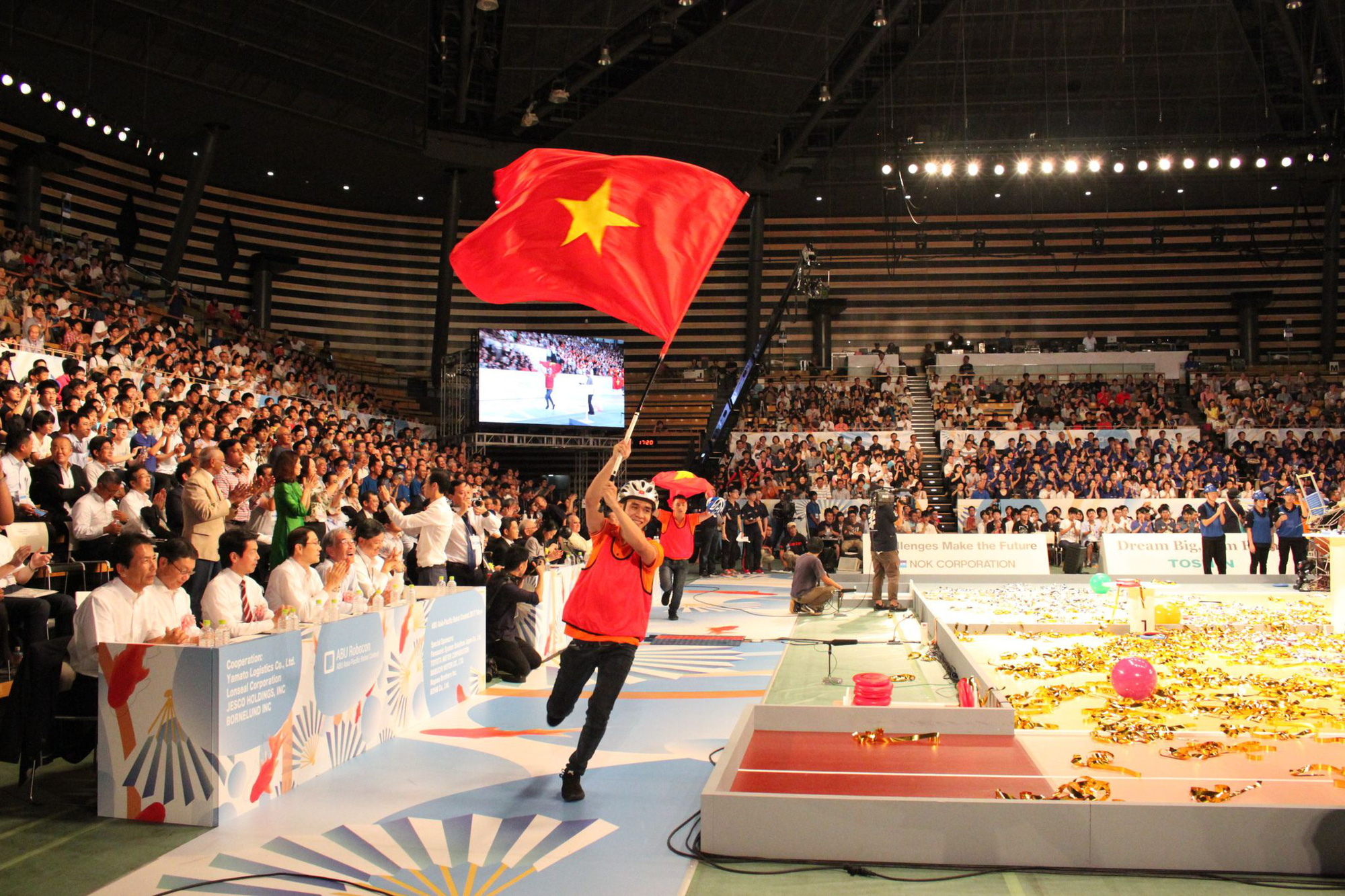 According to the latest announcement of VTV, the final round of the Robocon 2023 contest is expected to be held from May 24 to 28 in Nam Dinh.
The winning team will represent Vietnam to participate in the ABU Robocon 2023 contest held in August 2023 in Cambodia.
Contestants are students from universities and colleges across the country. Each team can nominate a maximum of five teams.
Each team has five members, of which three members compete officially, two support members. Team members must be students attending the same school.
Thus, after three years of not organizing domestic exams because of the COVID-19 epidemic, this year the Robocon playground has returned to students.
The ABU Robocon contest was held for the first time in 2002. In the years 2020, 2021 the contest is held in the form of online performances. In 2022, the online competition will be held.
Vietnam is the country with the most championships with seven times, China five times, Japan three times, Thailand and Hong Kong with two championships. Indonesia and Malaysia have one championship.
In addition to seven championships, Vietnam also has three runners-up and five third prizes.